Photos / Setlist / Recap | Blind Boys Of Alabama @ City Winery 12/11/14
Photos: Hedi Peters | Additional Reporting: Mary Beth Busby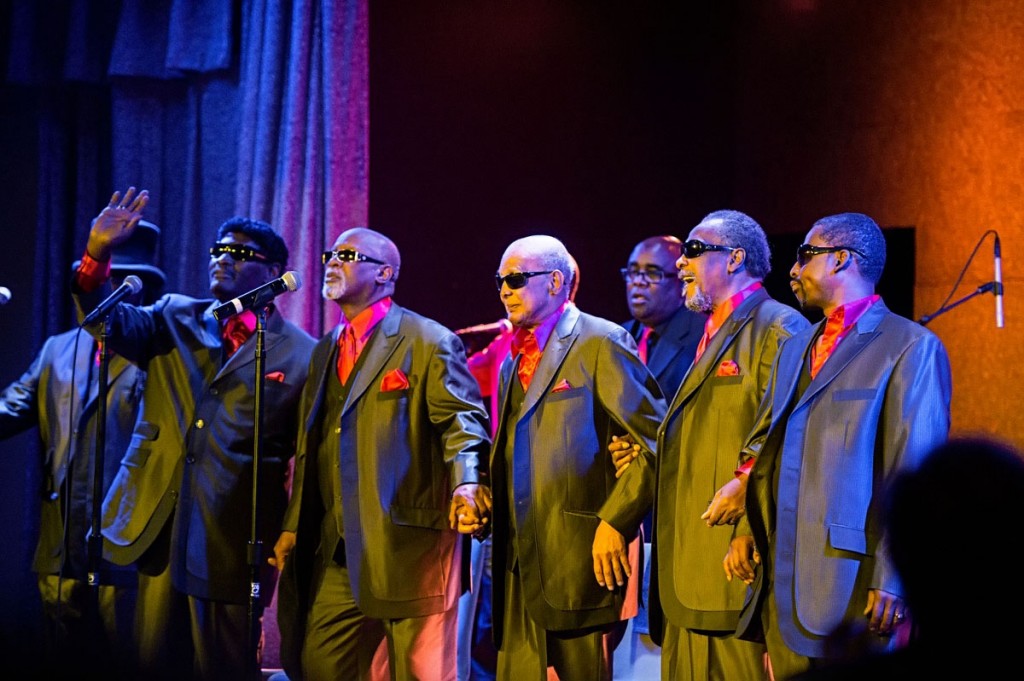 Blind Boys of Alabama first sang together in 1944, so when founding member Jimmy Carter speaks, people tend to listen.  Carter introduced the show and spoke in between nearly every song, providing the connective tissue to the origin of this remarkable group for the crowd that gathered for their holiday show at City Winery on Thursday night.
After kicking off with some of their more "typical" spiritual sounds (a cover of Curtis Mayfield's "People Get Ready" and "Spirit In The Sky"), the holiday part of the program kicked off proper with "Merry Christmas To You", dedicated to "everyone in the room because it's Jesus' birthday."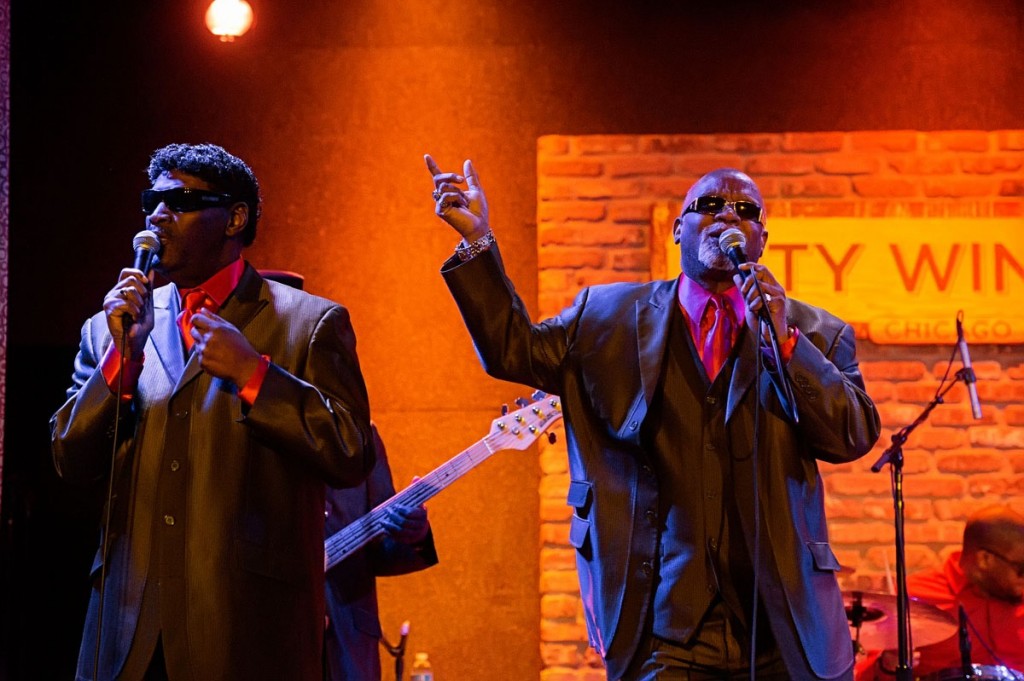 From there, a succession of tunes which showcased the Blind Boys' thick, comfy vocals and warmed the audience within the cozy confines of the Winery -- every song a celebration, each tune as infectious as the last.
This energy may have indeed peaked during the long intro into "I Shall Not be Moved", with Carter passionately asking the audience, and then the band, "Can you feel it?"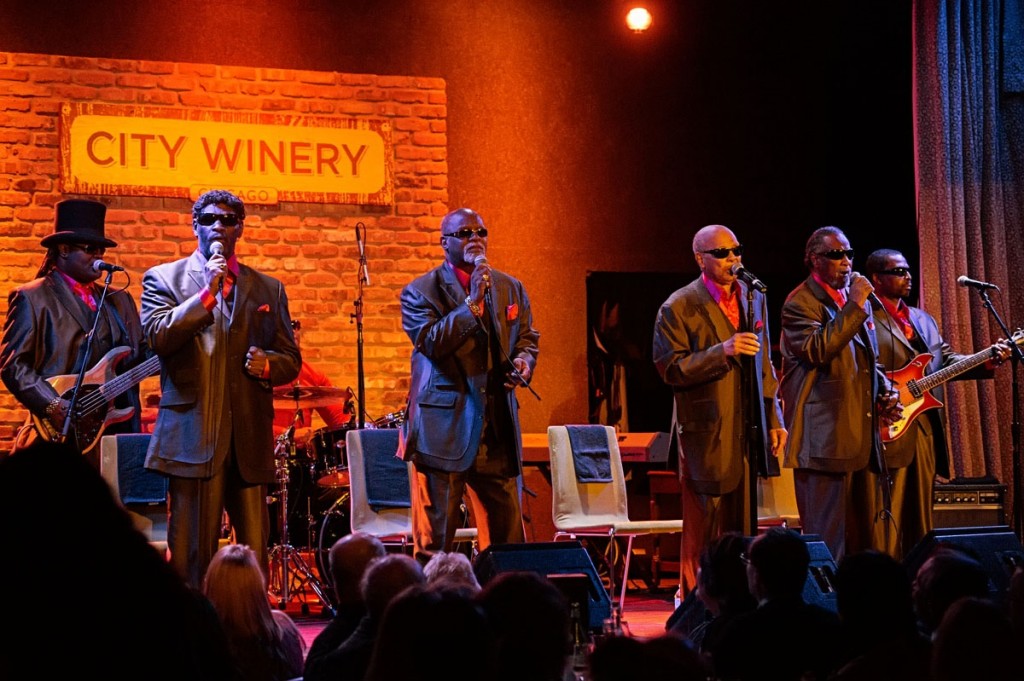 The Winery's "living room" ambiance contributed to the main set's finale as well. With the band jamming through a big production on stage, Jimmy Carter took a stroll through crowd, sometimes with assistance of handler – sometimes alone. The crowd ate it up -- everyone on their feet as they got more a personal contact with this charismatic performer.
While the band typically offers "Silent Night" as an encore at their holiday shows, someone in crowd felt at home enough to yell out, "Last Month of the Year". After a short debate, JC queried the crowd. "Last Month" won and brought down the house.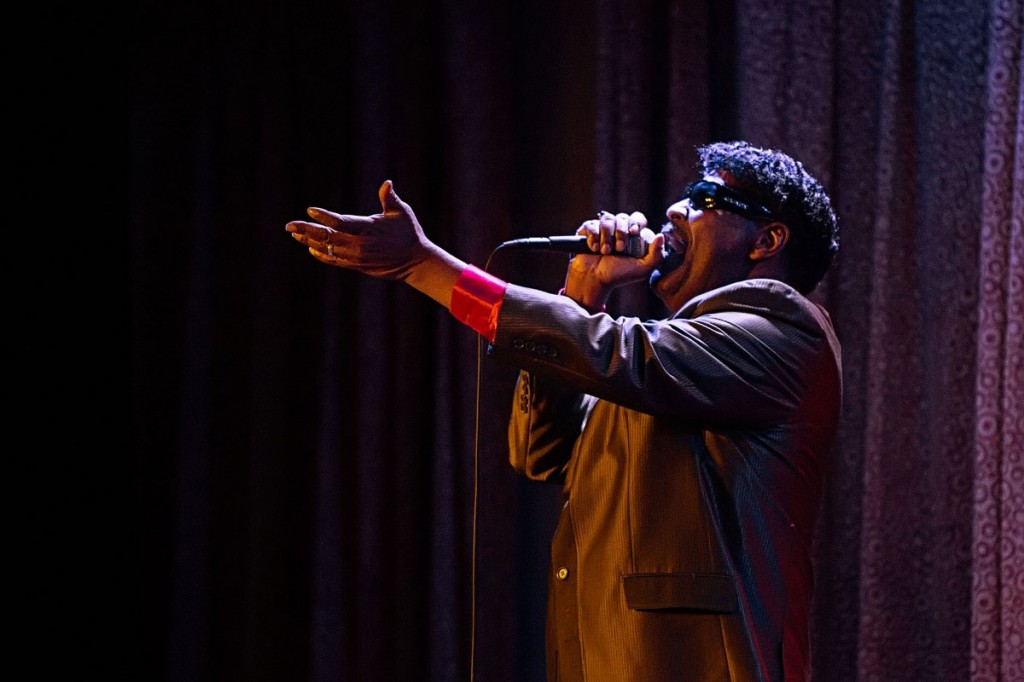 Set List
People Get Ready
Spirit in the Sky
Merry Christmas to You
Do You See What I See
I'm Dreaming of a White Christmas
God Put a Rainbow In the Clouds
What Can I Do?
Go Tell It On The Mountain
There Will Never Be Any Peace (Until God is Seated at the Conference table)
I Shall Not Be Moved
Amazing Grace (in the style of House of the Rising Sun)
Jesus, What He's Done for Me
Encore – Last Month of the Year