Photos / Audio / Video: Hot Buttered Rum with Allie Kral, Wavy Dave & Chicago Farmer @ Cubby Bear 10/11/13
When Cornmeal & Hot Buttered Rum teamed up for a 4/20 show in 2012 at The Vic, it was a pairing of two rising jamgrass stars at the top of their game.  Well, a lot has changed since then, with Cornmeal fiddler Allie Kral parting ways with her bandmates this year shortly after the band absorbed the loss of the the Nowak brothers at the end of 2012.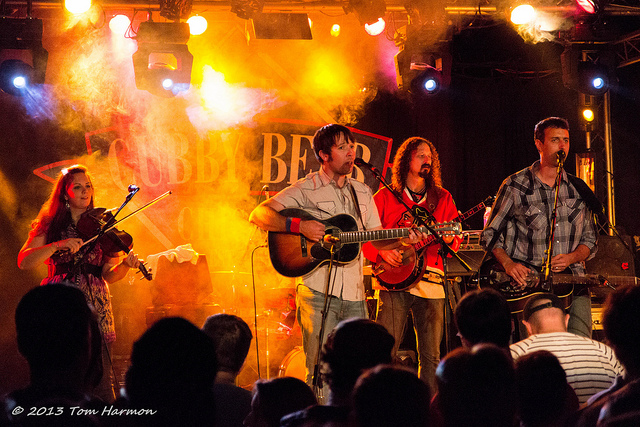 Still, while some folks may have gone their separate ways, you can't keep a good jam down.  For HBR's Chicago appearance at Cubby Bear this fall, they were billed with Allie... so the crowd knew to expect her exceptional leads, sweet vocals and smiling face.  More unexpectedly, Cornmeal's Wavy Dave, an erstwhile fixture in the Chicago progressive bluegrass scene, reunited with his ex-bandmate at the beginning of a thrilling second set.  He even donned his Blackhawks jersey in celebration of the Stanley Cup champions win earlier that evening.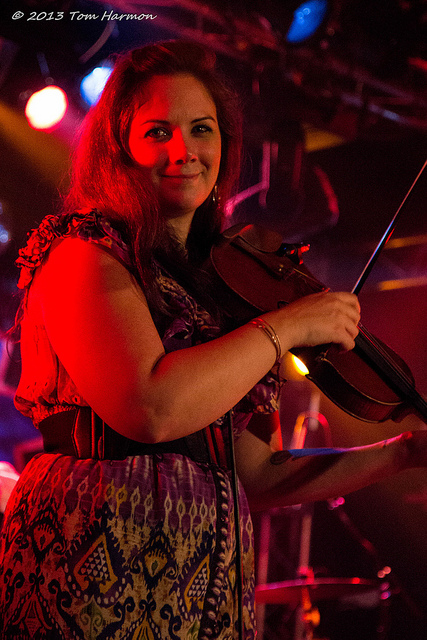 The extra banjo also gave Erik Yates to a chance to move over the dobro for a bit, which was every bit as welcome as his extended flute solo a bit later in the evening. Though nothing was quite as crowd pleasing as the wild and grassy "Life During Wartime" dropped a few tunes after, giving way to a hopped up "Lovelight". In fact, the whole show may have gotten an extra boost from the band's televised appearance on WGN News that morning.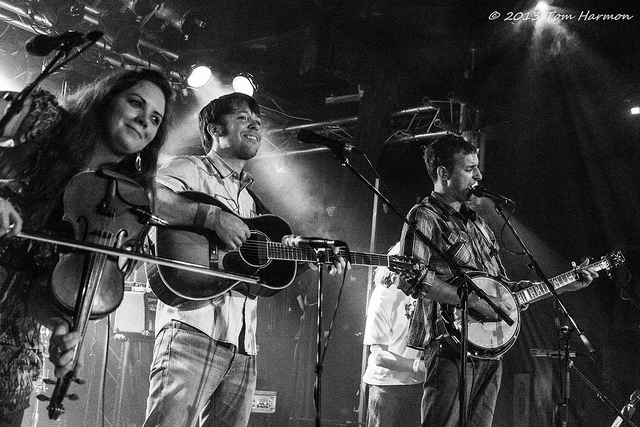 Tom Harmon was on had to cover this show for The Barn and filed these stunning photos of the collective as well as opener Chicago Farmer.  We've also uncovered a full video of the show's second set.
[box type="download"]Download Entire Show (via archive.org)[/box]