Recap / Photos / Video: Dark Star Orchestra @ The Vic 1/31/14
Dark Star Orchestra set the flux capacitor back to 1983 for the sold out crowd at Chicago's Vic Theater on Friday, but then used the time travel juice from a pair of special guests to reach back ten more years during an extended encore.
The Grateful Dead's May 15th performance at Greek Theater in Berkeley served as the template for this evening's proceedings and found the band falling easily into that early-eighties rhythm.  Our man Tom Harmon was on hand to document the proceedings for The Barn with a fine photo set.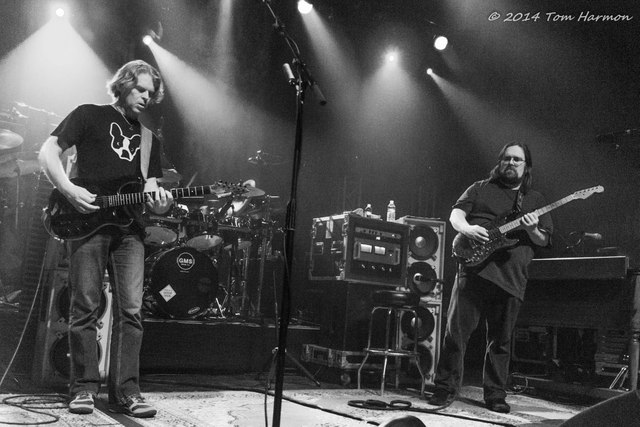 DSO reached back to it's Chicago roots for the "filler" on Friday's show, which was a bit more '73 than '83, featuring the rare Keith Godchaux penned "Let Me Sing Your Blues Away".  Green Mill staple and noted Deadhead, saxophonist Pat Mallinger, who we just wrote about during jazz week, joined the band for this jazzy GD rarity.  Mallinger and DSO were joined by the band's founding bass player and Chicago native Kevin Rosen and organist Ed Stevenson on "That's What Love Will Make You Do", a song more associated with JGB, to round out the night.  Rosen has recently stepped back from life on the road and returned to Chicago so it was great to see him hook up with his old mates.
If you missed this Dark Star gig or still need to feed your GD jones, he can often be seen gigging around town with Paradise Waits.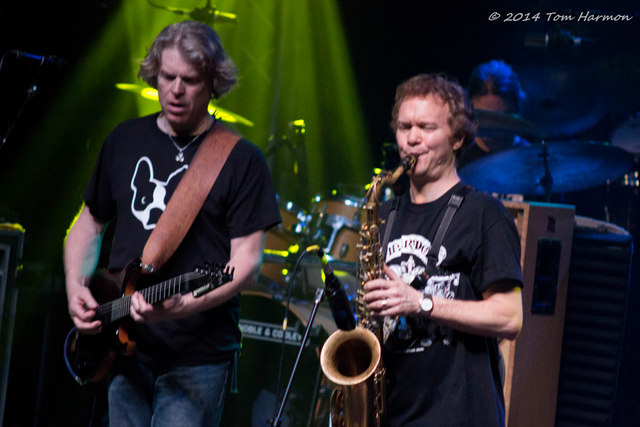 Complete Setlist 
January 31st, 2014 The Vic, Chicago, IL
Setlist from: 5/15/83 Greek Theatre - University of California Berkley CA
Set One: Touch Of Grey, New Minglewood Blues, Ramble On Rose, Cassidy, Brown Eyed Women, Hell In A Bucket, Althea, Looks Like Rain > Deal
Set Two: Help On The Way > Slipknot! > Franklin's Tower > Samson And Delilah, He's Gone > Drums > Space > Truckin' > Stella Blue > Throwing Stones > Not Fade Away
Encore: It's All Over Now, Baby Blue
Filler: * Let Me Sing Your Blues Away , *#That's What Love Will Make You Do
Notes: * with Pat Mallinger on Saxophone
*# with Pat Millinger, Kevin Rosen on bass, and Ed Stevenson (Web Ed) on B-3 Organ.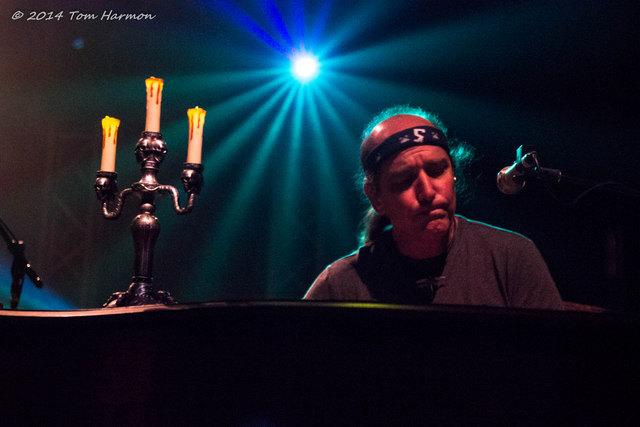 Tom's Entire Gallery
The band also stopped by the Blue Cross Blue Shield stage to perform a short acoustic set for WXRT
Deep Elem Blues, Race Is On, Operator, Box of Rain, Friend of the Devil, On the Road Again, Jack-A-Roe, Birdsong > Ripple
Grateful Dead's Original 5/15/83 Performance