Recap / Photos / Setlist | Mumford & Sons Chicago 6/19/15
Photos / Reporting: Heidi Peters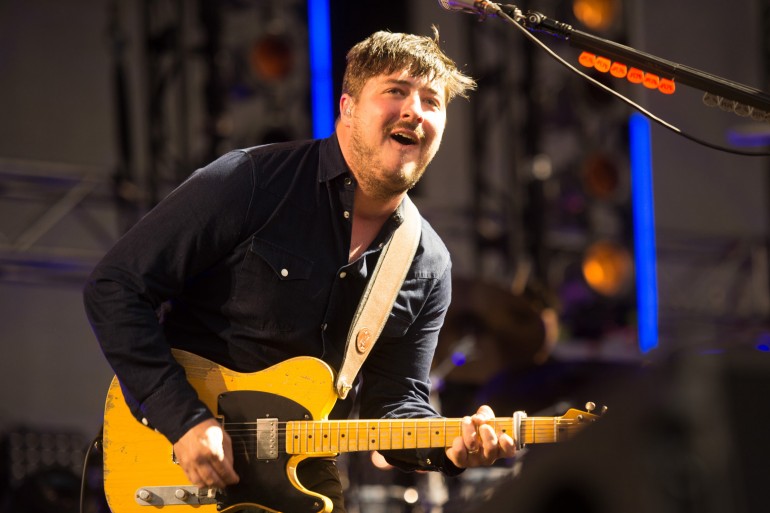 It was an unusual venue under unusual circumstances as the recent bout with June thunderstorms washed away the hope of a show originally scheduled for Wednesday, but Mumford & Sons was warmly welcomed by a happy, Friday-night coalition of suburban teenagers, college kids, couples out for fun and even a few families with kids.
Mumford was preceded by two solid, performers, Son Little and The Macabees, whose music lifted the huge crowd as they filed into the park.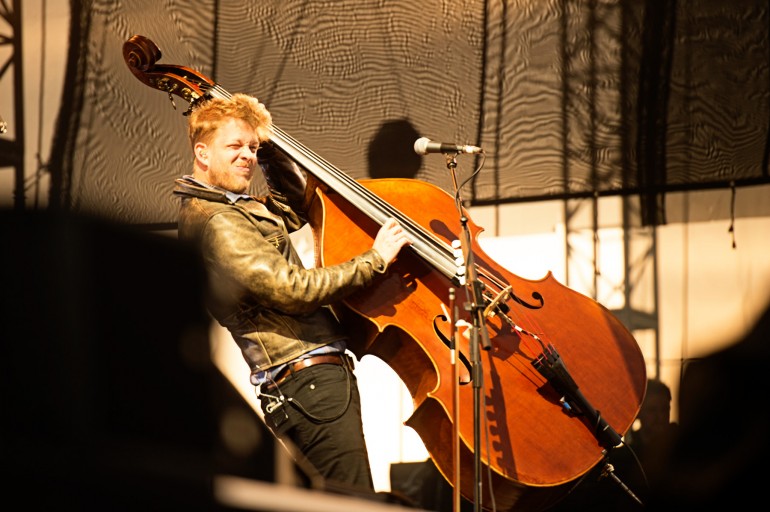 The sun was setting across Montrose Park's Cricket Hill right as the huge crowd welcomed Mumford and Sons with friendly cheers. This was Mumford's biggest ever show outside of the UK, which Marcus Mumford gratefully acknowledged.
The band kicked off their set with two hits from Babel, then introduced a song off their new album, Wilder Mind.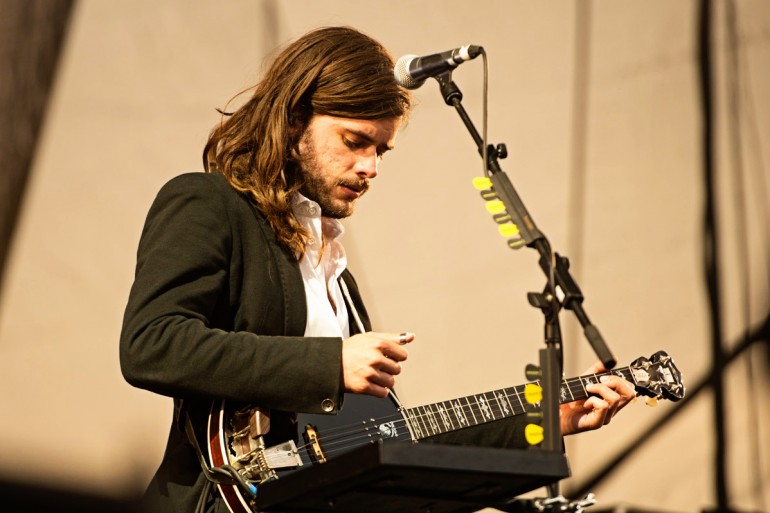 Marcus Mumford also thanked fans more than once for their patience in light of the rescheduling.
But perhaps that was better for members of the Stanley Cup Champion Blackhawks team, who enjoyed the show with family and friends from the left side of the pit, later going on stage to share the Cup with the crowd and "christen" the band members.
The park was a great natural outdoor venue, with the sloping lawn giving everyone a great view. Those in the back had the added bonus of seeing the Chicago skyline as well as the stage.
The open grounds had a good flow with the viewing area forming organically with lots of open space, Goose Island beer tents, and concessions placed around the perimeter so that no one felt crowded. Many people laid on blankets outside the perimeter of the concert, enjoying the music, and more than a few mosquitoes.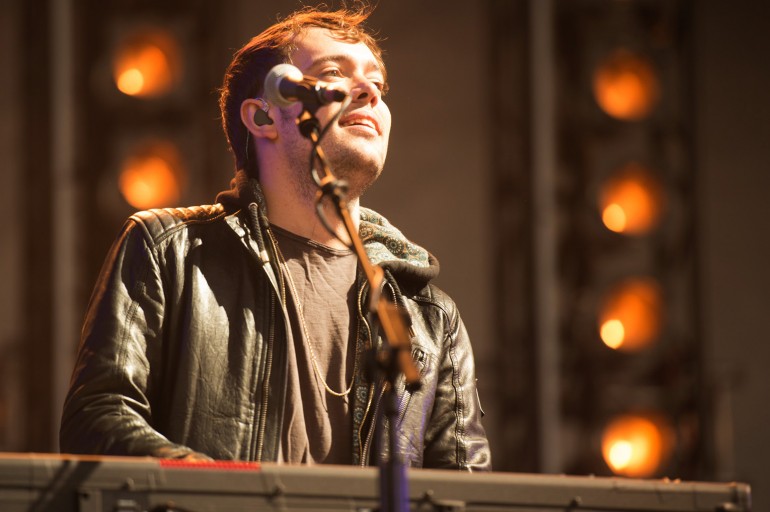 After some blowback from local residents concerned about events at Montrose Beach causing problems, there was a noticeable but friendly police presence wandering around the the field, often stopping to say "hi" to acquaintances in the crowd. The downside: parking was heavily restricted on all streets in the area.
In the end, this laidback crowd will hopefully serve as an example that Chicago can host large, quality concerts without incident.
Given the bands immense popularity, there was an unstated vibe of excitement, with fans across so many musical genres, playing in this new space.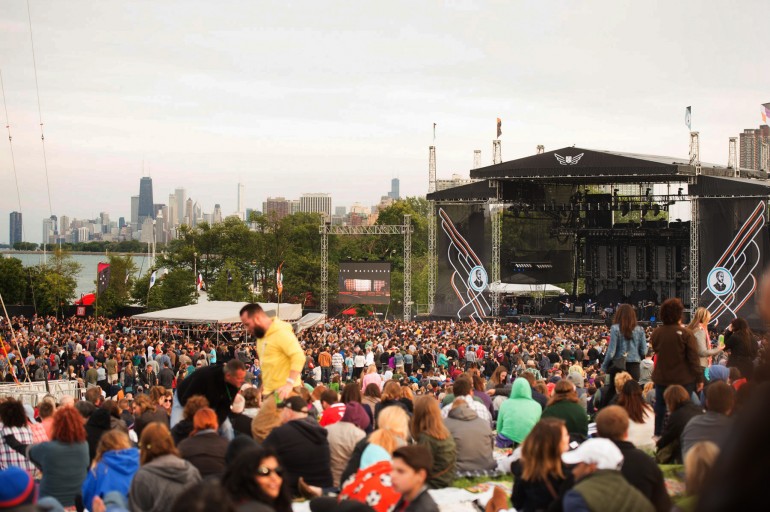 Setlist
Babel, I Will Wait, Only Love, Wilder Mind, Lovers' Eyes, Lover of the Light, Thistle & Weeds, Ghosts That We Knew, Just Smoke, Believe, Tompkins Square Park, The Cave, Roll Away Your Stone, Broad-Shouldered Breasts, Snake Eyes, Ditmas, Dustbowl Dance
Encore
Hot Gates, Little Lion Man, The Wolf