Rejoice! A Full Show Sturgill Simpson Video Playlist From Houston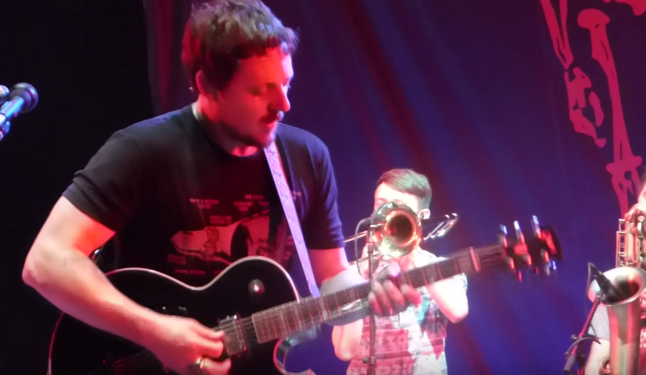 What I love about music: I've probably cycled through about five or six Album Of The Year choices since January. But Sturgill Simpson's A Sailor's Guide To Earth just might end up sticking.
After a few late night talk show and other promotional appearances where he brought a horn section (featured prominently on the album) to supplement his typically excellent band, I was curious as to what would happen when he hit the road proper.
Space City Shows 2 has the answer as they have captured Tuesday's show in Houston from the from the front row.  Man, is this stuff good.
He starts off with two tracks from High Top Mountain, before delivering a pair of covers from Texas songwriters: Willie Nelson and Lefty Fritzell.  Then, Simpson charges into his brilliant last two albums, in order, back-to-back.
He'll play a in Chicago (long sold out) on June 3rd.