Review / Setlist / Photos | X @ City Winery 7/28/15
Words: Joann D. Ball | Photos: Philamonjaro Studio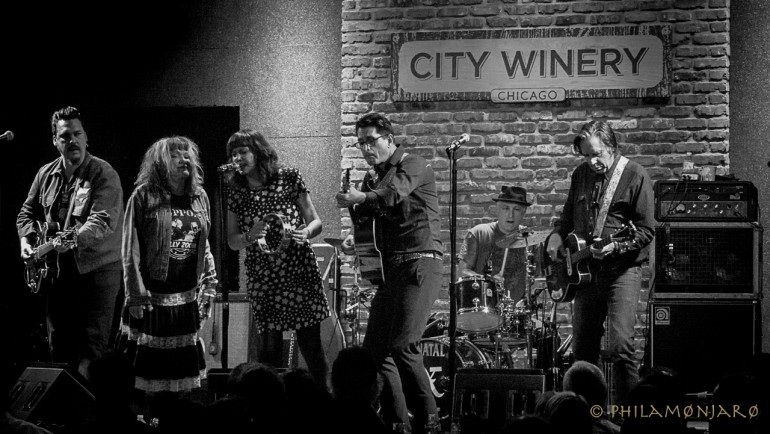 Legendary punk rockers X returned to City Winery Chicago for three shows, and displayed a renewed sense of purpose and urgency. The band is donating part of the proceeds from the "How I Learned My Lesson" tour to support co-founder Billy Zoom who is undergoing chemo treatment for bladder cancer. John Doe, Exene Cervenka and DJ Bonebrake recruited Texas shredder Jesse Dayton to fill the sonic gap and re-energize choice cuts from the first four X albums.
For the opening slot on the summer trek, X enlisted fellow Los Angelenos and occasional collaborators singer/guitarist Frank Lee Drennen and singer Cindy Wasserman. As Dead Rock West, the duo delivers roots rock with sweet harmonies and a splash of twang.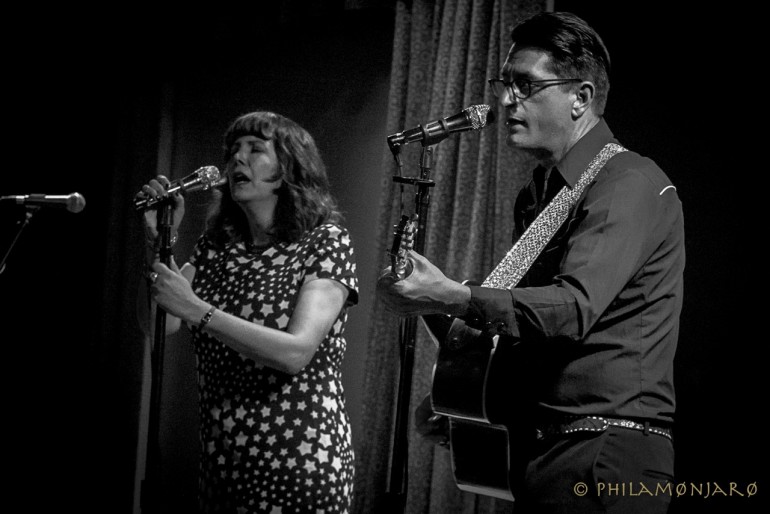 "Our job is to get you liquored up. And the best way to do that is with a sad song," Drennen said.
A crowd-pleasing selection of originals and covers followed, including "So Sad (To Watch Good Love Go Bad)," "Cathy's Clown" and "Gone Gone Gone" from the new Everly Brothers tribute record It's Everly Time! Dead Rock West brought X onstage for the closer "This May Be the Last Time," and together they added a blues spark to the Staples Singers' song later popularized by Rolling Stones.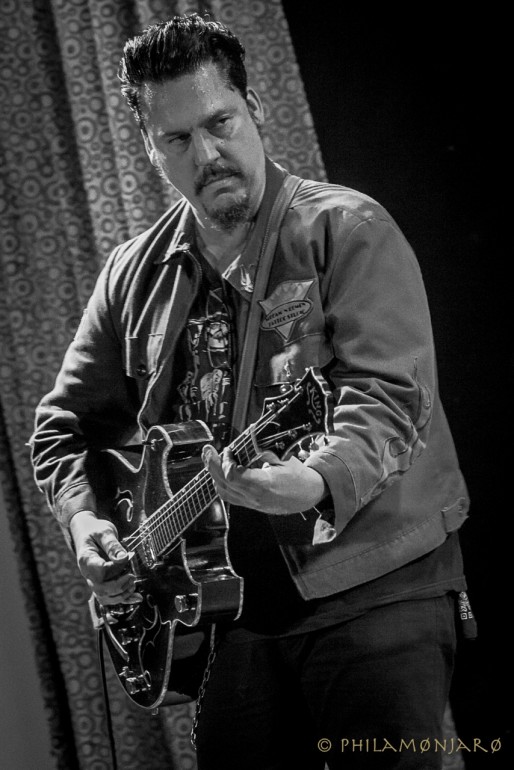 X came back for the main event, and tore into "Your Phone's Off the Hook, But You're Not," the lead track from the self-titled 1980 debut. A few songs later, John Doe acknowledged the audience's enthusiastic approval of guest guitarist Dayton and also provided a much appreciated update.
"Billy Zoom is doing good. He's had a couple of treatments. I will send your regards to him," Doe said.
The fast and furious set included almost all of X, plus half of Wild Gift and Under the Big Black Sun. Fittingly, the band saved Zoom's guitar-driven anthem "The New World" from More Fun in the New World for the three song encore.
SETLIST
Your Phone's Off the Hook, But You're Not
Sugarlight
Beyond and Back
Blue Spark
How I (Learned My Lesson)
In This House That I Call Home
I'm Coming Over
Hungry Wolf
Year 1
Los Angeles
The Unheard Music
White Girl
Breathless
It's Who You Know
The World's a Mess; It's in My Kiss
Nausea
Johnny Hit and Run Paulene
Motel Room in My Bed
Soul Kitchen
Encore 
New World
Because I Do
Devil Doll