Setlist / Photos: Escort @ Concord Music Hall 5/2/14
I'm pleased to have so many incredible photography contributors to the site, but I'm going to be frank for a second...  With the majority of our coverage leaning towards frumpy, static jambands, geriatric classic rockers and shoe gazing, lo-fi indie bands, every now and then we could use some images to spice things up.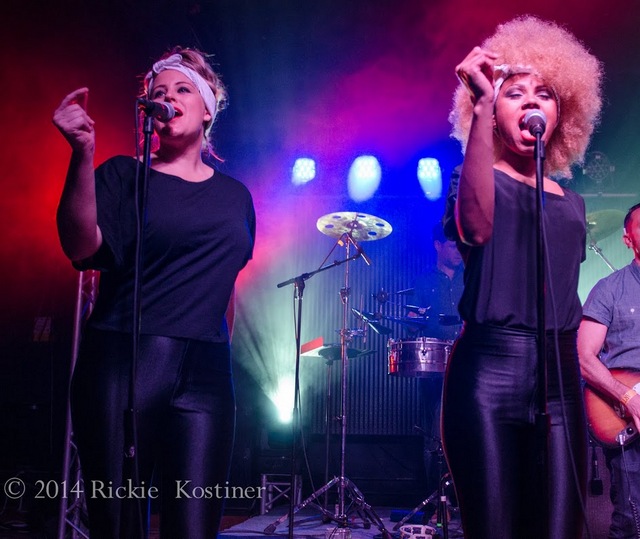 Enter Escort, the seventeen piece self-proclaimed "Disco Orchestra" out of Brooklyn.  Our contributor Rickie Kostiner has turned in a photo set that has to be one of the most visually alluring we've ever published, packed with the sex appeal that five dudes in dirty t-shirts hunched over guitars just won't deliver.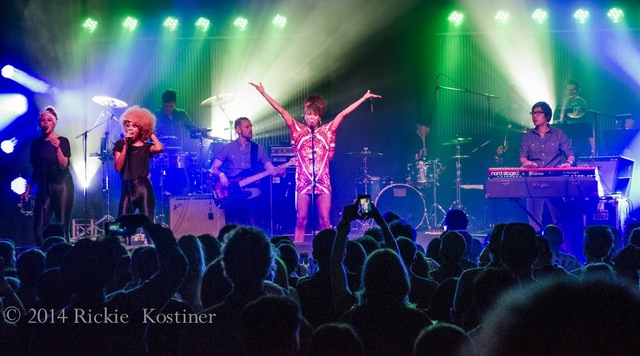 For their part, Escort, appearing as a part of the annual Chicago Independent Music and Movies (CIMM) Festival, delivered the goods.  Flashy stage gear, outrageous sounds emanating from all corners of the stage and a surefire disco groove that all centered around front-woman Adeline Michele, who also donned a bass guitar at times throughout the night.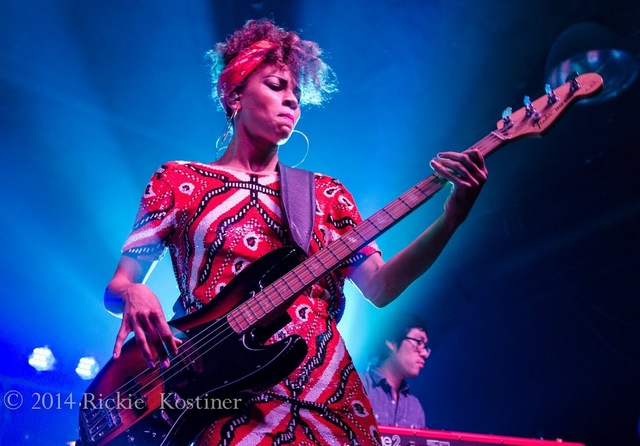 Setlist:
Escort
Friday, May 2nd
Concord Music Hall - Chicago, IL
Starlight, Get on Up, Love in Indigo, Look Right Through, There But for The Grace of God, Sailboat in the Moonlight, Makeover, Cabaret, All That She Is, All Through the Night, Barbarians, Cocaine Blues
Encore:
Why Oh Why, Bright New Life