Setlist / Photos: Ryan Montbleau Solo & Acoustic @ Old Town School Of Folk Music 2/20/14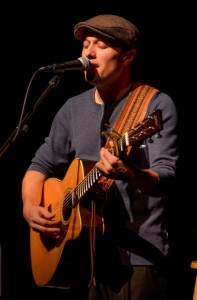 A big welcome to our newest contributor, photographer Rickie Kostiner, who we expect some big things from.
Her first contribution, however, is the classic intimate show, which we feel very lucky to be a part of.  Ryan Montbleau, who is shaking things up a bit after touring for many years with his band, has boiled things down to just him and an acoustic guitar.  Perhaps nowhere else in Chicago could this arrangement have played better than the Old Town School Of Folk Music.
The nearly capacity crowd witnessed sixteen songs, originals and covers from throughout Ryan's career, from the cozy confines of the Lincoln Square venue.  Folk singer Natalia Zukerman opened the show and joined Montbleau for a few tunes.
Rickie has contributed a fine gallery which captures of the room.  Check it out below.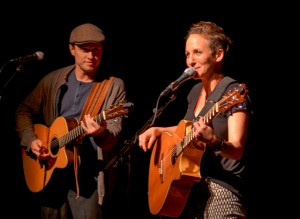 Setlist
1.
2.  (the first two songs were new songs -  I didn't catch their names)
3. Chariot
4. Hot Coffee in a Paper Cup
5. Honeymoon Eyes
6. Lincoln Duncan (Paul Simon cover)
7. Carry
8.Together
9. Songbird
10. The Ghost I Love
11. More and More and More
12. Ain't Nobody's Business
13. 75 and Sunny
14. I Can't Wait
Encore
15. Boat Song
16. Dance. Dance. Dance