SETLIST / PHOTOS / VIDEO | Marilyn Manson @ The Riv 2/6/18
By: John 'Nunu' Zomot
Marilyn Manson has no doubt captured some headlines, and that hasn't changed recently after bassist Twiggy Ramirez was subject of some serious rape allegations.
But the tour continues, and it hit Chicago's Riviera Theatre this week.  Nunu was on hand to capture the spectacle.
As with everything that was once shocking, Manson has seemingly grown into something of an institution, albeit one designed around pushing buttons.
One thing you can't say is that the act doesn't have staying power.  Check out the complete gallery (click thumbnails for bigger shots) and a few videos below, including the cover of Eurythmics "Sweet Dreams (Are Made Of This)".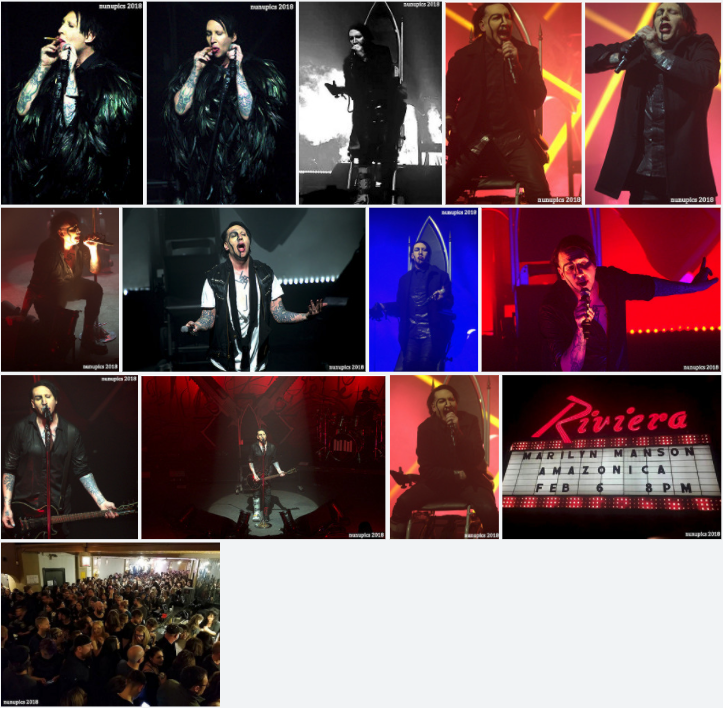 Videos via MusicJunkie422.