Setlist / Recap / Photos | Umphrey's McGee @ The Aragon 12/31/16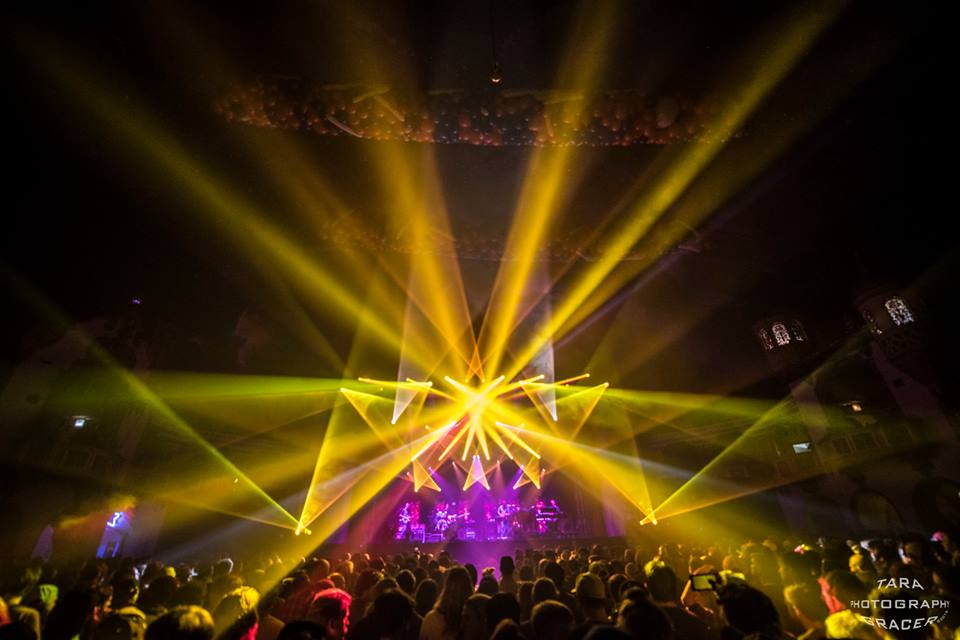 After putting out two nights of incredible music, Umphrey's came out swinging with an epic new year's party that had a little something for everyone.
The new-ish rocker "Attachments" kicked off the festivities, but "The Fussy Dutchman" that followed felt like the true set opener.  The complex, yet melodic tune explored some beautiful textures in the intro, and was punctuated by a soulful Bayliss solo. 
The award for best segue of the night was the intricately planned "Wife Soup" > "Dump City" > "Wife Soup". The "Dump City" jam got into a demented, dark space with Stasik working his effects pedals into a wash of noise, before a flawless execution of the return to "Wife Soup". 
The band broke out another new tune, "Cut Off", that also featured Mad Dog's Filthy Secret horns, a fun end to a solid first set. 
"Booth Love" got things off to a slow groovy start that developed into a huge peak with Jake Cinninger leading a full on "Another Brick in the Wall" jam. 
Next up was a fun Steely Dan cover, "Kid Charlemagne" that was highlighted by a ripping solo from guest saxophonist, Jeff Coffin. "The Triple Wide" got into a deep house groove before dropping into an impressive take on "The Bottom Half". 
The set ending sequence of "Hangover", with an Xxplosive tease, "Comma Later" featuring the horns, and a cover of Sturgill Simpson's honky-tonk flavored "Call To Arms", was diverse and bursting with energy. The whole group of tunes had a feel-good vibe and would have ended a great show, but luckily we got a third set to come to bring us into the new year.
Perhaps their most popular tune "In The Kitchen", kicked off a sing along set that had some inspired jamming that peaked right into the New Year. The crowd was showered with balloons and confetti as they moved through "Golden Years" and the always welcome "Partyin' Peeps". 
The fitting "All In Time" featured a percussion duel between Kris Meyers and Andy Farag. "August", a majestic staple of their repertoire paired with George Michael's "Freedom '90", was a spectacular way to end a celebration as large as New Years Eve. 
The boys brought out the horns again for a phenomenal take on "Bad Friday", which always spawns some unique improvisation. They took one more chance and got a little goofy with Mad Dog taking a solo on a New Years Eve noise maker, that eventually lead to a fantastic peak.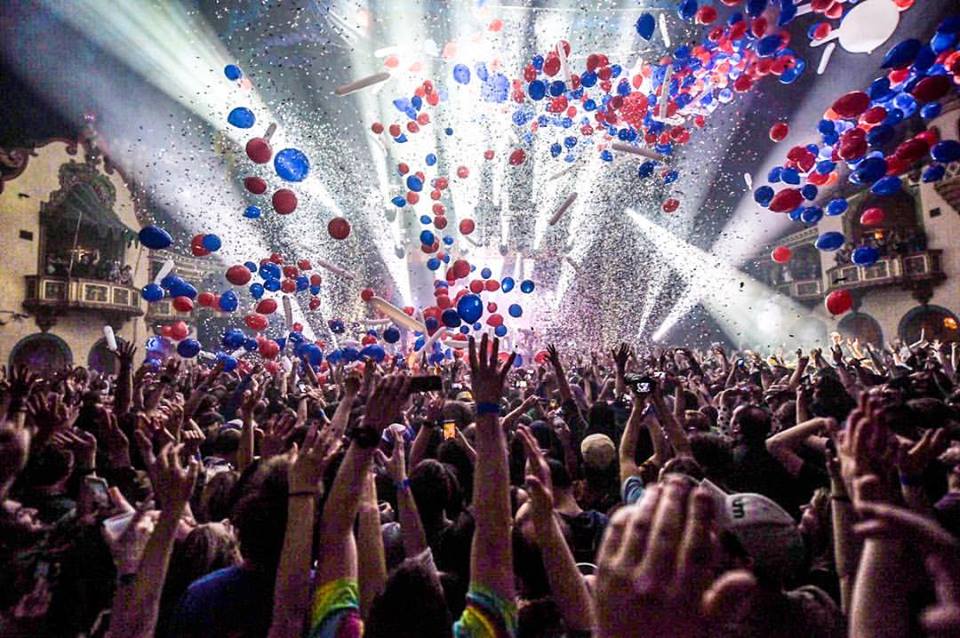 Set 1: Attachments >  The Fussy Dutchman, Puppet String,  Wife Soup >  Dump City >  Wife Soup,  Cut Off[1] >  13 Days[2]
Set 2: Booth Love[2],  Kid Charlemagne[2],  The Triple Wide >  The Bottom Half,  Mad Love, Hangover,  Comma Later[2],  Call to Arms[3]
Set 3: In The Kitchen[4] >  Auld Lang Syne[2] > Golden Years[5] >  Partyin' Peeps[2],  All In Time, Day Nurse,  August,  Freedom[6]
Encore: Bad Friday[2]
Notes:
[1] debut, original; with Mad Dog and his Filthy Little Secret horns
[2] with Mad Dog and his Filthy Little Secret horns
[3] debut, Sturgil Simpson; with Mad Dog and his Filthy Little Secret horns
[4] with Wanna Be Startin' Somethin' (Michael Jackson) jam; with Mad Dog and his Filthy Little Secret horns
[5] debut, David Bowie; with Mad Dog and his Filthy Little Secret horns
[6] with Mad Dog and his Filthy Little Secret horns and Steve "Britches" Britz on percussion with Andy
last Kid Charlamagne 2011-03-13 (595 shows)
last Freedom 2000-07-03 (2,022 shows)