Setlist / Video / Recap: The Rolling Stones @ Milwaukee Summerfest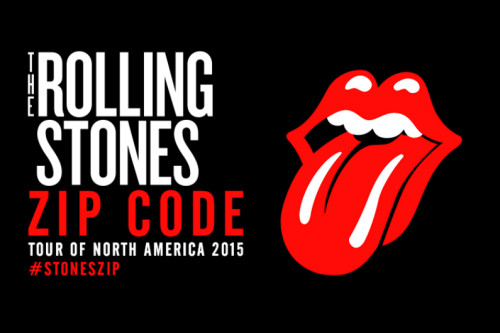 The Rolling Stones performed a career spanning set for the opening night of Milwaukee's Summerfest, complete with surprise guests and a tour debut.
The band opened with "Jumpin' Jack Flash," pairing the song with the title track from It's Only Rock 'n Roll,  an unexpected choice.
Though the band is currently promoting a reissue of Sticky Fingers, only three songs from the album made it into the set: "Can't You Hear Me Knocking," "Brown Sugar" and "Moonlight Mile"
Chicago blues legend Buddy Guy opened the show and joined the Stones for a cover of Muddy Waters' "Champagne & Reefer," the guitarist soloing alongside Keith Richards for the relaxed, six-minute blues jam.
Another highlight came when the Stones played "Doo Doo Doo Doo Doo (Heartbreaker)" from 1973's Goat's Head Soup for the first time since 2007, apparently by request.
Keith Richard performed lead vocals on "Before They Make Me Run" and "Happy."
The University Of Wisconsin Milwaukee Concert Chorale came out during the encore to lend vocals to "You Can't Always Get What You Want," creating a massive sound akin to the studio version. The band then closed the show with "(I Can't Get No) Satisfaction."
Watch the band perform "You Can't Always Get What You Want" with the full choir and read the setlist below.

Setlist:
1. Jumpin' Jack Flash
2. It's Only Rock 'n Roll (But I Like It)
3. Tumbling Dice
4. Doom and Gloom
5. Can't You Hear Me Knocking
6. Moonlight Mile
7. Champagne & Reefer (with Buddy Guy)
8. Doo Doo Doo Doo Doo (Heartbreaker)
9. Honky Tonk Woman
10. Before They Make Me Run
11. Happy
12. Midnight Rambler
13. Miss You
14. Gimme Shelter
15. Start Me Up
16. Sympathy For The Devil
17. Brown Sugar
Encore:
18. You Can't Always Get What You Want (with The University of Wisconsin Milwaukee Concert Chorale)
19. (I Can't Get No) Satisfaction