Setlist / Video | Smashing Pumpkins / Liz Phair @ Civic Opera House 4/14/16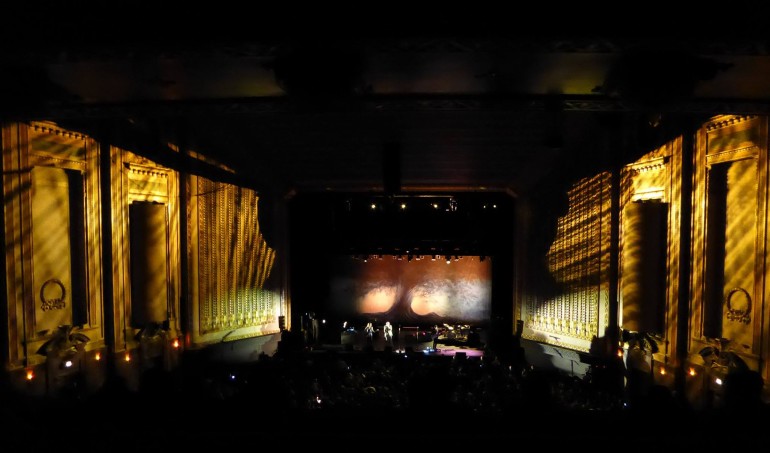 Smashing Pumpkins welcomed original guitarist James Iha to the stage for a mini Siamese Dream set and an encore take on The Rolling Stones' Angie.  It was Iha's third appearance with the band after a pair of LA shows in late March.
His appearance was just one highlight inside a super-sized show that featured David Bowie and Hole covers.
It was a regular 90s Chicago alt-rock reunion, with Liz Phair also sitting in for "Thirty-Three" and contributing an opening set of her own.
Check out some videos and photos via Wyatt Brake, who also provided the setlist below.
Mayonaise with James Iha on acoustics
Angie encore with James Iha
Smashing Pumpkins
Cardinal Rule
Stumbleine
Tonight, Tonight
The World's Fair
Space Oddity [David Bowie]
Thirty-Three (with Liz Phair)
Jesus, I / Mary Star of the Sea [Zwan]
---
-Siamese Dream set with James Iha-
Mayonaise
Soma
Rocket
Spaceboy
Today
Whir
Disarm
---
Sorrows (In Blue)
Eye
Saturnine
Identify [Natalie Imbruglia]
1979
Stand Inside Your Love
Pinwheels
Lily (My One and Only)
Malibu [Hole]
The Spaniards
Encore:
Angie [Rolling Stones]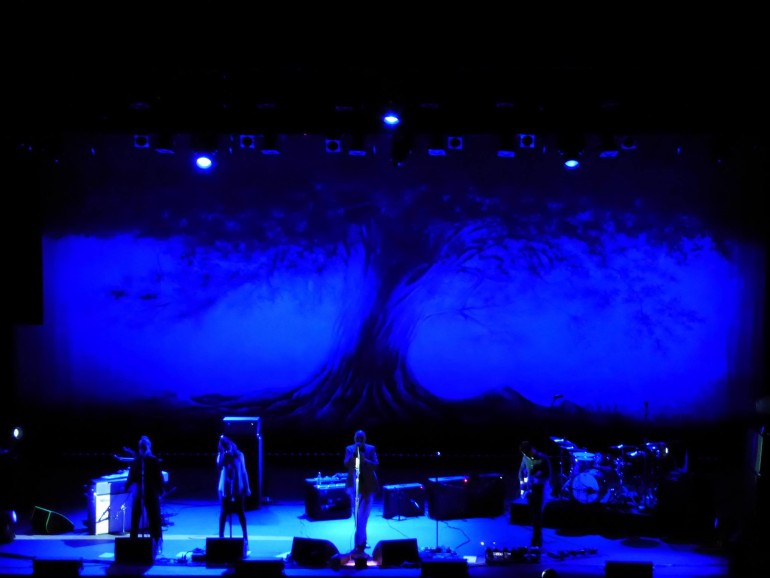 Liz Phair
Johnny Feelgood
Fuck and Run
Polyester Bride
Stratford-on-Guy
Our Dog Days Behind Us
Extraordinary
Mesmerizing
Supernova
Never Said
Why Can't I?
Divorce Song