Setlists / Photos / Audio / Recap | Railroad Earth Late Nights in Chicago 2015
Photos / Words: Mark Gmerek | Audio: Z-Man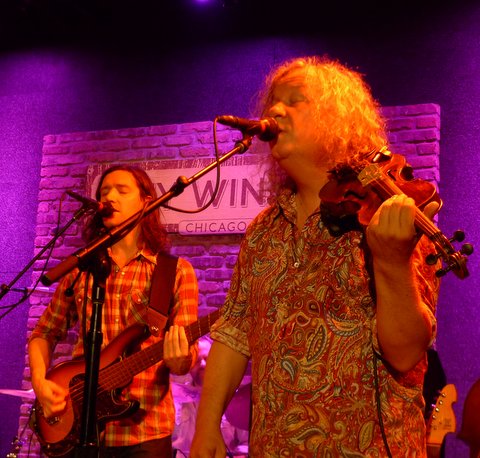 Three glorious days of Fare Thee Well left but a few fumes in the tank, but Railroad Earth was ready to keep the party going late night across two venues and two nights.
For a band that seems to be cut from the same mythic Americana cloth as the Grateful Dead, they seemed to shy away from acknowledging this connection explicitly until very late night on Sunday, and at the crowd's prompting.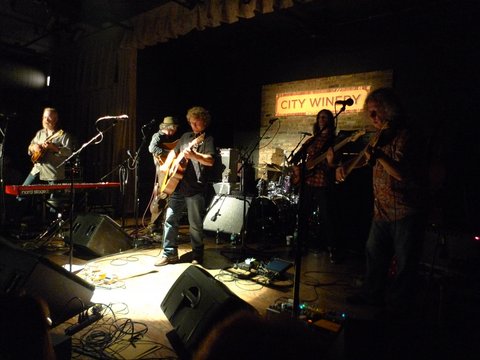 It seemed most of Sunday night's City Winery crowd came straight from Soldier Field, and really brought the love with them.  In fact, the "You know our love will not fade away" chant creeped over from the big stadium to the inmate confines of the Winery as a means of coaxing the band into their encore.  The response:  a heartfelt take on "My Sisters & Brothers", the gospel rave-up that Jerry Garcia Band introduced to the majority of the audience
Saturday night's Concord show was a sell-out.  It featured a big improvisational sequence during "Birds Of America" into "Spring Heeled Jack", and covers of George Harrison ("Any Road") and a progressive bluegrass take on The Doors ("Roadhouse Blues").
The band dove deep into their performance to wind down the weekend on Sunday, with seven songs in the set clocking in over 10 minutes.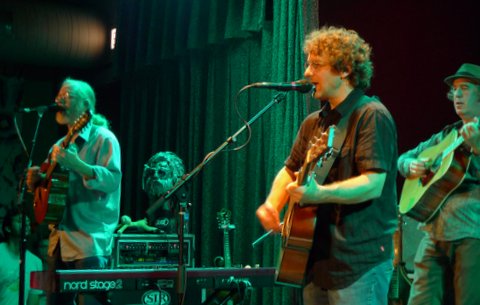 In a weekend that revisited and re-ingnited the musical passion and roots for thousands of Deadheads, Railroad Earth's tunes about mountains, trains, and highways, with high lonesome vocals and bursts of improv, often evoked their legacy while finding a home right here in the present.
Sunday, July 5th @ City Winery

[box type="download"]Download Entire 7/5 Show (mp3 .zip) via archive.org[/box]
Saturday, July 4th @ Concord Music Hall

[box type="download"]Download Entire 7/4 Show (mp3 .zip) via archive.org[/box]