Spotify Shares Beatles Infographic To Celebrate 100 Days On The Service
They held out a while, but it's been 100 days since The Beatles caved and allowed their music on Spotify.
To celebrate, the service offered this UK-centric graphic summarizes their time on the service since Christmas Eve 2015.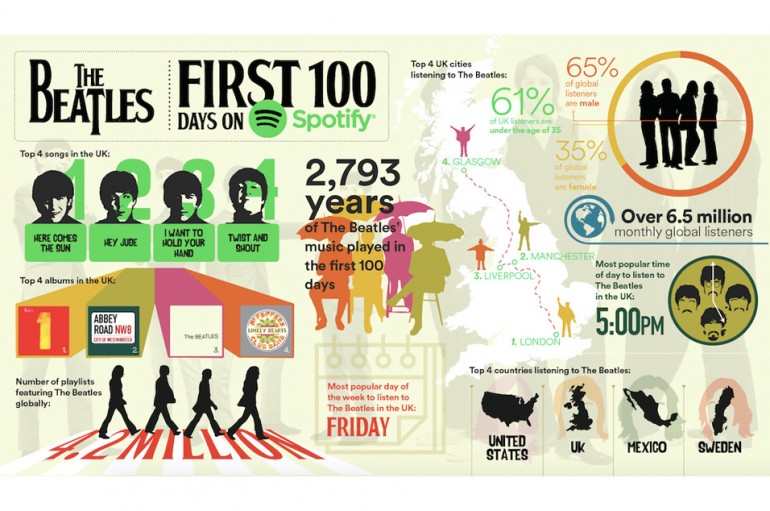 Word is the Beatles Anthology Series will come next to Spotify, so be on the look out for the alternate takes and other "unreleased" tracks contained in that box set.