Spotlight Wednesday: Two Big Shows, One Big Night
And you can see them both!  Barn favorites Mr. Blotto turn in a free show at La Grange Park's Memorial Park tonight, August 3rd.  Show should begin at around 7:30 and go until 9:00.  Fun for the entire family and likely a little something to get you through The Days Between.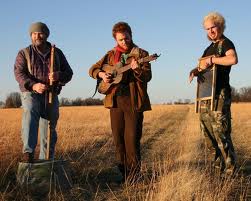 Still hungry for more music?  Our friends at Brixie's are hosting Ben Miller Band for a rare Wednesday show, a foot-stomping three piece from the Arkansas Ozarks.  That show begins at around 9:30 and music will last all the way until 1:00 am.