Stream / Download: Allen Toussaint & Friends @ Taste Of Chicago 6/11/89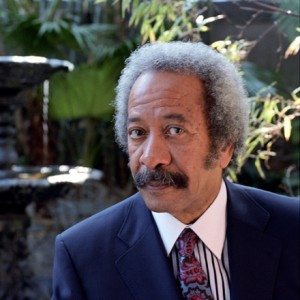 Allen Toussaint's New Orleans R&B recordings set a template for generations of blues-influenced musicians to come. But after peaking in popularity in the 70s, the 80s found the legendary singer and pianist dropped from his Warner Brothers contract, working on soundtracks for musicals and, more importantly, focusing on live performances.
That's what makes this particular performance at Chicago Blues Festival in 1989 so interesting.
Billed as "Allen Toussaint & Friends," the 15-song set is a celebration of New Orleans R&B. Robert "Barefootin'" Parker opens the show with romping energy, soon handing the microphone over to Clarence "Frogman" Henry for an eight-minute rendition of "Ain't Got No Home," a highlight of the evening.
By the time Ernie K-Doe appears with his 1961 hit single "Mother-In-Law," the listener could easily forget that Toussaint was even on the bill.
But, inevitably, the "man of the hour" arrives.
The remainder of the set finds Toussaint barreling through his repertoire with the energy only New Orleans R&B can provide. Swinging saxophone and pounding piano match the singer's soulful intensity. Crowd sing-alongs add a festive feel to songs like "Rockin' Pnuemonia" and Toussaint's commentary between and during songs keeps the feeling light and playful.
Toussaint & Friends' performance feels like a parade down Bourbon Street, a celebration of life and, of course, music.
- Alex Wood
The Stream

[box type="download"]Download Entire Set[/box]