Stream or Download: Stevie Wonder @ Charter One Pavilion at Northerly Island 9/11/07
As I've stated before, Chicago music fans need to cherish every moment that we still have access to Northerly Island as a concert venue.  In its relatively short history, it's been host to a handful of acts per year but I'm not sure any were as "special" as this September 11, 2007 gig by the great Stevie Wonder.
Not a road-warrior by any means, Wonder explains why he decided to go out on this particular trip from the stage with a poignant backstory. We are blessed not only that he hit Chicago and was booked into this particular place, but we also that we have this live recording to commemorate it.
Stevie Wonder simply transcends every pre-conceived notion that you have about a performer. Joyful, profound, engaging.  Yes, he plays hits (he's got a ton of them) here, but every moment is wrapped in boundless energy and that eschews nostalgia. There are even a number of funky, ebullient tracks that I didn't even recognize.  Add to that a few covers thrown in as well -- two in tribute to Joe Zawinul -- and you've got a show that is tremendously appealing across cultural and musical boundaries, I dare anybody not get wrapped up in this enormous set.
The Stream
Download Entire Show (.zip mp3)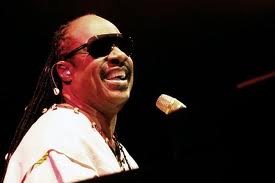 Setlist
Love's In Need Of Love Today, Too High, Visions, Living For The City, Master Blaster (Jammin'), My Eyes Don't Cry / Girl Blue (Talkbox Jam), Higher Ground, Golden Lady, Ribbon In The Sky, Overjoyed, How Will I Now, All I Do, Rocket Love, Percussion, Don't You Worry 'Bout A Thing, Signed Sealed Delivered I'm Yours, The Most Beautiful Girl In The World, My Cherie Amour,  Sir Duke, I Wish, Isn't She Lovely, You Are The Sunshine Of My Life, Superstition, You Haven't Done Nothin', Tear The Roof Off The Sucker, Mercy Mercy Mercy, Birdland, Part-Time Lover, Hey Love, Uptight (Everything's Alright), I Was Made To Love Her, These Three Words, I Just Called To Say I Love You, Do I Do, Another Star, Happy Birthday