Stream or Download: The Mountain Goats @ Old Town School Of Folk Music 4/20/14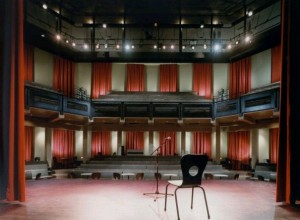 When Alex Wood wrote his review of The Mountain Goat's Saturday night show at Old Town School Of Folk music, he was quite taken by the rarities set that John Darnielle offered to the Chicago crowd.
It turns out, he wasn't finished…. compiling another full set of deep cuts for the second of two nights at the intimate venue.  Even tossing in an Ozzy cover to complement the previous night's Grateful Dead bustout.
Kyle Barbour has uploaded a recording of the Sunday show to archive.org, and we're embedding it here.
The Stream
[box type="download"]Download Entire Set (mp3 .zip)[/box]