Taste Of Chicago Wraps Up With Retro Feel
Words: Robin Zimmerman | Photos: Howard Greenblatt (imaginepictures.net)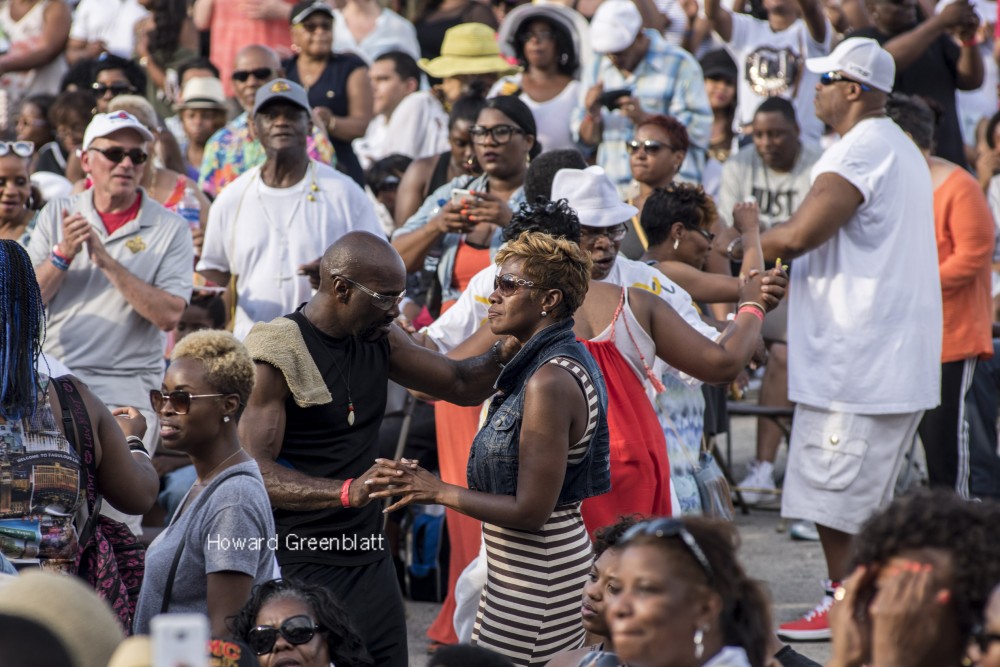 The 36th Annual Taste of Chicago closed out with a bang as iconic percussionist Sheila E brought the huge crowd to its collective feet on Sunday, July 10th. This multi-faceted performer pulled out all stops for the audience.
Opening with a spirited salsa, Sheila E soon segued into a funky medley featuring "One Nation Under the Groove" and "If You Want Me to Stay."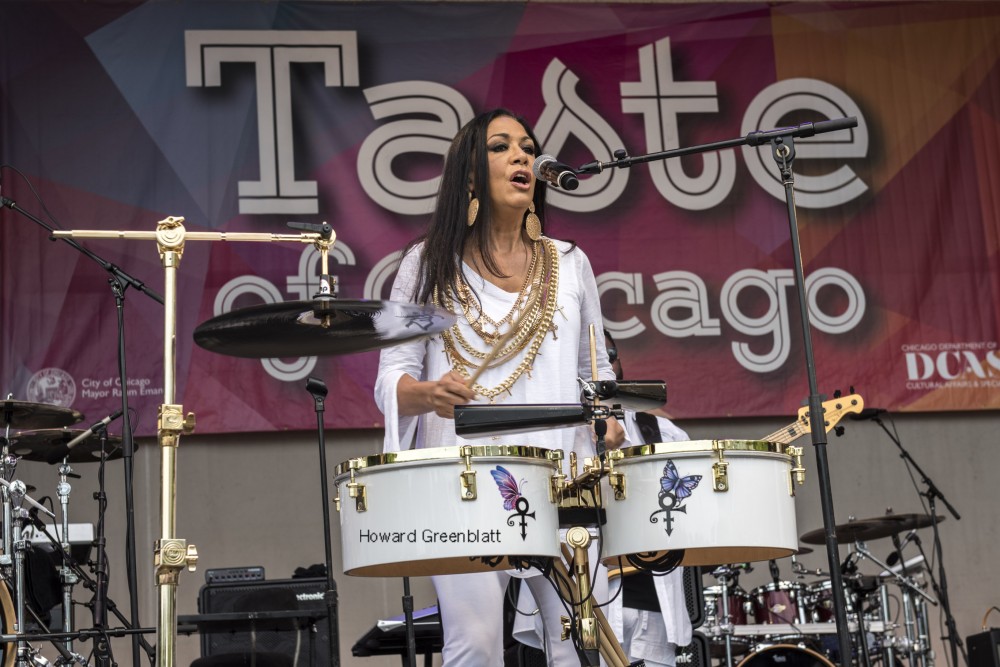 With a career spanning multiple decades and coming from a long line of talented Escovedo musicians, Sheila E. is probably best known for her collaboration and romantic involvement with Prince. She dedicated her new song, "Girl Meets Boy" to the late performer before closing things out with her signature hit, "Glamorous Life."
The long-running and still relevant Isley Brothers proved to be more than up to the task of following Sheila E's powerhouse act.
Opening with their 1975 hit, "Fight the Power," this band came out with a blazing set that showcased their diverse catalog of hits with everything from the 1962 classic "Twist and Shout" to the romantic slow jam, "Living for the Love of You."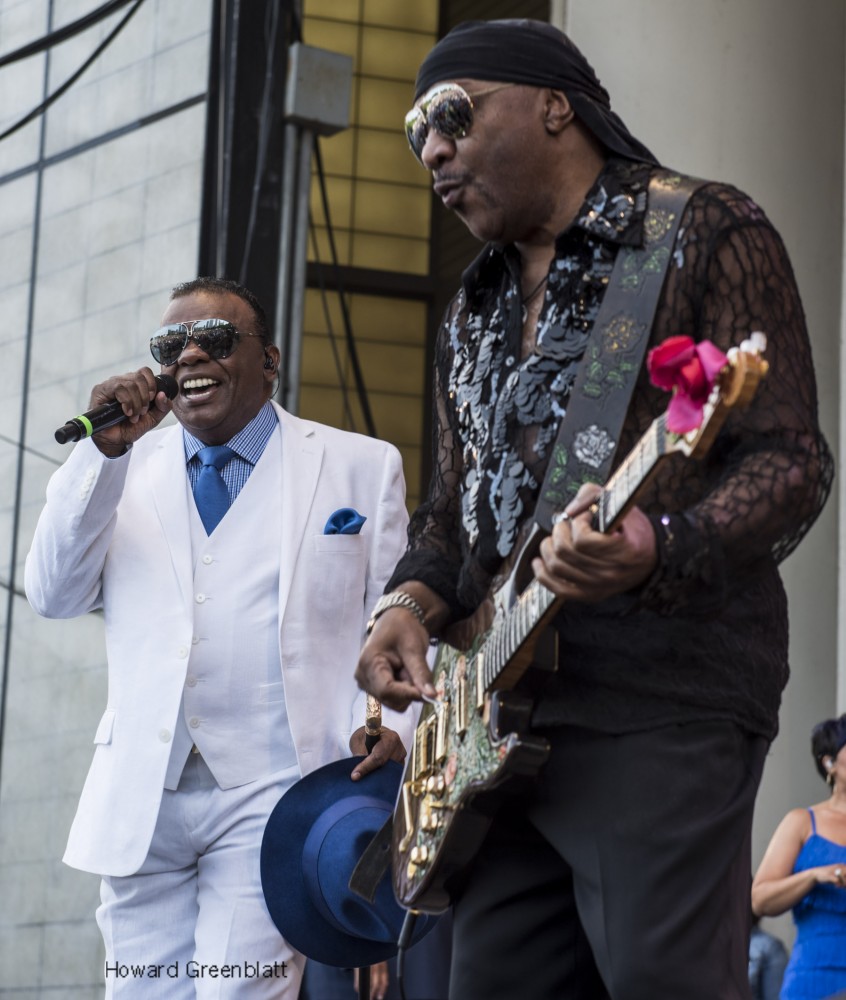 Although 74-year old lead singer Ronald Isley can no longer move like he used to, he had some high-steppers behind him including a belly-dancer and Tony Wilson, who bills himself as a "young James Brown."
These performers matched the energy of the crowd who were on their feet for much of the set, especially when brother Ernie Isley laid out some great guitar solos on popular songs like "Atlantis" and "Summer Breeze."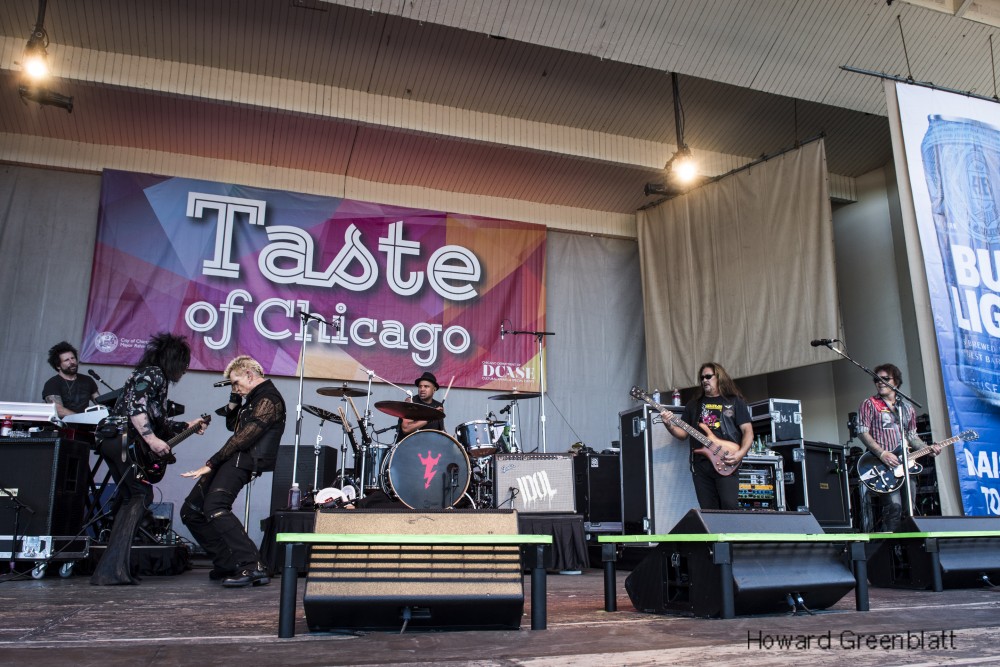 Sing, play, strike a pose, repeat. That pretty much sums up Billy Idol's appearance at Taste of Chicago and the shaking, fist pumping crowd loved it. Billy and guitarist Steve Stephens had them smiling and dancing from the get go. Billy may not be hitting all the notes, but he has all the moves and, of course, the sneers.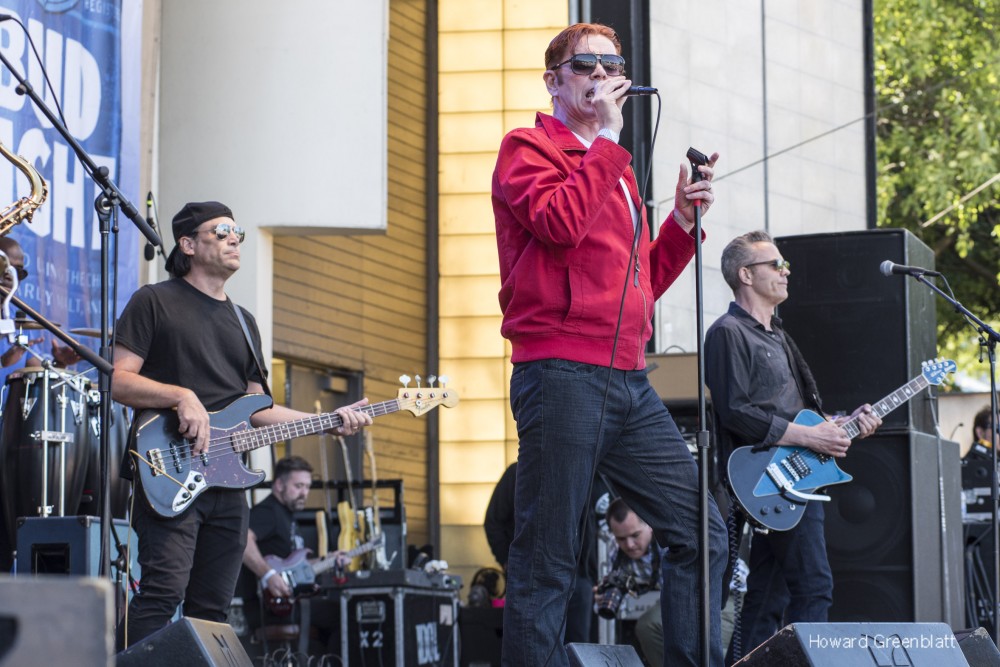 David Bowie cover band Sons of the Silent age opened Taste of Chicago on Friday night, looking the part and sounding great.