The New Old Reliables: Photos From North Mississippi Allstars @ House Of Blues 9/28/13
When North Mississippi Allstars first burst on the scene with 2000's Shake Hands With Shorty, the gritty authentic Hill Country blues was a shock to the system.  To be young, fierce and ambitious while still holding on to roots was a rarity then as it is now.  Luckily these guys had the pedigree and vision to make it happen, and it was a gift to an audience still hungry for this sort of thing.
Because they're still at it 13 years later, they've proven that they possess something else: staying power.
Touring behind a brand new release World Boogie Is Coming, the guys stopped to Chicago's House Of Blues for on their fall tour to deliver the goods.  While lineups and special guests fluctuate... there is something steady about NMAS that keeps the band grounded.  They are the new old reliables -- with band members growing up and growing into roles as torch bearers for the region that lends them their name.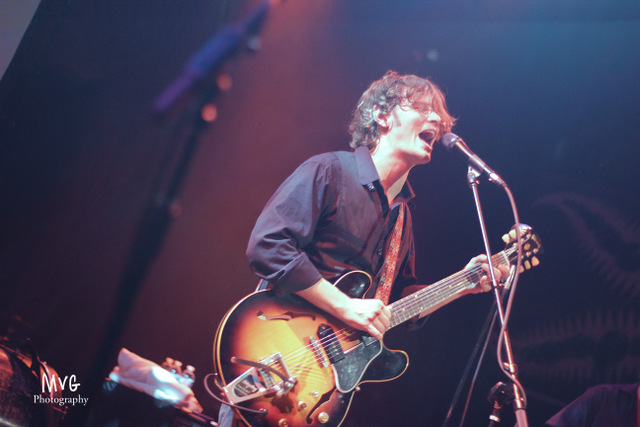 Have a listen to the new album and spin through Matt VanGronigen's photos from Chicago.  They played a two hour set with plenty of variety, including a drum parade on "Granny Does Your Dog Bite" that extended off the stage and into the packed crowd.  Whether it's on washboard, cigar box guitar or just electric guitar bass and drums, the boogie is hard and deep.  Perhaps you'll see why we think they live up to both sides of their name.