Whippersnap Music & Arts Festival Announces Headliners, Lineup Details For 2012: funky Meters, Railroad Earth, Particle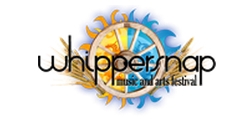 UPDATE (5/22/12):  The location of Whippersnap Music and Arts Festival 2012 has changed to Lyran Park, 4781 S. Bend Rd. in Rockford, IL
The Whippersnap Festival is back this year with some quality headliners, an action-packed undercard and a few more surprises in store.
This year's festival will be held July 19th, 20th & 21st at Lyran Park in Rockford, IL.  Bass legend George Porter Jr. and the funky Meters will topline the three day festival with the jamgrass favorites Railroad Earth and Particle sharing billing.
Stonehouse Park earned raves last year as the home of the first Whippersnap as well as the late summer Shoe Fest, featuring top quality amenities for camping and even a swimming hole.  This year, at the new grounds, the promoters promise a third stage, a pre-party on Thursday night, an "illuminated forest", a focus on arts, late night movie screenings other activities and workshops.
Presale tickets are aviable for $75 at the official festival website.
Other Barn-approved acts include The Macpodz, Ultraviolet Hippopotamus, The Twin Cats, Mr. Blotto, Barefoot Fred, Thinner Teed, Brainchild, Herbert Wiser Band, Chicago Farmer, Spread, Jaik Willis,  Bonzo Terks and Old Shoe.  The festival website promises over 50 artists and two "special artist announcements coming soon".
This is a stellar lineup that does not skimp on the jam.