Photos / Recap | Bob Mould @ Metro 5/6/16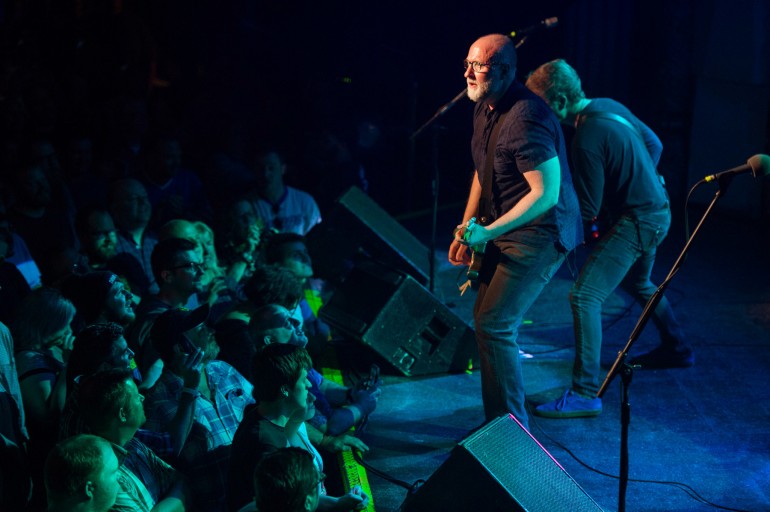 Cerebral punk.  Intellectual aggression.  No matter how you describe it, Bob Mould brought it to the Metro on Friday night, mixing up the thoughtful and emotional to the crowd's approval.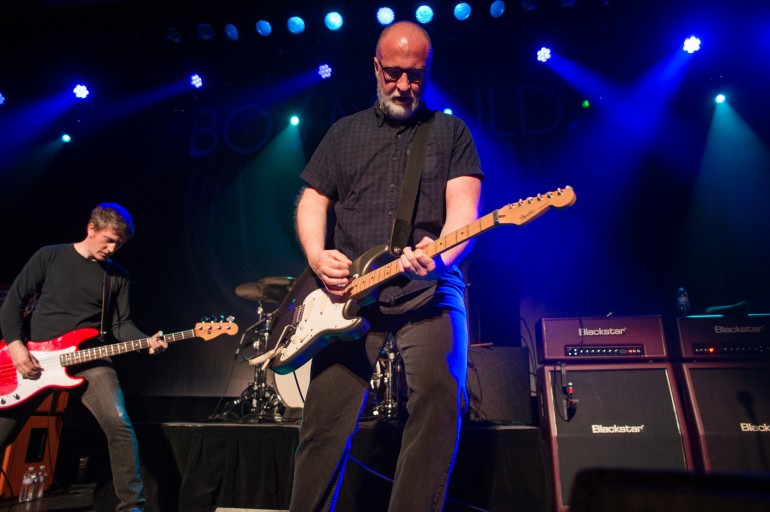 He and the band powered through thee evening's setlist with a short break only to introduce the band and to say thank you at the end.
My read on the lack of context provided by the musician:  this music comes from such a personal place for Mould that once the songs are written they need no further explanation or introduction. The act of relentless performance -- one after the other in quick succession -- will somehow keep them pure.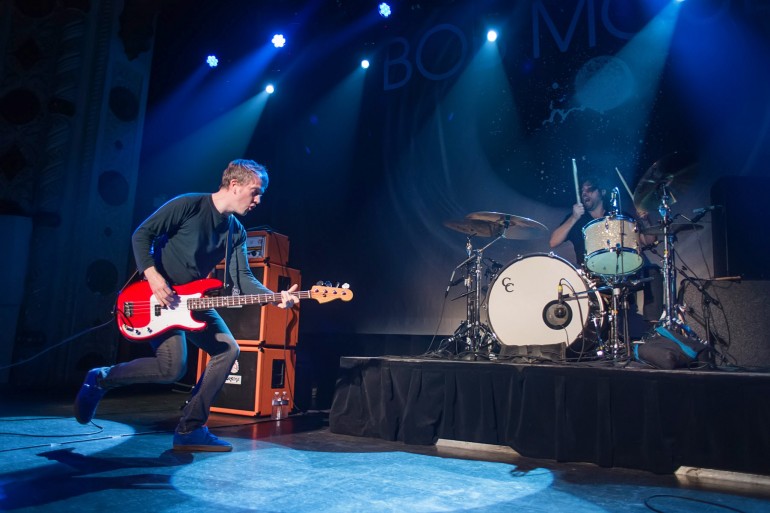 Jason Narducy (bass/vocals) and Jon Wurster (drums) provide just the right tools to fill out Mould's fast-paced melodies. Throughout the show, the rhythm section proved solid, capable, attentive, full of energy and apparently happy to be there.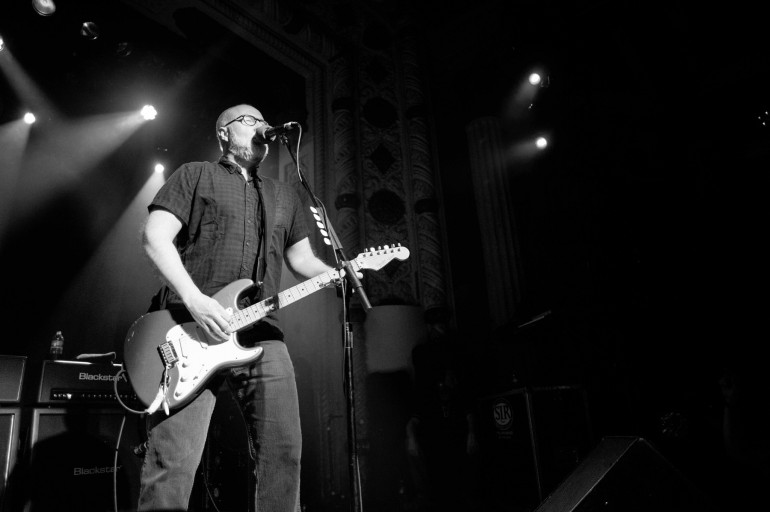 At Bob Mould's solo show at City Winery last year he tested out a lot of the new material that found a home on his latest release Patch the Sky. It was great to see it presented in on stage at Metro with the fuller sound of the band and resounding energy of the crowd.
I know the career spanning set was not lost on the predominately middle-aged, white-guy assembly.  Though, I wonder if the handful of younger attendees will end up spreading the word.  Mould has the presence and catalog to be sort of an underground hero to those who gravitate towards his style of tuneful noise, and a sound that rings true no matter the place and time.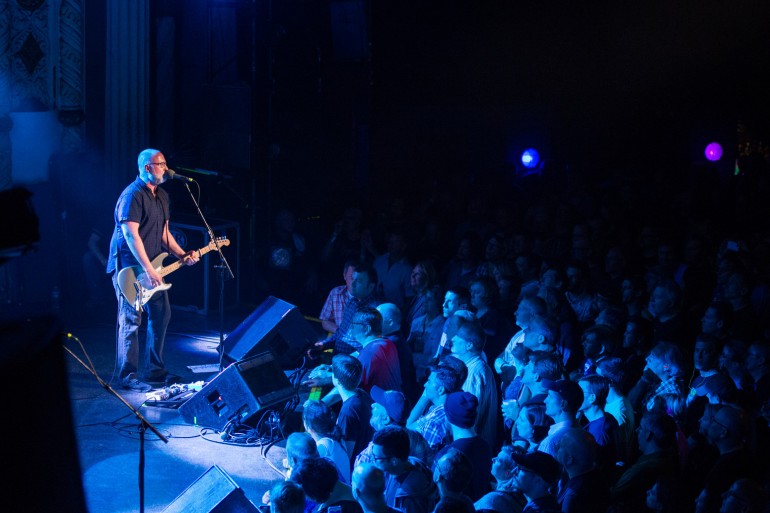 Setlist
A Good Idea (Sugar)
Changes (Sugar)
The End of Things
The Descent
I Don't Know You Anymore
You Say You
Voices in my Head
Hold On
If I Can't Change Your Mind (Sugar)
Hey Mr. Grey
Hoover Dam (Sugar)
Tomorrow Morning
Losing Time
Something I Learned Today (Hüsker Dü)
See a Little Light
Could You Be the One? (Hüsker Dü)
I Apologize (Hüsker Dü)
Monument
In a Free Land (Hüsker Dü)
Hardly Getting Over It (Hüsker Dü)
Celebrated Summer (Hüsker Dü)
Encore:
Hate Paper Doll (Husker Du)
Love is All Around (Hüsker Dü song)
Makes No Sense at All (Hüsker Dü song)