Review / Full Show Audio | William Tyler @ Constellation 9/14/16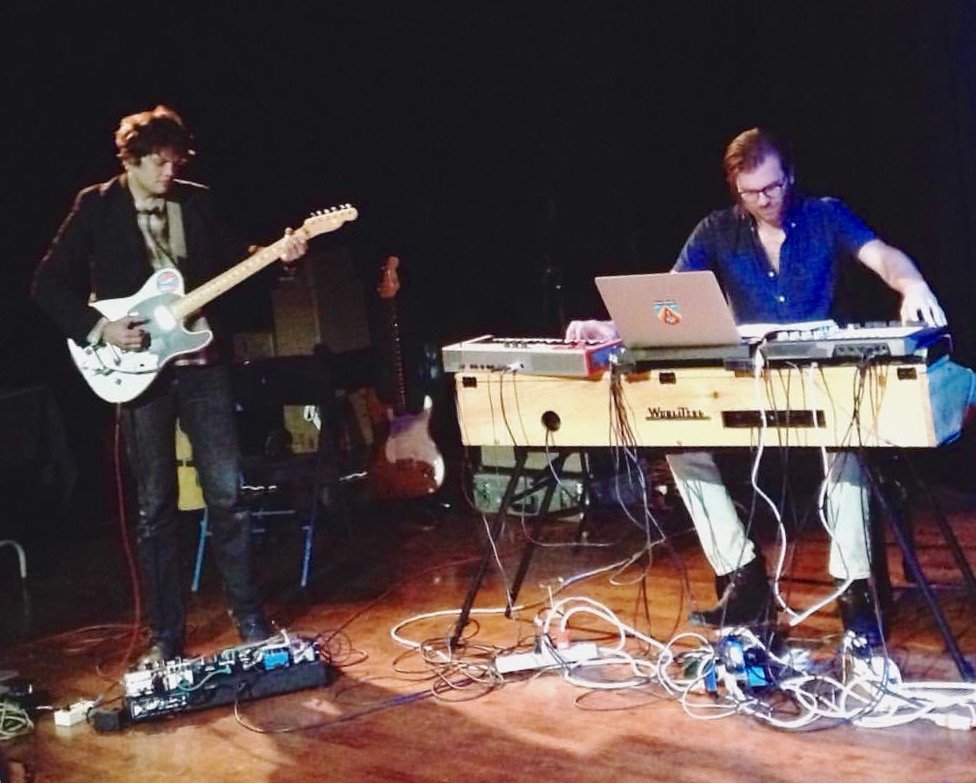 At 36 years of age, William Tyler has arrived at an enviable artistic space.
He is a writer and performer who combines the inventiveness of youth with the confidence and singular expressiveness of somebody who has found his voice after decades of practice.  An oft unsettling combination of fearlessness and wisdom, it is embodied in his guileless greeting of the crowd, the rougeish sport coat and jeans look, and pushing boundaries with a show that rarely paints within the lines.
Chicago's Constellation was an ideal location for this event.  It conveys a true listening room atmosphere, where the subtleties of this music don't compete with clinking cocktail glasses or mindless audience chatter.
Tyler's latest LP is Modern Country, and its songs made up the bulk of Wednesday's set.  The Nashville based Tyler and a group of Midwest-connected musicians emphasized the modern, primarily leaning into daring conversational jazz, yet country (of a different kind) was also well represented, treating the attentive crowd to a few wide open, pastoral cuts ("Highway Anxiety", "I'm Gonna Live Forever (If It Kills Me)" to open the show.  No rush.  Tyler's long, fluid lines taking circuitous routes, where Thomas Wincek's keyboards offering a comfortable bed for them to rest.
In past Chicago visits, Tyler has arrived as a solo act.  And even with a very talented backing band, it was Tyler who came through in every note, his hands helping to guide even the notes played by his mates. 
This unfolded to the extent that Tyler himself felt less like a featured soloist in his own band than a wizened mastermind, pushing musical chess pieces around a board and telling sonic stories through careful, distinct arrangements. 
The entire set was performed with such economy and efficiency -- not a single extraneous note, and yet each in it's perfect place. The quiet tap of a triange or addition of a shaker were small, but critical additions to Joe Westerlund's percussion setup.  Bassist Darin Gray was called on to offer dramatic counterpoint to Tyler's dreamy melodies, stepping towards him and asserting himself when the time was right.  Chris Boerner's guitar served more as extension than foil, an additional six strings to round out what was left unsaid in Tyler's solos.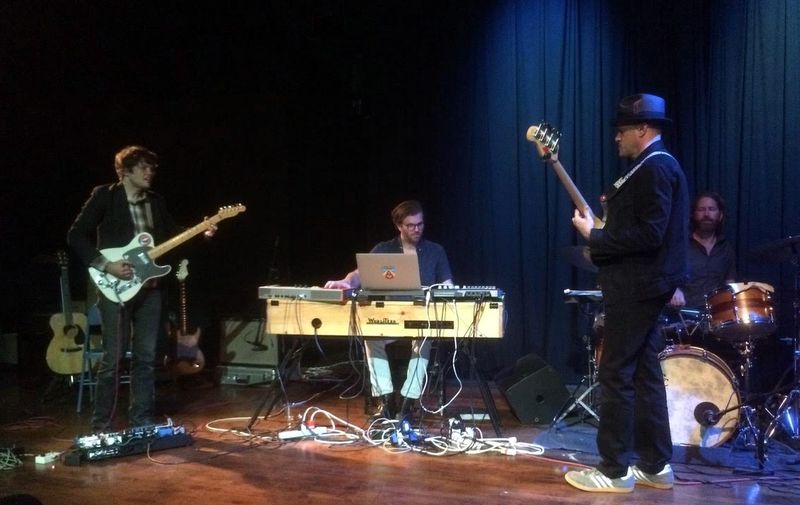 The band would also lay back as needed, but when all members stepped forward, a true transformation could occur. They slipped easily into a wall-of-noise coda on the album's penultimate track, "Gone Clear".
But even with that psychedelic interlude, the performance of Modern Country didn't exactly rock, it's just not that kind of album.  It was perhaps the only thing missing from the show, until…
Tyler introduced the evening's final song, "Area Code 601", a piece that was recorded for the album yet did not make the final cut.  Within its fascinating six minutes it explored rhythm and texture, the guitars and drums jutting sideways when you thought they might go straight ahead, but somehow still building to a peak. 
It was beautifully confounding, and a fine way to punctuate the impeccable set.
Download Entire Set (via sweetblahg)