Review / Video | Steve Gunn & Promised Land Sound @ Schubas 6/23/16
By: @WeirScrewed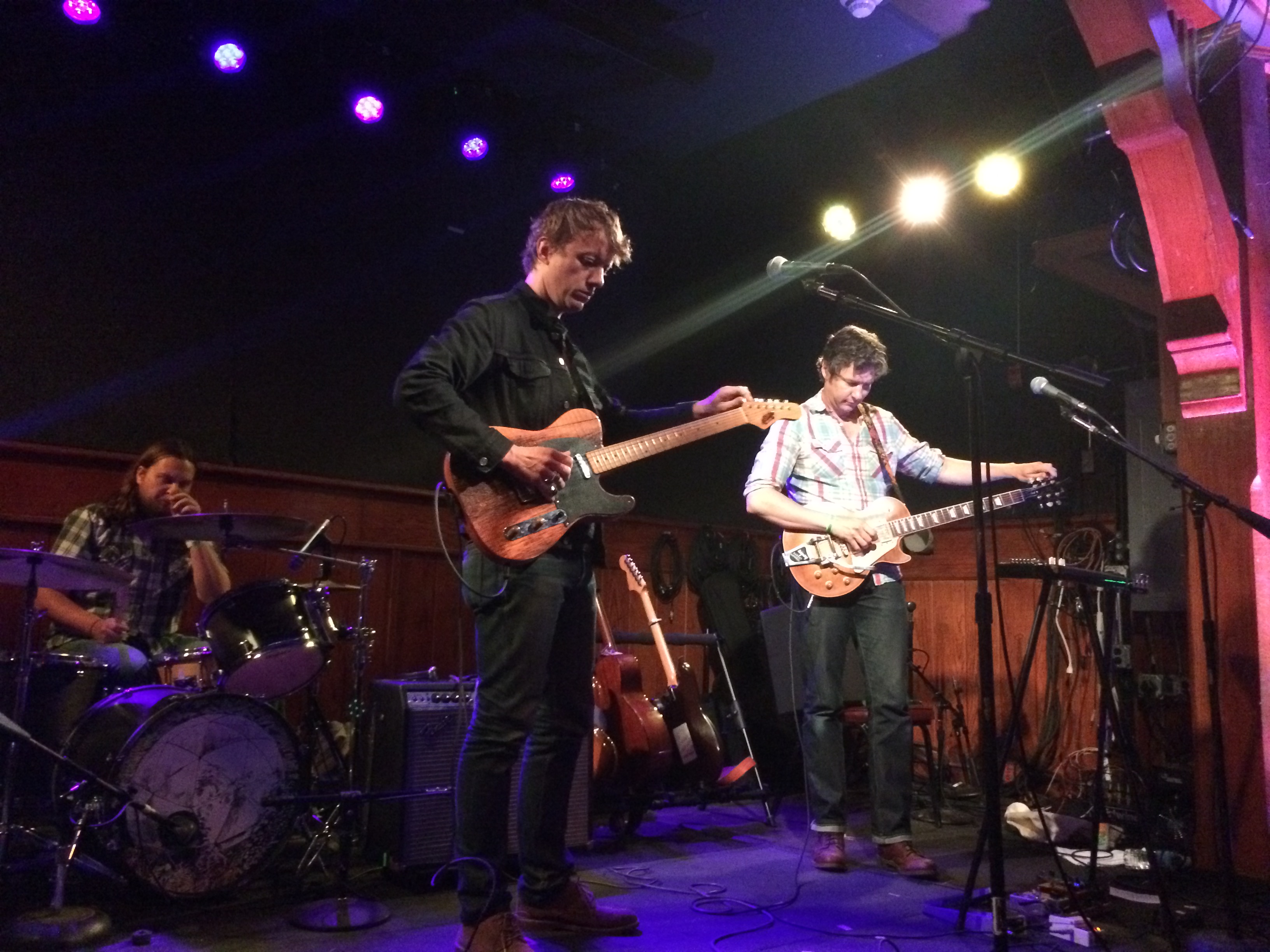 In a busy Chicago live music scene, timing can be everything.
Every single night in this city offers a ton of possibilities, but often terrestrial responsibilities can stop weeknight plans in their tracks.  But timing counts, so when Steve Gunn announced a show at Schubas on the eve of two Phish shows at Wrigley perhaps there was some deeper meant-to-be meaning here.
A couple weeks after the announcement, Promised Land Sound was added to the bill. I believe PLS's latest release For Use and Delight was 2015's most unheralded gem, and Steve Gunn's Eyes on the Lines may hold that title for 2016. To see these artists in an intimate setting, back-to-back performing a bulk of these songs live --the night before two mega-shows -- seemed like it was and event tailor made for me.
Promised Land Sound hail from Nashville and prove the axiom that looks can be deceiving. Dressed up in ill-fitting thrift store throwback gear, the band immediately began to tear into material from For Use.  It is a well-crafted, psychedelic, country-rock masterpiece that sounds like it is from a different era (think Beachwood Sparks).
The band's set consisted of a couple of songs from their debut album but it was the For Use material that really showcased the live power of the band. Their take on "Golden Child" contained the raw energy of a power punk band.  "Canfield Drive" showed off their psychedelic chops with extended jams and spacy textures.
Lead guitarist Sean Thompson was a revelation, commanding attention with guitar solos that were reminiscent of a D-era White Denim. All four members shared vocal duties, a nice look and sign of strength for the band.
After a short break, Steve Gunn & The Outliners took the stage and started the show withe the one-two punch of "Water Wheel" from 2013's Time Off  and "Milly's Garden" from 2014's Way Out Weather, before settling into the material from Eyes on the Lines. 
Eyes is dripping with complex-yet-catchy guitar hooks on virtually every song. In a live setting, Gunn's band really takes off and stretches out on these lines, pushing the music towards transcendence.  My show companions had attended more for Promised Land Sound, but after versions of "Ancient Jules", "Night Wander", "Full Moon Tide", and "Park Bench Smile", the looks on their faces indicated that they were indeed in "the zone".
Gunn's touring band also has some serious chops, featuring second guitarist Jim Elkington (from Chicago's own Eleventh Dream Day.) His playing on acoustic, electric, and pedal steel provided depth and atmosphere to Gunn's compositions and proved to be the perfect complement.
Drummer Nathan Bowles and bassist Jason Meagher also held their own and provided a perfect pocket for Gunn and Elkington to trade solos.
Bands like this prove that we are lucky to be living in a time where so many virtuoso guitarists are making incredible music and taking it live on the road. 
Setlist:
Water Wheel
Milly's Garden
Ancient Jules
Conditions Wild
Night Wander
Full Moon Tide
The Drop
Park Bench Smile
Wildwood
E: Way Out Weather