On TV | Jason Isbell Performs "Tiny Desk Concert"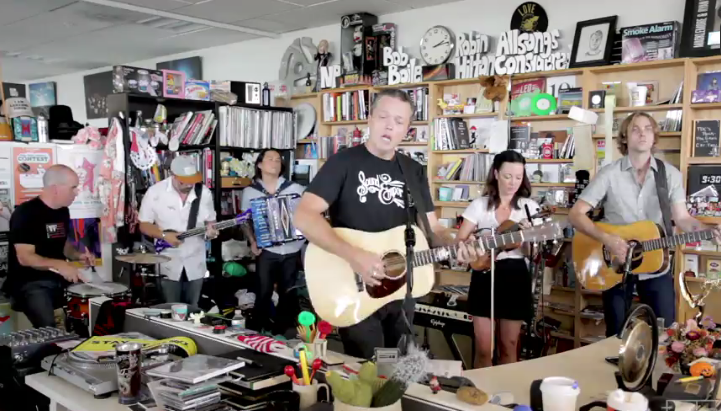 On TV features a quick recap of some of the music we've been playing at the Tomorrow's Verse headquarters.
Who: Jason Isbell and the 400 Unit
What: An intimate, acoustic performance as part of NPR's "Tiny Desk Concerts" series.
You Need To Know: Promoting his excellent new record The Nashville Sound, Isbell and his band packed into the NPR offices for three songs. While the performances are incredible in their own right, the video stands out for Isbells good humor between songs, with the songwriter even inviting a member of the audience to play guitar on "Last Of My Kind." With gorgeous vocal harmonies, accordion and fiddle augmenting Isbell's stellar singing and a rare view of the songwriter's intelligent personality, this is a recording session worth watching.