Review | Jason Isbell @ Chicago Theater 2/20/16
By: @WeirScrewed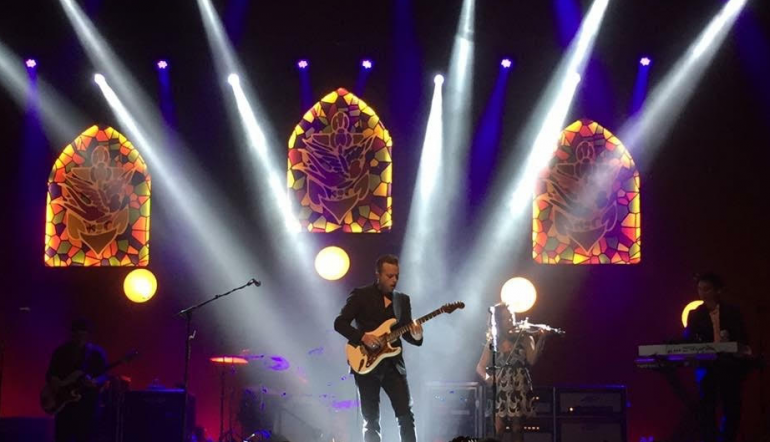 Jason Isbell and his band The 400 Unit played to a sold out crowd at the Chicago Theatre on Saturday night. Although Isbell toured extensively around Southeastern, this was the first time his full band (including Isbell's wife and violin player Amanda Shires Isbell) had played Chicago since the release of the Grammy-winning Something More than Free. (The band minus Amanda played at WTTW Studios last September for an upcoming edition of Soundstage that will debut sometime this year.)
Hailed by many as one of the finest contemporary American songwriters, he and the band provided a mostly complete run-through of his ever-expanding songbook which was balanced among the distinct phases of his career.
By opening the show with "24 Frames" and "Palmetto Rose", Isbell chose to showcase the tunes on Something . Throughout the night, the band masterfully wove through his catalog, alternating loud, crunchy southern guitar rock ("Never Gonna Change", "Flying Over Water") and tender, heartfelt Americana ("Traveling Alone", "Alabama Pines").
The set's closer, "Children of Children" was a highlight, featuring a wild slide guitar solo -- the stage lights set the band in the background, illuminating Isbell with rays of white light.  The effect, coupled with the massive guitar swells,  brought the crowd to its feet after its conclusion.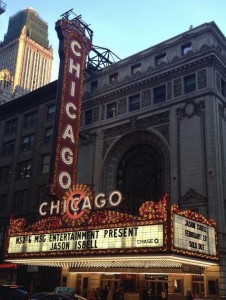 After being hooked by
Southeastern
, I've seen several of the band's performances, each of which have helped crystalized the power of his songwriting. In the same way that Bruce Springsteen and John Prine capture the trials and tribulations of ordinary folk just trying to live their lives, Isbell can inhabit a character and communicate complex emotions and thoughts with an economy of words.
With Springsteen in town recently to perform The River, it was not lost on me that songs like Something More Than Free's "It Takes a Lifetime", "Speed Trap Town", and "The Life You Chose" draw from the same well as classics from that era. If Springsteen is the East Coast/Rust Belt version of this voice and John Prine is the Midwest version, Isbell is the unapologetic Southern version (his presale password for this upcoming tour is "rolltide.")
With each successive time I have seen him, I have noticed that his stage presence appears a bit more confident, his songs sound a bit more polished, and his place among the top of Americana artists appears more and more deserved.
Setlist
Jason Isbell@ Chicago Theater
February 20, 2016
24 Frames
Palmetto Rose
Stockholm
Decoration Day
Alabama Pines
The Life You Chose
Traveling Alone
Outfit
Never Gonna Change
Elephant
Flying Over Water
Something More Than Free
Cover Me Up
Relatively Easy
Speed Trap Town
If It Takes a Lifetime
Children of Children
E:Flagship
Codeine