This Week In Shows | September 18 – September 24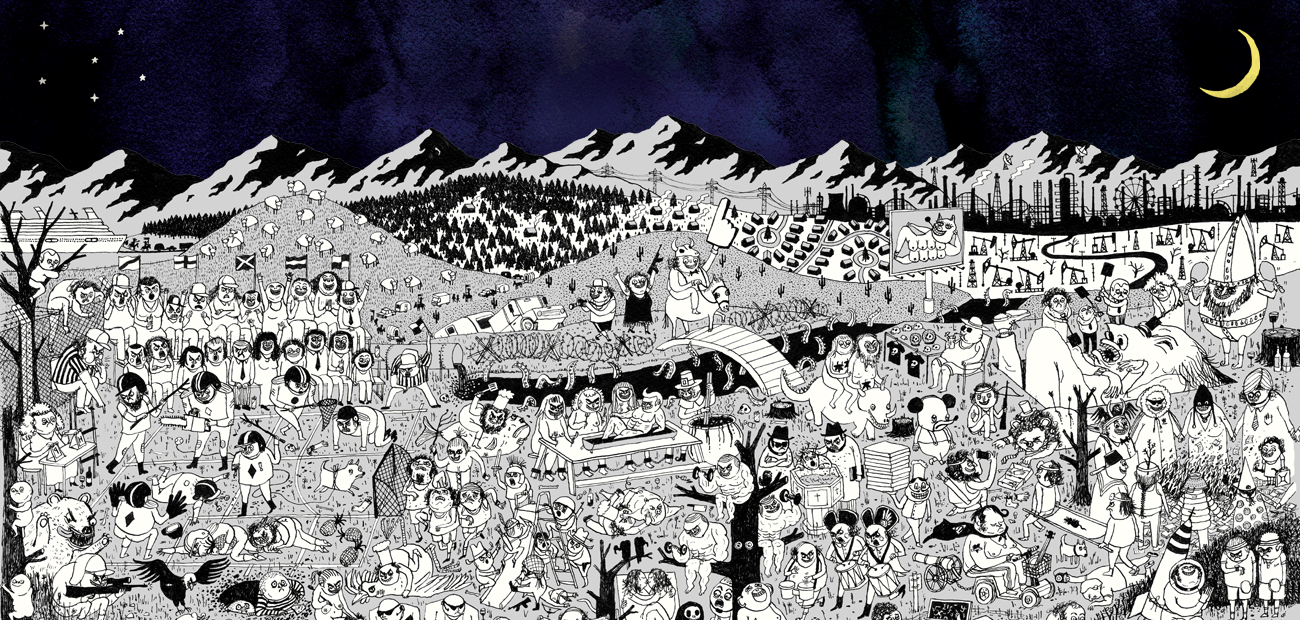 The music scene in Chicago never slows down, and we're here to keep you on track. Here is a list of Tomorrow's Verse's favorite shows in town this week.
Father John Misty @ Auditorium Theatre – 9/20
Still on a seemingly endless promotional tour for the excellent Pure Comedy, folk-rock mastermind Father John Misty will perform at Auditorium Theatre. With a massive touring band that includes strings, horns, and multiple pianists, Tillman takes his already gigantic rock 'n roll persona to the next level this time around, and the venue is the perfect place to take it in.
Sturgill Simpson @ Huntington Bank Pavilion – 9/22
Having truly proved himself one of the best performers in the history of alternative-country, Sturgill Simpson will return to Chicago for an outdoors performance at Northerly Island, just in time for the beautiful fall weather. With a powerful voice to match his powerful songwriting and a rocking backing band, this is show to see.
Rhiannon Giddens @ The Vic – 9/22
Originally known as the singer and multi-instrumentalist behind the Carolina Chocolate Drops, Rhiannon Giddens has shined in recent years through her solo work. Freedom Highway, released earlier this year, is a potent set of politically charged songs that showcase her eclectic style and commanding vocal delivery. An unbelievably talented artist that established her reputation from performing live, The Vic will be a great place to catch this tour.
Umphrey's McGee @ Huntington Bank Pavilion – 9/23
When Umphrey's McGee's recent Northerly Island show was cancelled mid-set due to rainstorms, the band promised fans they would make it up, which they certainly will. The band will perform a rare three-set show on Saturday, which will include an acoustic portion. Needless to say, this is going to be a big one.
King Gizzard & The Lizard Wizard @ Lincoln Hall – 9/24
Australian psych-rockers King Gizzard will return to Chicago for two intimate, sold-out shows at Lincoln Hall. Having released three albums this year, including their recent collaboration with Mild High Club, Sketches Of Brunswick East, the band has plenty of material to draw from. Always a high energy and truly one-of-a-kind show, this will be a perfect scene for fans of psychedelic and guitar-driven rock 'n roll.