Festival Watch | Blue Ox Music Festival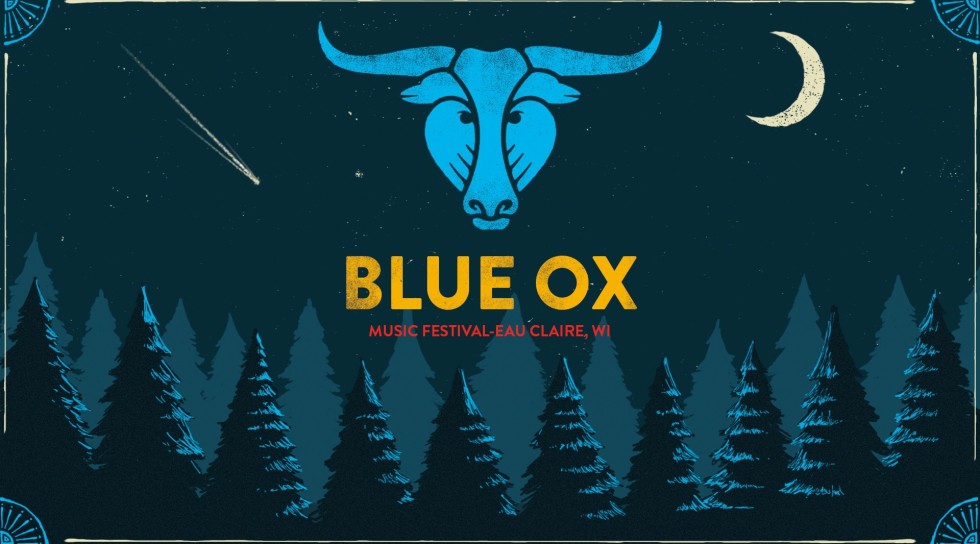 Festival Watch is a Tomorrow's Verse feature where we break down festival news into the facts you need to know.
Blue Ox Music Festival – June 14-16
Headliners To Watch
Greensky Bluegrass – They've been a big part of the fest since the beginning, and Tomorrow's Verse favorites Greensky Bluegrass have proved themselves as one of the best live bands in the genre with inventive improvisations, unpredictable setlists, and practically flawless musicianship, making them the perfect headliner for a festival that celebrates both the old and new traditions of the genre.
Sam Bush – Amongst the most important names in the Newgrass genre, mandolinist and band-leader Sam Bush helped develop and popularize the genre in the early 70s with the New Grass Revival. An inventive and talented player, fans should be honored to catch the set of such an icon amongst so many bands he has influenced.
The Devil Makes Three – Straddling the borderline between bluegrass, folk-rock and country, The Devil Makes Three is perhaps the least 'traditional' of Blue Ox's headliners, yet still make perfect sense. With infectious songwriting, high energy sets and a quality catalog of material to choose from, this set is sure to win some new fans over while appeasing those present.
The Undercard
Del McCoury Band – A headliner by any other name... Amongst the most influential and talented groups in the history of bluegrass music, Del McCoury's family band simply should be on this lineup. Always expect quite a set in the festival setting from this iconic songwriter and trusty performers.
Margo Price – Having developed an authentic voice in the country genre over the last few years, Margo Price has proven herself a truly incredible songwriter, with a fiery live show to match.
The Infamous Stringdusters – Or should we say Grammy winners The Infamous Stringdusters? Yep.  With a perfect combination of inventive and traditional styles, the Stringdusters are known for their talented and unpredictable live shows, and will fit perfectly into this year's lineup.
The SteelDrivers – A long established name in the traditional bluegrass style (at one time claiming another Grammy-winner Chris Stapleton as a member), the SteelDrivers combine fast-paced, energetic instrumentals with stellar country songwriting, and should be a big draw at the festival.
Steep Canyon Rangers – Though largely known for their collaborations with Steve Martin, the Steep Canyon Rangers are an impeccable bluegrass band in their own right. With excellent, recently released full-length Out In The Open under their belts, this set should rock.
Billy Strings – Blistering mandolin and flat-pick guitarist Billy Strings has been one of the most exciting up-and-comers in the bluegrass genre in recent years, making his presence on this lineup an appropriately big deal.  He wowed in his recent Chicago opening slot for Greensky and he's lined up for anohter great pairing here.
You Need To Know
Taking place in Eau Claire, Wisconsin, the festival is a four-hour drive or hour-long flight from Chicago. Sure, it's a trip, but traveling to a setting such as this for a bluegrass festival simply makes sense. Camping is available, as well as hotels with shuttle services, so fans can choose the experience they prefer. Fans can buy two-day or three-day passes for $159 or $179, respectively.
The Bottom Line
Between a gorgeous, wooded setting and a mind-blowing lineup, Blue Ox Festival is offering a Telluride style lineup for bluegrass fans, just a short distance from Chicago. From music scene veterans like Del McCoury and Sam Bush to newer talent like Horseshoes and Hand Grenades and The Lil' Smokies, the festival is everything fans of the genre could possibly want. With affordable tickets and camping options, Blue Ox feels worth the trip.
The Lineup
Thursday: Sam Bush, Horseshoes and Hand Grenades, Billy Strings, Them Coulee Boys, Brothers Comatose, The Last Revel
Friday: Greensky Bluegrass, Pert Near Sandstone, The Infamous Stringdusters, Del McCoury Band, The SteelDrivers, Mandolin Orange, Mipso, Lindsay Lou, The Kitchen Dwellers, The Tillers, Kind Country, Jack Klatt
Saturday: The Devil Makes Three, Pert Near Sandstone, Margo Price, Steep Canyon Rangers, Tyler Childers, Jeff Austin Band, Charlie Parr, Danny Barnes Trio, The Lil' Smokies, Pistol Whippin' Party Penguins, Buffalo Gospel, Chicken Wire Empire