Late Night Roundup | Robert Plant, MGMT, Margo Price & More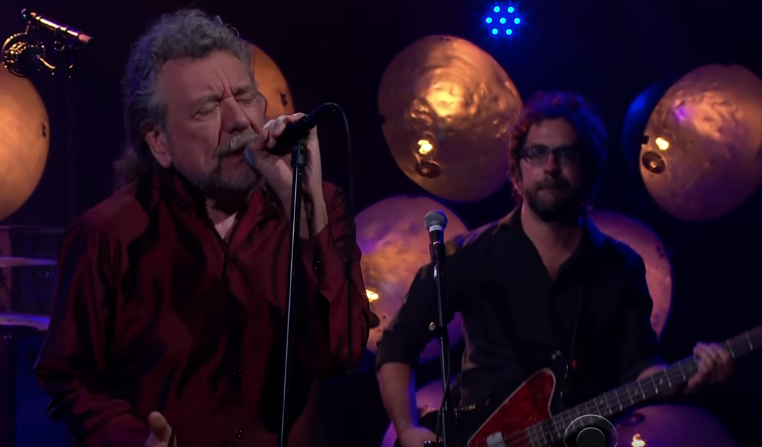 Watch some of Tomorrow's Verse's favorite artists hit the promotion, late-night television circuit.
1. Robert Plant on The Late Late Show with James Corden
Zeppelin vocalist Robert Plant stopped by Corden's show to perform "New World" off of his excellent last studio album, Carrying Fire. Corden also interview Plant, which included a hilarious story about doing karaoke in China.
2. MGMT on The Late Show with Stephen Colbert
Psych-pop duo MGMT recently released their 80s-inspired Little Dark Age and performed at Riviera. The band brought two of the new tracks to The Late Show, performing with house band Jon Batiste & Stay Human. Watch the vintage-style clips below.
3. Margo Price on Conan
Country troubadour Margo Price got political on Conan, performing her song "Pay Gap," an homage to women's often inferior position in society, with the words "INCLUSION RIDER" scribbled onto her guitar, a reference to Frances McDormand's Oscars acceptance speech last week. She also performed "Do Right By Me."
4. Kacey Musgraves on The Tonight Show Starring Jimmy Fallon
Another authentic female country singer hit late night TV this week, as Kacey Musgraves brought her new ballad, "Space Cowboy," to Fallon's show. Decided a more pop-influenced direction than her previous material, it's a gorgeous performance that leans on the strength of her vocals.
5. Albert Hammond Jr. on The Late Late Show with James Corden
Strokes guitarist Albert Hammond Jr. has a new record coming out this week, and brought a straightforward rendition of single "Set To Attack" to Corden's show, flaunting the same infectious, garage-inspired sound as his previous band.