Festival Watch | Square Roots
Festival Watch is a Tomorrow's Verse feature that breaks festival news into the facts you need to know.
By: Alex Wood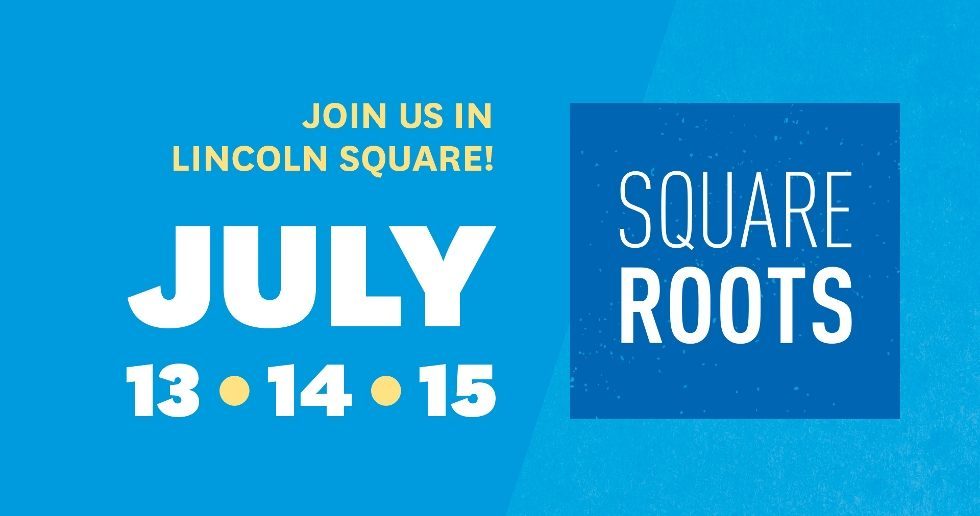 Square Roots – July 13-15 in Lincoln Square
Headliners To Watch
Pokey LaFarge – Always a favorite thanks to his energetic live performances, nostalgic yet original songwriting and overall charisma, Pokey LaFarge and his band return to the Midwest where they were raised as the perfect headliner for this folk-driven festival.
The Jayhawks – Long-running Americana pioneers The Jayhawks have earned their spot on top of this bill with over 30 years of incredible music. Though band members may change, the band has always dedicated themselves to adding a healthy splash of rock to the folk-rock and Americana genre, and Square Roots is the perfect setting to catch these legends.
The Handsome Family – Amongst the best modern folk-based acts to ever come from Chicago, The Handsome Family combined dark but clever lyrics with classic yet downbeat instrumentals. It's a sound so unique that nobody could ever imitate it without flat out copying, the husband and wife duo having remained a cult favorite for more than two decades.
The Undercards
Whitney Rose – Canadian-American country songwriter Whitney Rose finally earned the credit she deserved with last year's Rule 62, a record that blends country and rock beneath her powerful songwriting. With a stunning voice and talented band, you won't want to miss her performance at this fest.
Lowdown Brass Band – This Chicago-based ensemble combines the triumphant sound of New Orleans jazz with hip-hop, blues-rock and more for a festival-ready sound that truly stands on its own. Extremely fun and extremely talented, these songs will help get you moving during a sometimes slower festival bill.
Jonas Friddle & The Majority – Young Chicago bluegrass band Jonas Friddle & The Majority features a dense set of string players and an incredible songwriter and banjo player. Their old string sound is massive, and the songs have a timeless quality.
You Need To Know
Hosted by Old Town School Of Folk Music, this festival focuses primarily on folk, country, bluegrass and Americana acts, pulling most of the bands from Chicago and the Midwest. Featuring multiple stages and food and drink vendors, it remains one of the bigger street festivals of the summer in the city. A daily donation of $10 is requested at the gates.
The Bottom Line
Though there are many street festivals throughout the summer in the city, few are wise enough to curate a lineup of such talented acts that actually call the area their home. From the bigger names to the smallest names, every act on this list sounds worth seeing, making Square Roots an affordable opportunity to discover new, local acts while also catching longtime favorites.
Check out the full lineup below.