Alex's Top 100 Albums Of 2018
For the last decade, I've compiled a list of my favorite studio albums at the end of each year. It gives me a reason to go back and listen to everything again, and lays out a sort of pattern that helps me comprehend the year in music on some larger scale.
2018 was an interesting year, one where a lot of the big names I can usually count on disappointed (Jack White, Jim James, Dave Matthews Band, Arctic Monkeys) while smaller up-and-comers took over the top of my list (U.S. Girls, Superorganism, Rolling Blackouts Coastal Fever, Post Animal). Female-fronted bands seem more prominent than ever at the top of the list, with four in my top 10 and around 35 in the top 100. 
It was another solid year for music, so here's one last look back into the year of 2018 before moving onto the next. 
-Alex Wood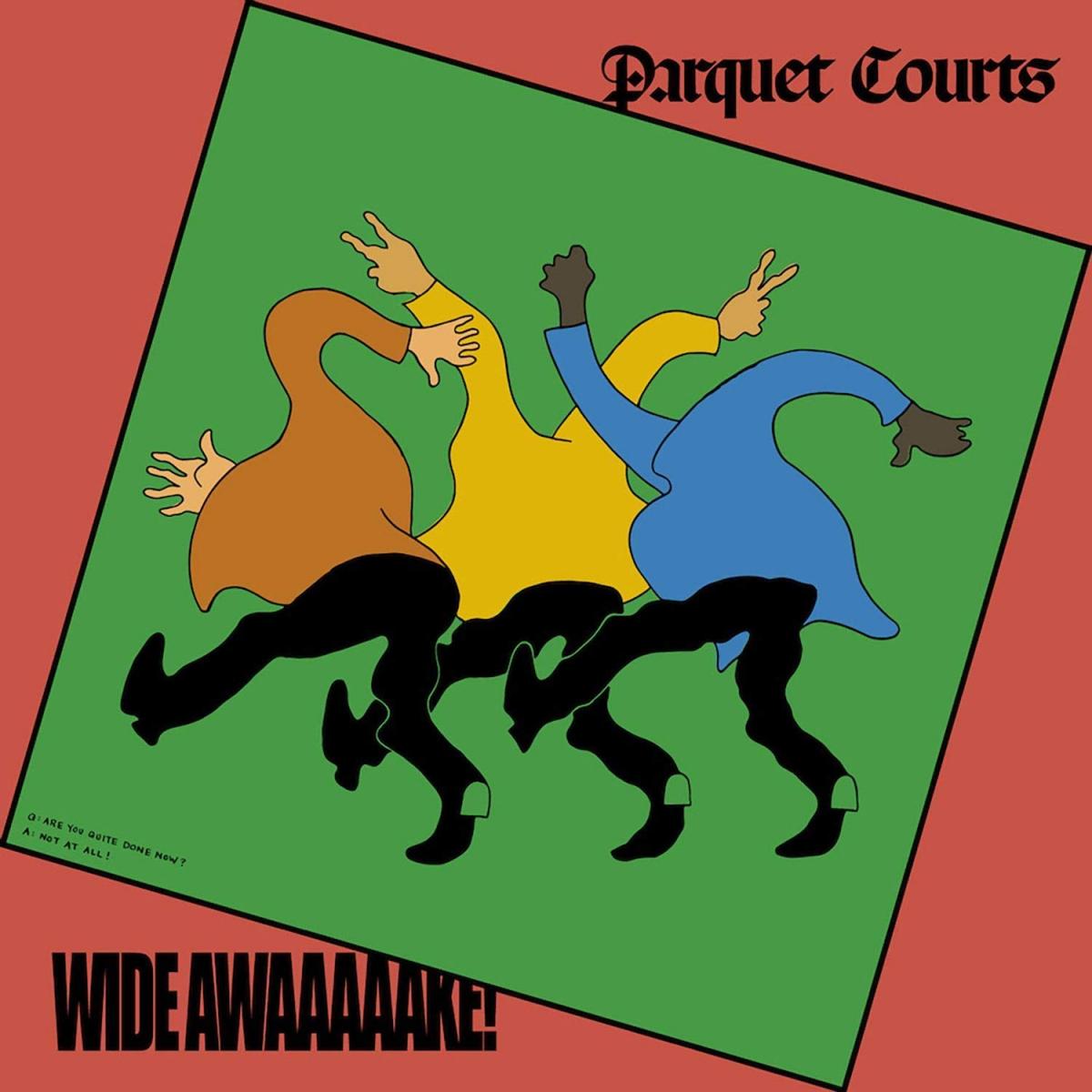 1. Parquet Courts - Wide Awake!
Parquet Courts has a sound that does their New York City heritage justice. The four-piece cranks out clean, post-punk tracks that mirror the late 70s CBGB scene, perhaps more clearly than ever on Wide Awake. While the band has honed their signature sound, defined largely by vocalists Andrew Savage and Austin Brown's distinctive drawls, bassist Sean Yeaton steps in more than ever on the album, adding a funk element that never existed prior. Combined with Danger Mouse's clean and effective production and an increased use of keyboards, synthesizers and auxiliary percussion, Wide Awake is a huge step forward stylistically for the band.
Alongside the musical shift comes a lyrical maturity, the band tackling politics in a dry but clever way that not only elevates the band's work, but fits historically alongside the punk and art-rock traditions from which the songs find influence. Throughout the record, the band touches on gentrification, gun violence, television, wastefulness, protests, white privilege, governmental indifference and so much more, packaging the modern age of political division and technological dependence into a surprisingly lucid, coherent whole. 
With Wide Awake, Parquet Courts created an exhilarating and inspired album that feels as modern as it is does derivative, and just might have made an instant classic.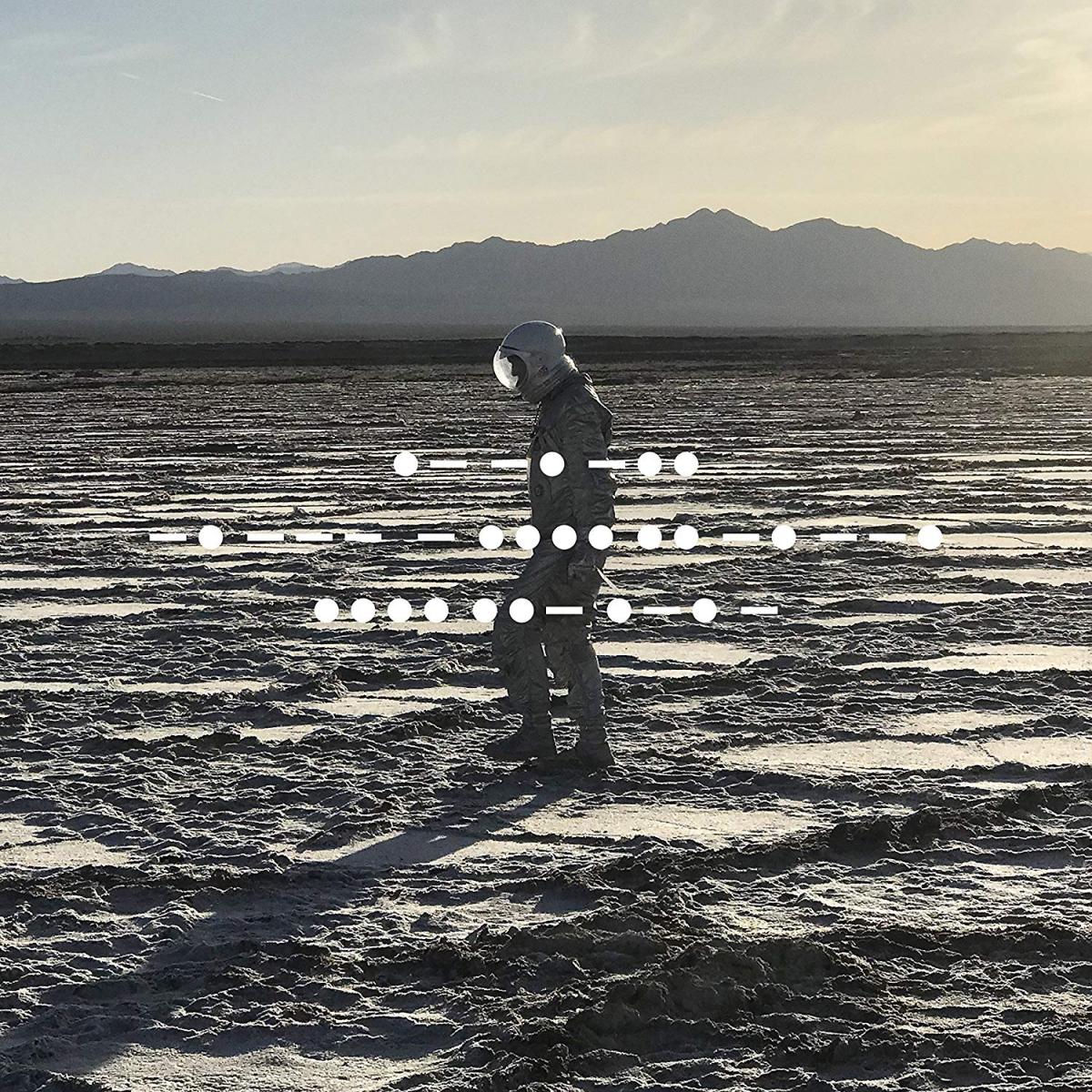 2. Spiritualized - And Nothing Hurt 
There are two primary aspects of Jason Pierce's recordings as Spiritualized that have defined the band over the last 18 years. First, the absolutely massive, grandiose sound of the music, combining swirling orchestras, bright horns, choir vocals and rock instrumentation to create songs that feel impossibly large. Second, there's the profound lyrical content, Pierce possessing an uncanny ability to write about life, death, pain, and, on his most recent album more than ever, love, in a way that few others ever have. 
Spiritualized's eighth record, And Nothing Hurt, stands apart from much of the artist's past work due to its shining optimism. Gone is the depression and drug dependency found in his 90s masterpiece Ladies And Gentlemen. Gone is the weight of his near-death bout with liver disease heard on 2012's Sweet Heart Sweet Light. Instead, the album opens with a gorgeous love song, Pierce singing about blowing kisses, and follows with a statement of fidelity toward a lover. As a longtime fan, this is a jarring transition, yet it works. 
Though Pierce appears to have matured in adulthood, his knack for lush, pillowy arrangements remains. Horns piled on strings, organs and pianos, layers upon layers of distorted and clean guitar riffs and a drummer that never breaks for a second - it's controlled chaos, and it's absolutely fantastic. For the eighth time, Spiritualized has created something that feels as big as life itself.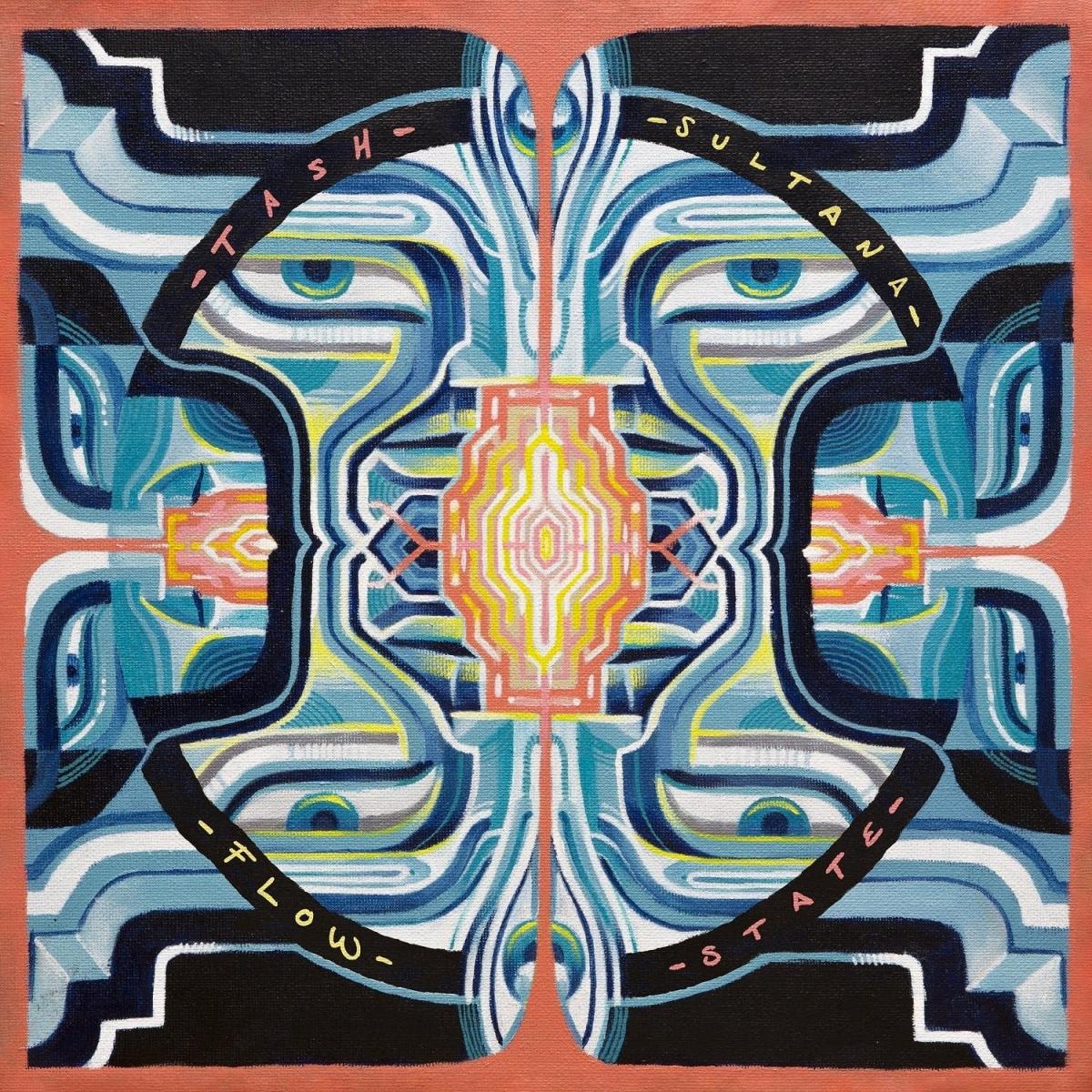 3. Tash Sultana - Flow State
At age 23, Australian songwriter Tash Sultana has already established herself as one of the most unique acts in the popular music scene. Flow State, Sultana's first full-length record, follows two EPs that helped her gain a serious fanbase. Not only did Sultana write and produce the songs on the album, but she performed every instrument, an impressive feat for an album this ambitious. Live, she performs alone, using loops to build the dense compositions. 
So let's get to the music. 
Sultana's sound is impossible to tie down to a single, short descriptor, and is all the better for it. There are the catchy choruses that resemble modern pop artists. There are the massive psychedelic guitar freakouts that range from My Morning Jacket to Jimi Hendrix. There are Neo-reggae grooves reinforcing laid-back vibes. There's alternative, indie, folk, bubblegum pop, R&B, hints of hip-hop and flamenco, dense and trippy instrumentals. Her voice can range from sweet and delicate to an abrasive scream. The sheer range of these songs and this performer is incredible. I couldn't imagine a stronger, more confident debut from a young artist, and can't wait to see where Tash Sultana goes next.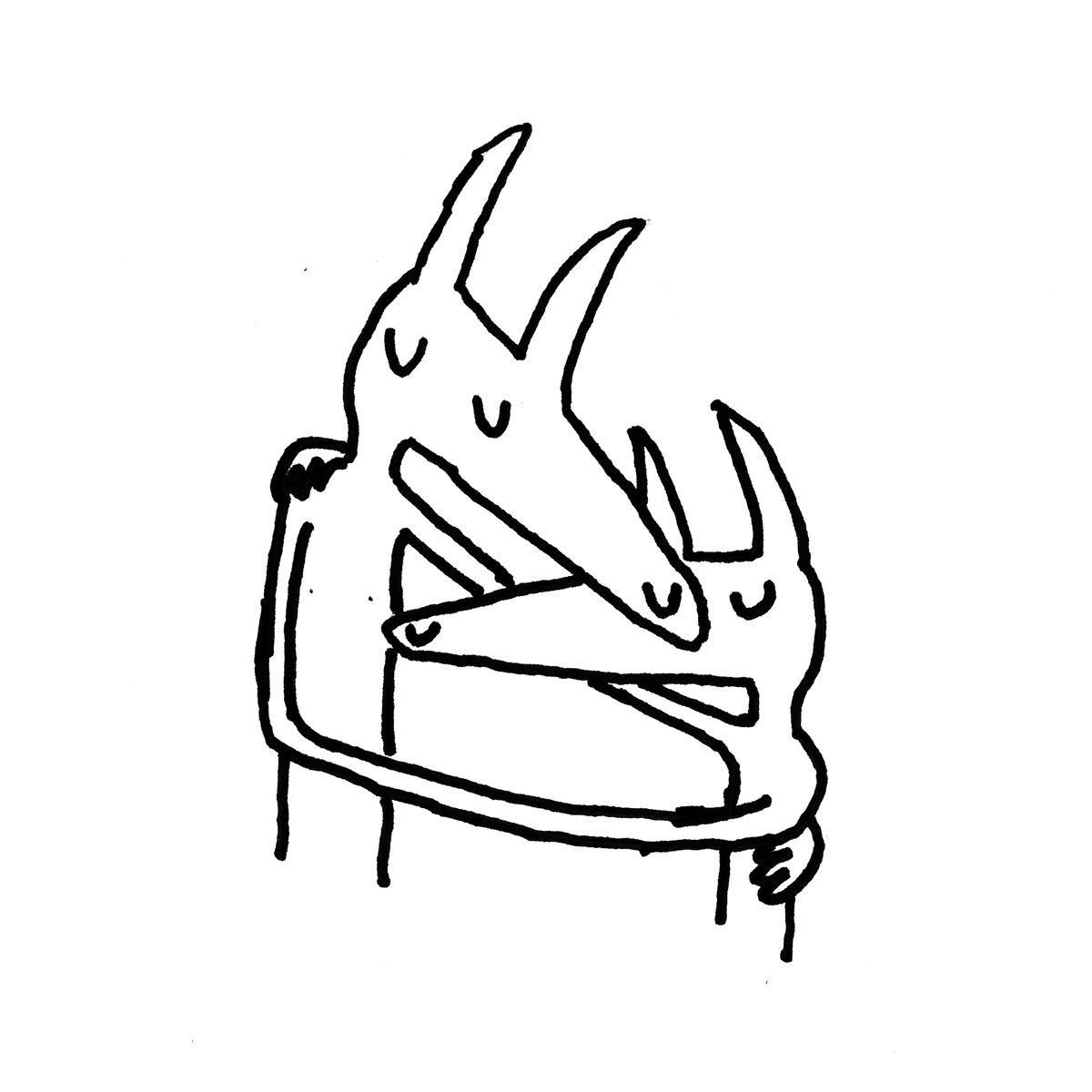 4. Car Seat Headrest - Twin Fantasy (Face to Face)
Leave it to Will Toledo to blow you away with the unexpected. When the songwriter behind Car Seat Headrest announced he would re-record Twin Fantasy, an album initially recorded in 2011 when Toledo was 19, it was easy for fans to be skeptical. 2016's Teens of Denial was my favorite record of the year, and I was eagerly anticipating a follow-up. Yet the new recording stands as a legitimate follow-up, cleaning up what was once a lo-fi, demo-sounding home recording using his talented touring band and giving it the same massive rock sound as Teens of Denial. The new recording not only helped the music reach new heights, but allows listeners to focus on the lyrics, which contain all the wit, cynicism, angst and blunt emotions that one could ask from Toledo. At 19, Toledo was apparently one of the best songwriters around, and this hasn't changed with time.
There's the slow burning, build-and-release techniques of the 13-minute "Beach Life-in-Death" followed by the short-but-affecting "Stop Smoking (We Love You)." The jarring switch from clean acoustic guitars to muddy distortion on "Sober To Death." The unexpected spoken word passage of "Nervous Young Inhumans." The straightforward rock 'n roll of "Cute Thing" serving as a sort of release. The repeated theme of smoking in "High To Death." All of this leading to the epic, 16-minute "Famous Prophets," a song that could practically be considered an experimental suite. There are more ideas packed into these 10 songs than most bands could deliver in a lengthy career. 
Every song has lyrical passages I could type here to demonstrate Toledo's unique expertise, but you're better off discovering it for yourself. Twin Fantasy is, quite literally, unbelievable.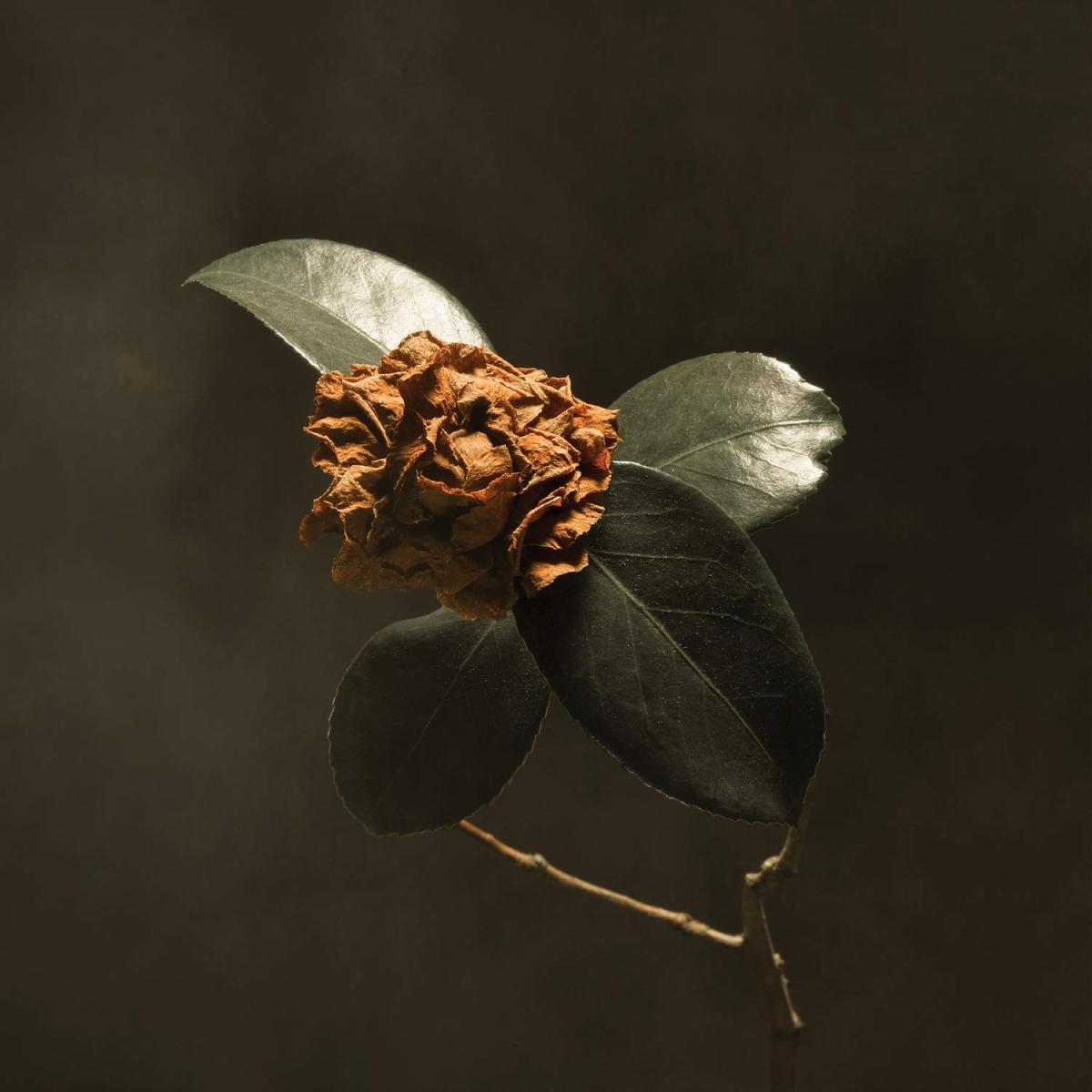 5. St. Paul & The Broken Bones - Sick Young Camillia
When Alabama soul outfit St. Paul & The Broken Bones released their debut record, Half the City, in 2014, I immediately fell in love with their retro, Stax-inspired soul sound. Part of me, however, wondered whether the band had pigeon-holed themselves into something a little too specific and nostalgic. Where could they go from here? Can the band grow without simply emulating others' style?
Enter Sick Young Camilia, where the eight-piece band reaches maturity four years later. Though all of the familiar pieces are still in place - Paul Janeway's passionate falsetto vocal capabilities, a bright horn section, tight rhythm section and dirty organs - they add up to a different whole. Leaning heavily on funk, disco and classic rock influences, the band manages to leave the early Stax Records comparisons behind and step into a style of their own. String sections add a new depth, while the band begins playing with samples and electronics as well. Janeway steps back more often to let the band jam, giving a psychedelic dimension to soulful tracks like "NASA." Yet Janeway's vocals remain essential, giving songs like radio single "Apollo" an infectious edge. Interludes containing Janeway's grandfather speaking about weather and family give the record a more personal feel, while hip-hop producer Jack Splash ensures the tracks remain modern in sound.
This is what great funk and soul should sound like in 2018.
6. Kamasi Washington - Heaven and Earth
Saxophonist, bandleader and composer Kamasi Washington has become a hero of sorts in the music scene, and for good reason. Washington's band are some of the most talented technical players out there, and when combined with his otherworldly compositions, a sort of magic seems to happen both on stage and on record. Heaven and Earth is a sprawling double album clocking in at over two hours. The "Earth" portion is supposed to represent the world Washington sees outwardly, while "Heaven" is a more inward, personal vision for the bandleader. Regardless of concept, the music is simply transcendental.
From the first moments of the record, auxiliary percussion instruments add to Afro-Latin rhythms, while choir vocals. lead singers and spoken word samples combine to offer a political message. This turns into a keyboard-driven jazz-fusion sound, splashy, active drums matching the energy as piano and bass cover the complex key changes. Other moments capture a more traditional hard-bop style. There are spacey, trippy jams. Some moments sound classic. Some sound modern. The whole thing feels timeless. 
The sheer talent and ambition of this record remains unparalleled this year, making Heaven and Earth an album you have to hear to believe.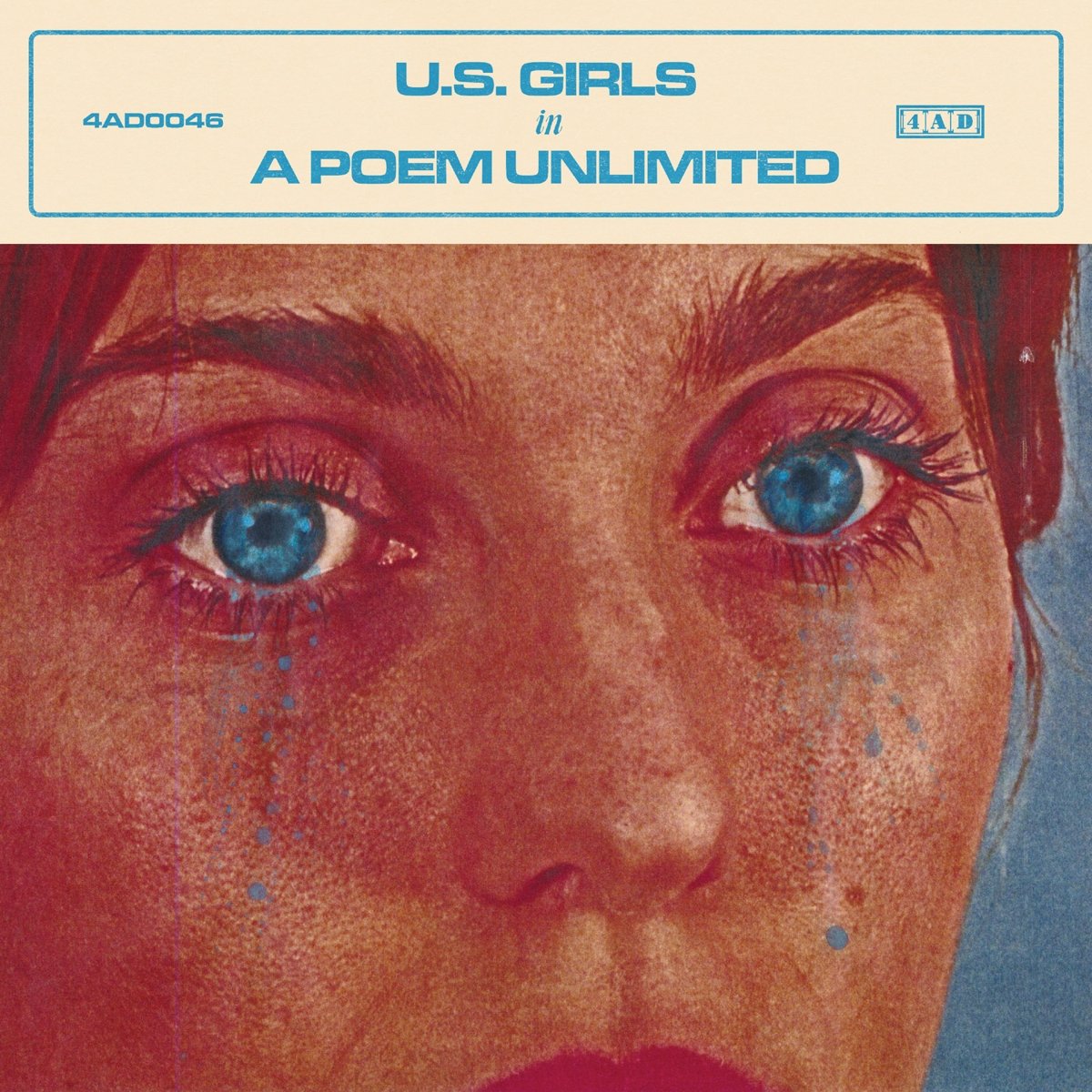 7. U.S. Girls - In A Poem Unlimited
Canadian producer and songwriter Meghan Remy has been releasing music as U.S. Girls for a decade now, but with In A Poem Unlimited she truly hit her stride. Utilizing members of the Toronto funk and jazz scene to co-write the songs and perform alongside her, the record spans a wide range of styles, ranging from New Wave to pop to disco to trip-hop to glam rock, yet retains an impressive cohesiveness. Instruments come and go in jarring yet fitting ways, horns bluntly jumping into arrangements or distorted guitars stabbing suddenly through the composition. Remy's vocal delivery sits somewhere between Jenny Lewis and Debbie Harry, but manages to fit with the shifting styles present on the record. Lyrically, Remy expresses frustration with gender disparities, taking a distinctly female stance in her storytelling.
The amount that In A Poem Unlimited packs into a digestible 40 minutes is incredible, with the quality of the songwriting and compositions really sealing the deal here.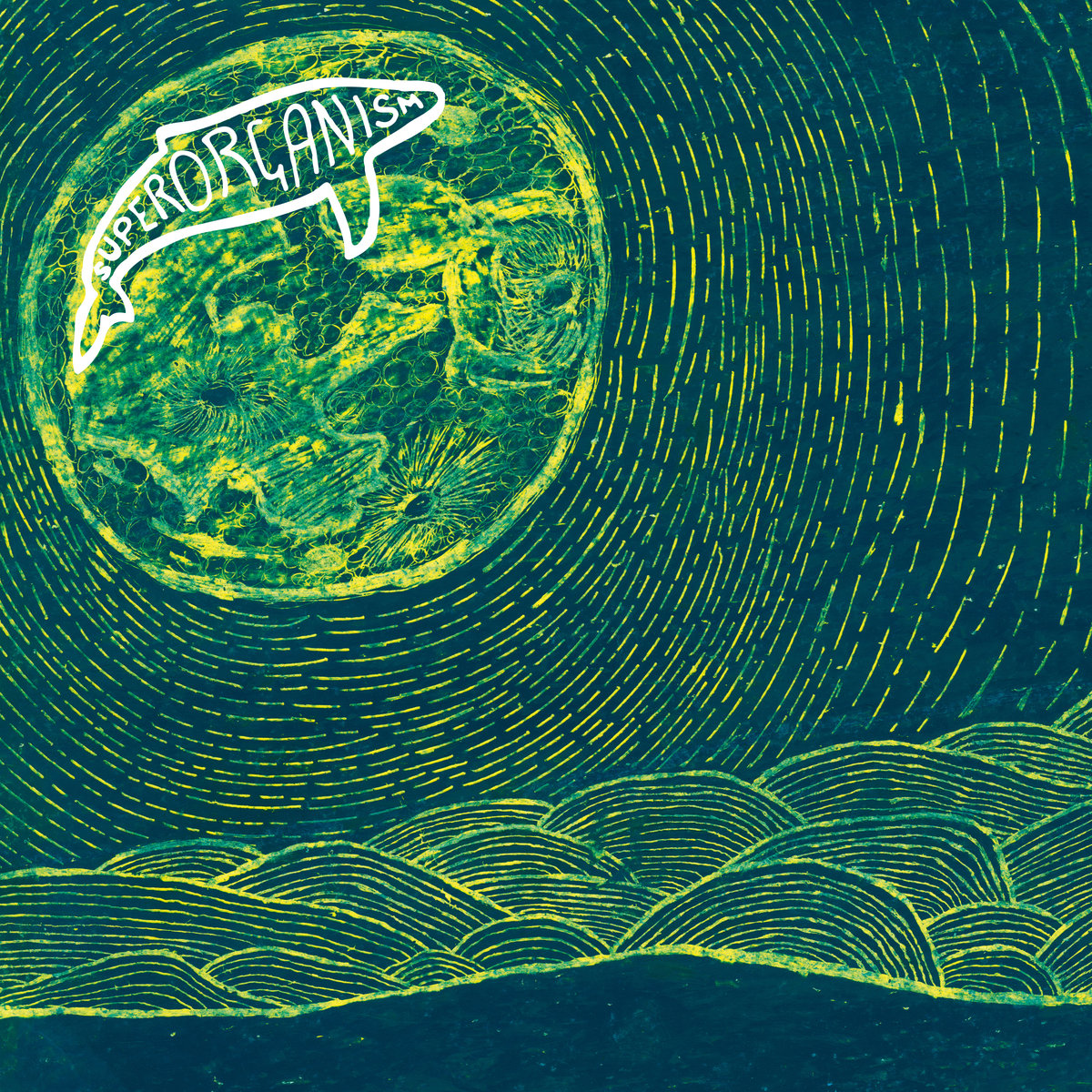 8. Superorganism - Superorganism
An eight-piece pop collective formed in London in 2017, Superorganism wasn't even on my radar until their self-titled debut dropped. Needless to say, I didn't foresee them landing in my top 10 records from the year.
From the first moments of playing Superorganism, I was hooked. Opener "It's All Good" eases you in, with synthesizers slowing building a groove over a simple beat, soon guitar adds textures and Orono Noguchi's hypnotic vocals come in. The music remains simple until the chorus comes, sounding so massive you expect the whole song to simply cave in on itself. The song plays as an introduction for the rest of the record, which sounds like an experiment in indie-pop and electronic music. The record is packed to the brim with hooks, the songs so catchy that they feel familiar the first time you hear them. They jump between lackadaisical indie rock and gigantic pop anthems without notice, which only improves the album's pacing.
For a debut record, Superorganism created a sound truly their own, and one of the best pop records I've heard in years.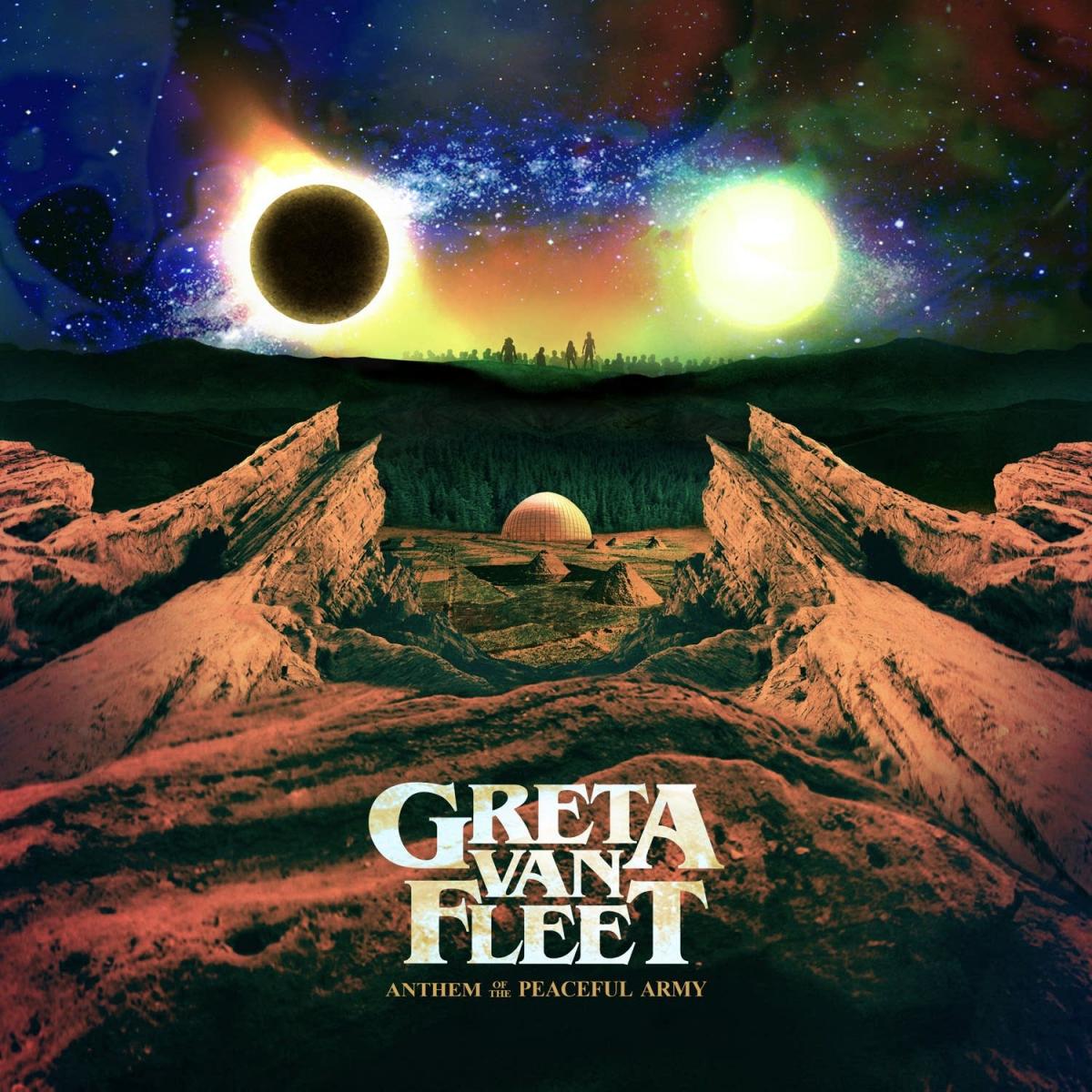 9. Greta Van Fleet - Anthem of the Peaceful Army
Does Greta Van Fleet sound like Led Zeppelin? Yes. Does this matter? Not really.
Pitchfork wrote a scathing review of this album, giving it a 1.6 out of 10 in a review that hardly even mentioned how the record sounded. The band's publicist responded to the review, essentially thanking the online publication for a review that would surely lead more people to her band's new record. This is a perfect example of what this band is actually about. But in truth, reviewers and fans alike are getting too caught up in the band's image and musical comparisons, and missing the point. Put simply, these guys rock.
Consisting of three brothers and a drummer, all from Michigan, each band member falls between the age of 19 and 22 years old. Vocalist Josh Kiszka has an impeccable vocal range that can come off as a controlled scream or a falsetto croon. Guitarist Jake Kiszka handles classic rock riffs like an expert, with blistering lead solos to layer over the countless riffs he fits into each tune. Bassist Sam Kizka has a knack for matching the other players' energy, never settling for simplicity, which is all you could want from a bassist in a band like this. Drummer Danny Wagner holds down the kit in a way that proves capable but never intrusive. The sheer energy these four kids can muster is unbelievable, with one mind-blowing, inspired riff giving way to the next. Yet they aren't a one trick pony. Listen to how the heavy, hard classic rock of "Lover, Leaver" gives way to the delicate, acoustic sing-along of "You're The One." Both are simply tremendous.
Though Anthem of the Peaceful Army doesn't begin to live up to the band's renowned live show, it still stands as an easy choice for a favorite straightforward rock 'n roll record from the year. If you don't think this rocks, you simply aren't listening.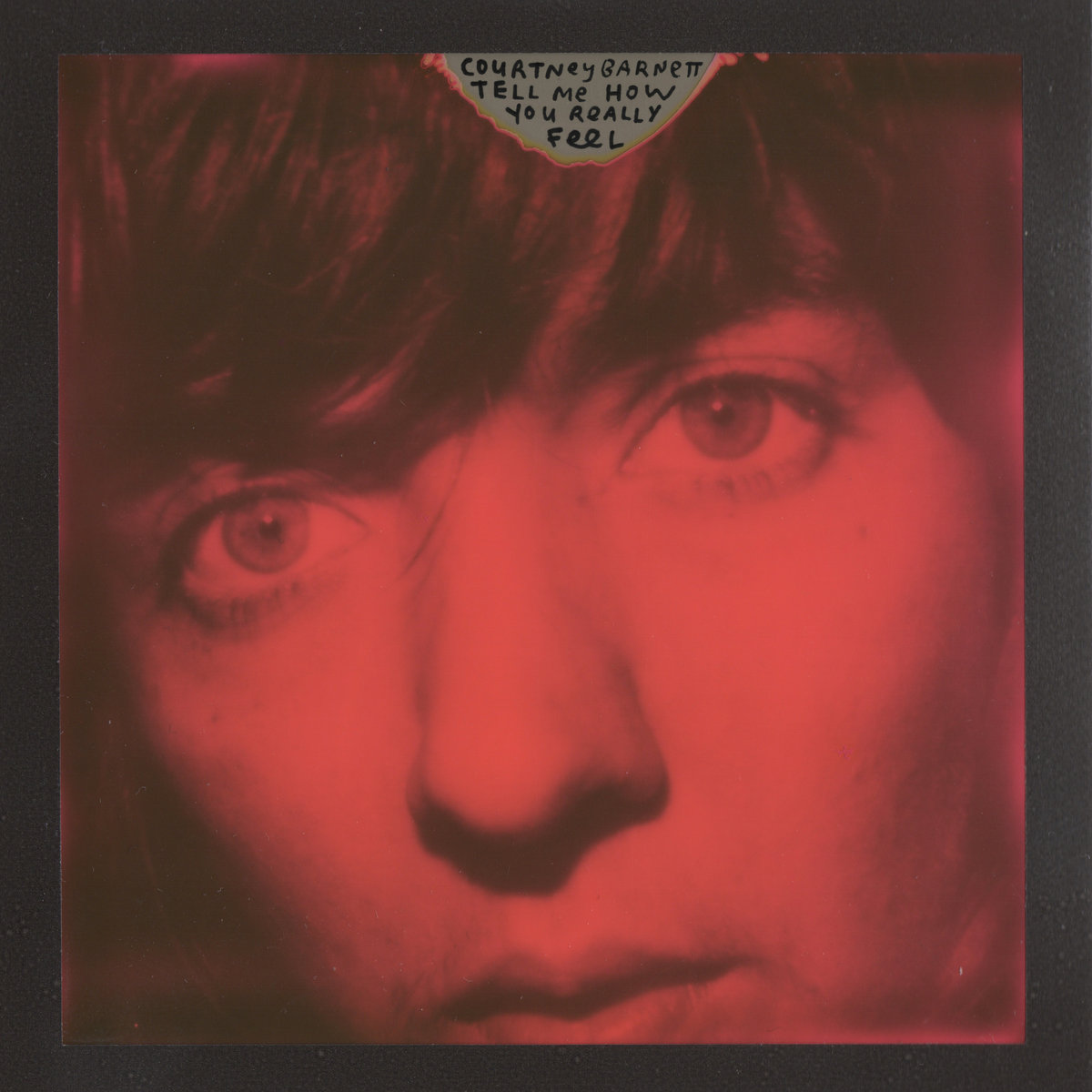 10. Courtney Barnett - Tell Me How You Really Feel
Australian songwriter Courtney Barnett gained a quick following thanks to the witty songwriting and aggressive, garage-rock styles of her debut albums and initial EPs. One of the most impressive aspects of Tell Me How You Really Feel, her sophomore release, is how different it sounds than those. 
The new record feels considerably more introspective, the songs written about Barnett's own growing fame and less about the world around her. The music matches this by taking the aggression down a notch, but does so without losing any of the energy. The band still jams in a very organic and hard-hitting way, and the lyrics are still absurdly clever, though more subtly. Guitars use more effects, and piano even seeps into a few songs. In the end, Barnett's writing still shines, only made better by a talented band opting to continue new musical directions.
11. Rolling Blackouts Coastal Fever - Hope Downs
12. Brandi Carlile - By The Way, I Forgive You
13. Post Animal - When I Think Of You In A Castle
14. M. Ward - What A Wonderful Industry
15. Ty Segall - Freedom's Goblin
16. Ryley Walker - The Lillywhite Sessions
17. Anderson East - Encore
18. Father John Misty - God's Favorite Customer
19. Rayland Baxter - Wide Awake
20. John Medeski - Mad Skillet
21. King Tuff - The Other
22. Bat Fangs - Bat Fangs
23. White Denim - Performance
24. Nathaniel Rateliff & The Night Sweats - Tearing At The Seams
25. La Luz - Floating Features
26. Shannon & The Clams - Onion
27. Khruangbin - Con Todo El Mundo
28. Wild Pink - Yolk In The Fur
29. Iceage - Beyondless
30. David Byrne - American Utopia
31. Kurt Vile - Bottle It In
32. Black Rebel Motorcycle Club - Wrong Creatures
33. Ryley Walker - Deafman Glance
34. Swamp Dogg - Love, Loss and Auto-Tune
35. The Wood Brothers - One Drop Of Truth
36. Phosphorescent - C'est La Vie
37. NoName - Room 25
38. Grapetooth - Grapetooth
39. Jonathan Wilson - Rare Birds 
40. Soccer Mommy - Clean
41. St. Vincent - MassEducation
42. The Record Company - All Of This Life
43. Leon Bridges - Good Thing
44. Melody's Echo Chamber - Bon Voyage
45. Wooden Shjips - V
46. Erika Wennerstrom - Sweet Unknown
47. MGMT - Little Dark Age
48. Flasher - Constant Image
49. The Smashing Pumpkins - Shiny And Oh So Bright, Vol. 1
50. Broncho - Bad Behavior
51. Neko Case - Hell-On
52. Beach House - 7
53. Shy Boys - Bell House
54. Dirty Projectors - Lamp Lit Prose
55. Death Cab For Cutie - Thank You For Today
56. J Mascis - Elastic Days
57. Elle King - Shake Your Spirit
58. Kikagaku Moyo - Masana Temples
59. Carl Broemel - Wished Out
60. The Decemberists - I'll Be Your Girl
61. Thin Lips - Chosen Family
62. Strand Of Oaks - Harder Love
63. IDLES - Joy as An Act of Resistance 
64. The Go! Team - SEMICIRCLE
65. Cat Power - Wanderer
66. Jeff Tweedy - WARM
67. Big Red Machine - Big Red Machine
68. Pusha T - DAYTONA
69. Georgia Anne Muldrow - Overload
70. Oh Sees - Smote Reverser
71. The Marcus King Band - Carolina Confessions
72. Charles Bradley - Black Velvet
73. Del McCoury - Del McCoury Still Sings Bluegrass
74. Lucero - Among The Ghosts
75. Stephen Malkmus & The Jicks - Sparkle Hard
76. Loretta Lynn - Wouldn't It Be Great
77. The Vaccines - Combat Sports
78. The Essex Green - Hardly Electronic
79. Richard Swift - The Hex
80. Florence + The Machine - High As Hope
81. Trampled By Turtles - Life is Good on the Road
82. First Aid Kit - Ruins
83. Interpol - Marauder
84. Janelle Monae - Dirty Computer
85. Muse - Simulation Theory
86. Elvis Costello & The Imposters - Look Now
87. Murder By Death - The Other Shore
88. Gorillaz - The Now Now
89. Belle & Sebastian - How To Solve Our Human Problems, Pt. 1-3
90. Screaming Females - All At Once
91. Low Cut Connie - Dirty Pictures (Part 2)
92. Speedy Ortiz- Twerp Verse
93. Umphrey's McGee - It's Not Us
94. The Sheepdogs - Changing Colours
95. Snail Mail - Lush
96. Nap Eyes - I'm Bad Now
96. GoGo Penguin - A Humdrum Star
97. Jim James - Uniform Distortion
98. The Dean Ween Group - Rock2
99. Earl Sweatshirt - Some Rap Songs
100. Drug Church - Cheer
Honorable Mentions:
101. Brian Fallon - Sleepwalkers
102. Caroline Rose - LONER
103. Suede - The Blue Hour
104. Daniel Romano - Nerveless
105. LUMP - LUMP
106. Frankie Cosmos - Vessel
107. Sunflower Bean - Twentytwo in Blue
108. Shame - Songs Of Praise
109. Lake Street Dive - Free Yourself Up
110. Joshua Redman - Still Dreaming
111. Starchild & The New Romantic - Language
112. Damien Jurado - The Horizon Just Laughed
113. Saba - CARE FOR ME
114. The Breeders - All Nerve
115. Dave Matthews Band - Come Tomorrow
116. Van William - Countries
117. Calexico - The Thread That Keeps Us
118. Ray LaMontagne - Part Of The Light
119. Moon Taxi - Let The Record Play
120. The Sea and Cake - Any Day
121. Lucius - Nudes
122. Amen Dunes - Freedom
123. The Longshot - Love Is For Losers
124. The California Honeydrops - Call It Home Vol. 1 & 2
125. Sleep - The Sciences
126. Dungen & Woods - Myths 003
127. Black Milk - Fever
128. Guided By Voices - Space Gun
129. The Devil Makes Three - Chains Are Broken
130. Paul Simon - In The Blue Light
131. Jack White - Boarding House Reach
132. Preoccupations - New Material
133. Mason Jennings - Songs From When We Met
134. Hop Along - Bark Your Head Off, Dog
135. Arctic Monkeys - Tranquility Hotel
136. Richard In Your Mind - Super Love Brain
137. The Good, The Bad, The Queen - Merrie Land
138. Mutual Benefit - Thunder Follows The Light
139. Van Morrison - The Prophet Speaks
140. Paul Kelly - Nature
141. Johnny Marr - Call The Comet
142. Tunng - Songs You Make At Night
143. Medeski, Martin & Wood - Omnisphere
144. Ben Harper & Charlie Musselwhite - No Mercy In This Land
145. Holly Golightly - Do The Get Along…
146. Titus Andronicus - A Productive Cough
147. The Coral - Move Through The Dawn
148. Blackberry Smoke - Find A Light
149. Moby - Everything Was Beautiful, And Nothing Hurt
150. T. Hardy Morris - Dude, The Obscure