More Than Just Jam: Reflecting on Summer Camp with Aqueous
By: Nick Draper | Photos: Tara Gracer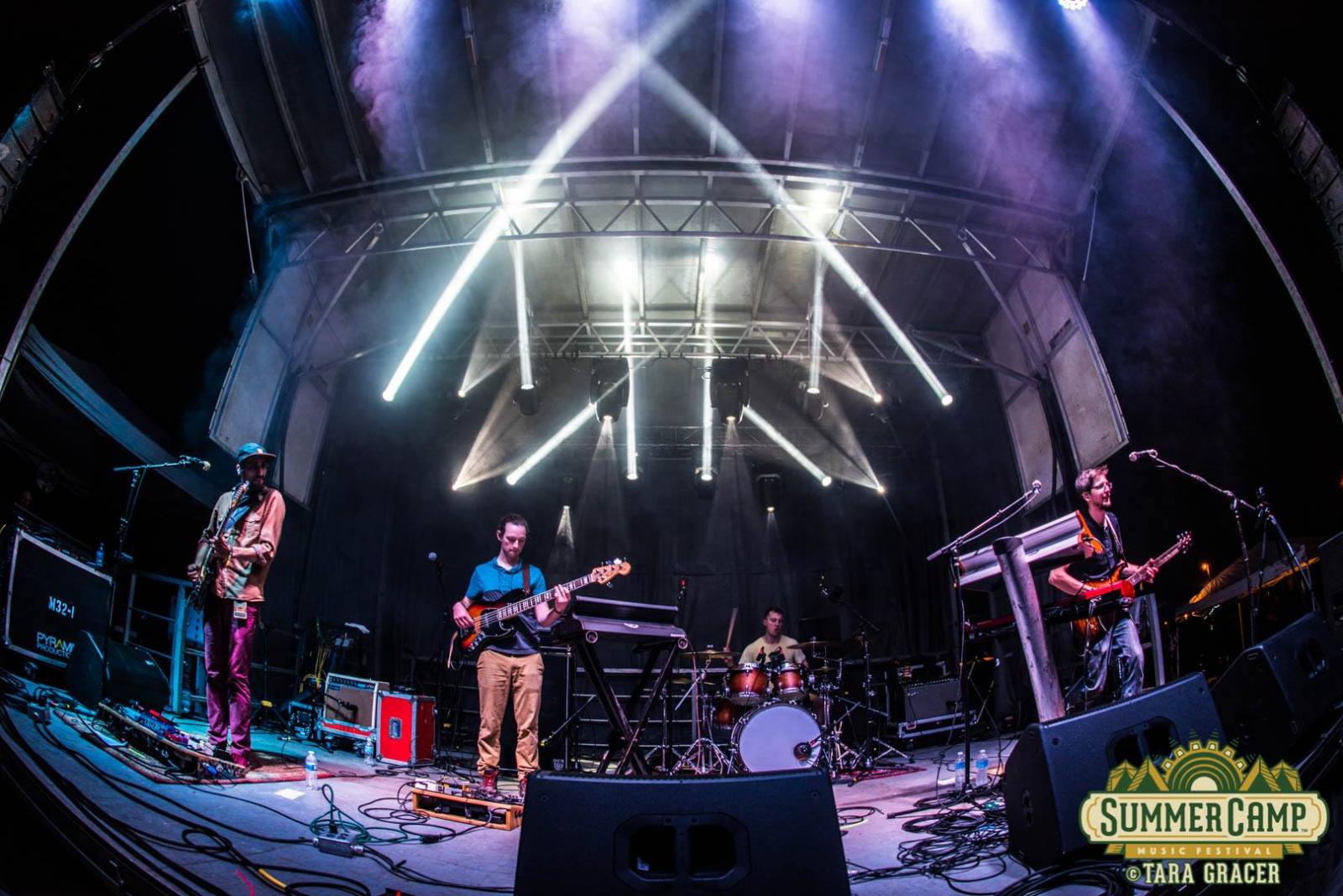 For their fifth year at Summer Camp Music Festival, the New York based jamband Aqueous offered some of the best sets of the whole program. I sat down with Mike Gantzer, guitarist and vocalist, to hear his reflections on what it is that made their Summer Camp sets so great.
It was obvious that the band was in high spirits, particularly excited about their recent release of their new album Elements Pt. I -- it was an energy that they brought to the stage.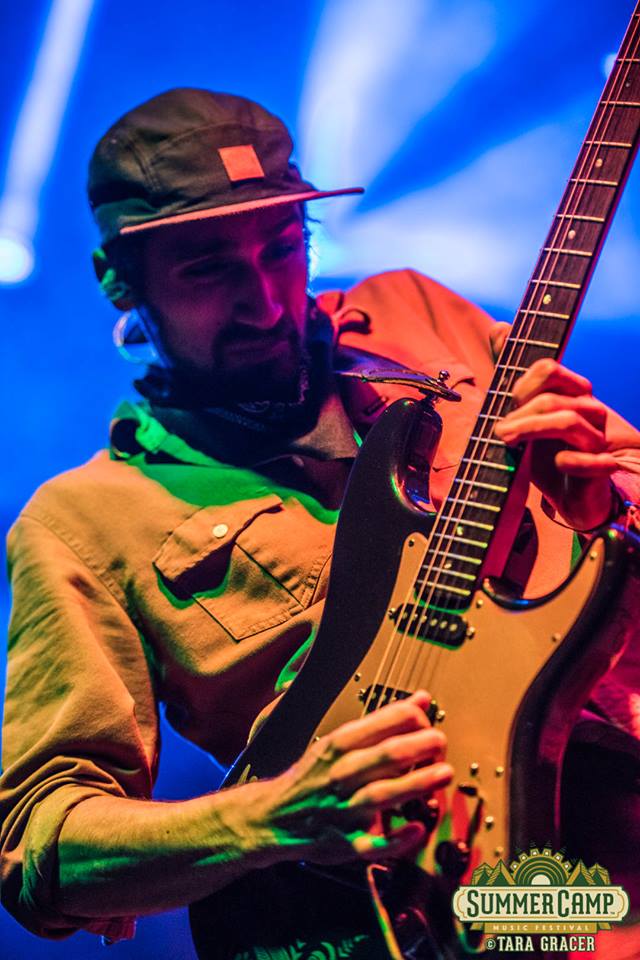 Gantzer told me that they knew it was going to be a good Summer Camp from the moment they stepped through the gates.
"The first five minutes here we got to meet Carl from Shameless, I knew that was a good omen," Gantzer said. "It's proved to be true, the weekend has been fucking awesome. Inarguably our best Summer Camp ever."
Their Thursday set featured a special appearance by moe. drummer Vinnie Amico and Umphrey's McGee keyboardist Joel Cummins, who sat in on "Kid Charlemagne," "Triangle" and "Strange Times."
Gantzer indicated that every opportunity the band gets to work with Umphrey's McGee, they are inspired and get a better ideas for  the direction they'd like to take Aqueous in.
"Our paths are starting to cross more often and (we're getting) opportunities to be around them or be backstage and ultimately learn from them.  They're such a great operation. How clean and smart and how every aspect of their band is done so well," he said. "Their musicianship is through the roof. For us to get to know them and find out that they're very sweet, kind, humble people, it's very inspiring."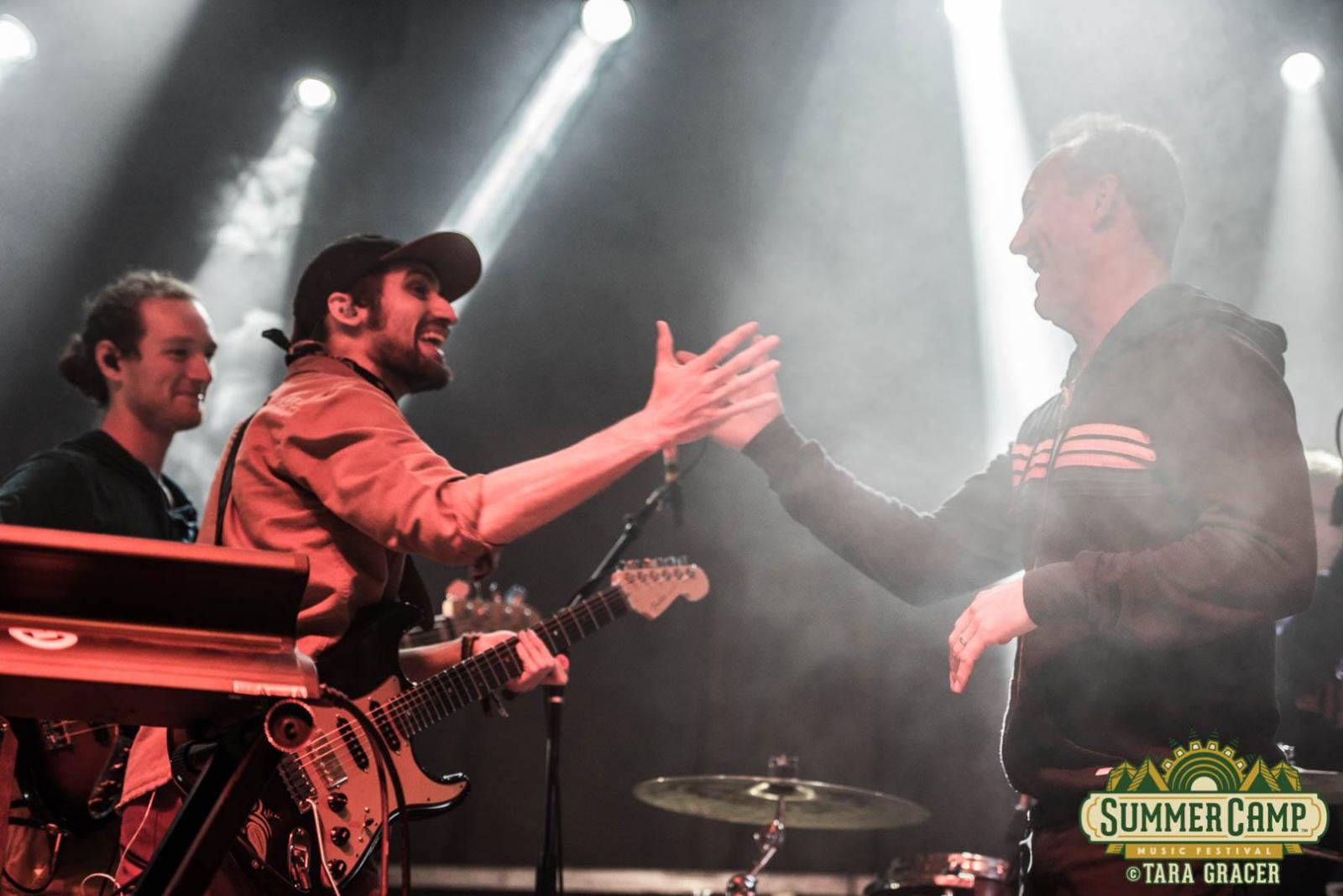 Gantzer's late-night set with Kris Myers and Ryan Stasik of Umphreys, covering Green Day's Dookie and other 80's and 90's punk and rock hits, was a special treat.
Each cover had incredible sound and the energy was intense, to the point where Myers broke through at least two drum heads.
Gantzer revealed that the Green Day project came together quickly but proved to be an absolute blast.
"We only had two rehearsals. Aqueous supported them last week in Baltimore and so we met there early and I rehearsed on site there that day. Then we rehearsed yesterday before the set."
"It was high energy and that's the vibe for that music. I think we were trying to have as much fun as we could. It's nostalgia, when I was twelve or thirteen I know that's what I was listening to a ton of. When that project came up I was super psyched. In the jam scene it's not totally relevant, punk or ska or any of that stuff, but I have a very soft spot in my heart for all that."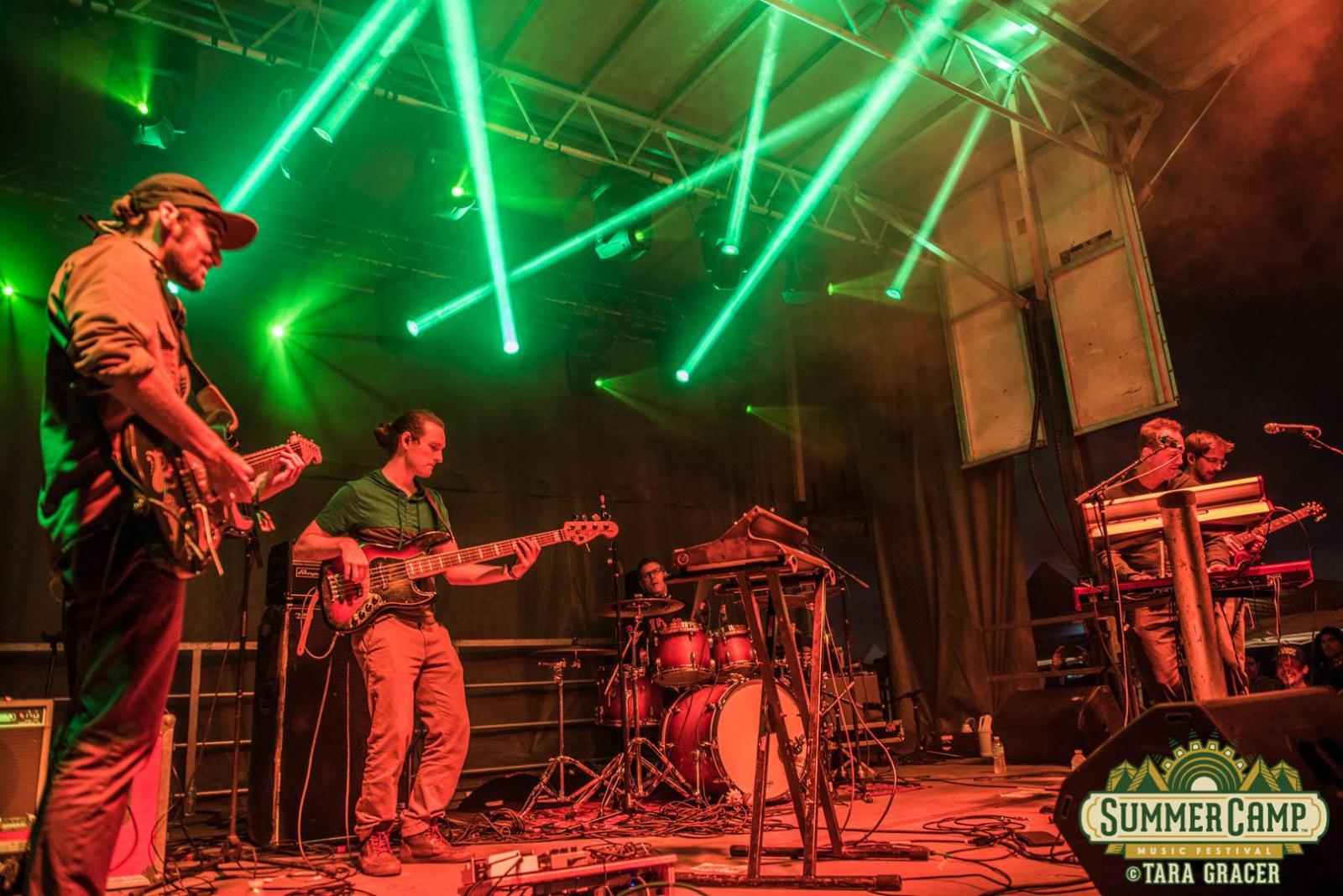 With the jam scene saturated with some incredibly talented bands, it can be tough for those trying to establish themselves to get a leg up. In Aqueous' case, the band said that they try to keep their songs fresh and unique, bringing multiple styles into their jams.
"We try not to do too much of one thing," Gantzer said. "With us being so open to our influences and how they can fit into our music, I think that gives us a slightly different sound than if we were only listening to jam band music. In all fairness, that was part of our roots too. When we were 16, 17 we were listening to Phish, moe., Umphrey's. But as we got older, ten years later our music is totally different from what we started as. I think that's a good thing. I think it's developed and I think some of that outside inspiration have helped."
"Ultimately I think we've just become better songwriters as we've gone along. In the jam scene, the live shows and the improv is the point, but we also try to take as much care as we can in crafting songs that people like. That's an important part for us, to not just try and get good at jamming but to become better musicians and songwriters as well."