Album Reviews | April 2015 Releases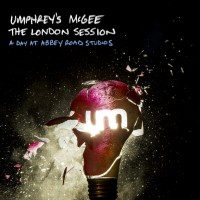 Umphrey's McGee- The London Session [4/7]
Recorded in a single day at the famed Abbey Road Studio 2, The London Session finds Umphrey's in top form. Perhaps it was due to the historic space or the pressure of time constraints, but the songs on The London Session are Umphrey's best studio tracks in years, the record combining new songs with live staples and a Beatles cover. The performances are tight and the production is clean but unobtrusive, creating a tone that simply sounds like UM jamming. The London Session breathes new life into a studio discography that was growing stale and is a victorious outcome for a mere 12 hours in the studio.
Bop English- Constant Bop [4/7]
White Denim's James Petralli has occasionally recorded under the moniker Bop English for years, yet Constant Bop is the first real album to emerge from the solo side-project. With his primary band seemingly on hiatus, Petralli dishes out a stellar set of songs on this record, each displaying his unique vocal delivery and verbose songwriting. While the album lacks the endless guitar riffs of White Denim, it features a freedom that allows Petralli to stretch out and pursue more creative directions. Combining psych-rock with indie, folk and pop, Constant Bop features a great set of songs that flaunt all of Petralli's songwriting strengths.
Pokey LaFarge- Something In The Water [4/7]
Pokey LaFarge may have perfected his ragtime-inspired sound with Something In The Water. The album has a decidedly larger sound than his previous work, featuring a full-band sound with drums, horns, guitar solos and more. Despite the larger number of instruments, the songwriting remains just as infectious as ever, with Pokey's delivery remaining the focus of each composition. Though consistent as a whole, the album explores a variety of different styles, from slower ballads to ragtime hoedowns to New Orleans swing, making for an interesting and rewarding listen from start to finish.
Brian Wilson- No Pier Pressure [4/7]
For his eleventh studio album, Beach Boys singer Brian Wilson enlisted the help of contemporary musicians from the likes of She & Him, fun., and Capital Cities, along with fellow band mates Al Jardine and David Marks. The album features a set of glossy, sunny pop songs, each featuring the dense harmonies one would expect of Wilson, with guests generally fitting in well. Though nowhere near the singer's prime, No Pier Pressure is a fun listen, arriving just in time for the suitable nice weather.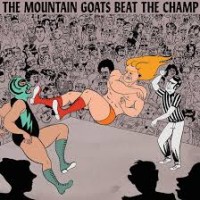 The Mountain Goats- Beat The Champ [4/7]
Beat The Champ is an ambitious album for songwriter John Darnielle, the songs written blatantly about pro wrestling, an obsession of the singer's youth. Though the songs take place in the ring, the concepts grapple with bigger issues of mortality, relationships and life's decisions, all sang in Darnielle's rapid-fire, wordy delivery and powerful acoustic strums. The songs range from slow piano ballads to upbeat sing-along choruses, creating an eclectic listen chock-full of imagination.
Waxahatchee- Ivy Tripp [4/7]
Waxahatchee is the project of Katie Crutchfield, a singer-songwriter known for ragged, indie recordings that sound like they came straight from her bedroom. Ivy Tripp features a set of crunchy, stripped down tracks, the focus seeming to be on the songs' overall vibe more than any individual instrument track. Her songwriting is emotionally charged and surprisingly mature, showing a keen awareness of the world around her. The recordings are simple but impactful, making Crutchfield sound more comfortable than ever under the Waxahatchee moniker.
Calexico- Edge Of The Sun [4/14]
Though always incorporating world music, Calexico are a band that never stays in one place for long. Edge Of The Sun features the Tex-Mex horn section they're known for, but rarely places the style in the forefront. The album features a heavy use of synthesizers and keyboards atop dense indie-rock compositions, switching from folk to alternative rock throughout. Production is clean and emphasizes the songs' many parts, from vocal harmonies to horn sections to drum machines and synthesizers. After nearly twenty years of recording, Calexico are writing music as interesting as ever.
Tyler, The Creator- Cherry Bomb [4/14]
Cherry Bomb is an ambitious, challenging hip-hop record. The beats are aggressive, yet segued by instrumental passages ranging from electronics to jazz. The lyrics are, as always, offensive and full of attitude, and guest spots from a number of big names add flair to the entire affair. A noisy, artistic affair, Cherry Bomb is one of the most creative rap records released yet this year.
Blitzen Trapper- Live Harvest [4/18]
Blitzen Trapper has recently been performing Neil Young's Harvest in full at live shows, and captured the songs on Live Harvest, released for Record Store Day. The set takes the task of recreating Harvest seriously, each member playing the part with precision. Acoustic guitar and slide guitars mix with harmonica and piano, the vocals soulful and inspired. Though the set sounds how fans would imagine it to, the performance is an interesting listen, and reveals striking similarities between the songs on Harvest and those on Furr.
Built To Spill- Untethered Moon [4/21]
Built To Spill replaced their drummer and bassist for their eighth studio album, but didn't necessarily change their sound. Untethered Moon features an abrasive set of indie-rock tracks that feature Doug Martsch's distinctive songwriting and vocal delivery, the music focusing on layers of guitars, with pedals and effects a constant presence. Skuzzy and raw, the songs sound organic to the point of crudeness, as though the band simply hit record, turned their amps up high and went for it. Untethered Moon is another welcome addition to Built To Spill's endlessly consistent discography. It may not break new ground for the band, but frankly it doesn't need to.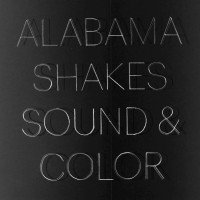 Alabama Shakes- Sound & Color [4/21]
Alabama Shakes may have grown up during the time between 2012's Boys & Girls and Sound & Color, the new album showing a maturity and ambitiousness that few bands have managed to create on a sophomore release. Sound & Color combines soul, funk and rock for a sound that is neither nostalgic or modern, as though blending the history of rock & roll into a sound distinctly its own. Brittany Howard's vocals are unparalleled, her shouts and punctuation matching each song's powerful energy. The rhythm section is decidedly funky, matched by tasteful guitar. Undoubtedly amongst the year's best records, fans of practically any genre of music will find plenty to love in Sound & Color.
Speedy Ortiz- Foil Deer [4/21]
Speedy Ortiz's music is a blend of pop-rock and traditional indie-rock, boasting a sound that's rough and raw. Electric guitars are the constant focus, switching dynamics at the drop of a hat, each member constantly armed with a distortion pedal. The grungy compositions are met with Sadie Dupuis's often-bitter lyrics, which focus on specific scenes or stories throughout and feel almost threatening at times. The complex songwriting compliments the simple-yet-effective music, making Foil Deer a compelling listen, as a whole.
They Might Be Giants- Glean [4/21]
They Might Be Giants have surprisingly changed very little over the last thirty years. Known for releasing quirky songs (and lots of them), the band has continued to release a steady stream of albums in recent years. Glean features a set of short songs that aren't particularly challenging, but don't need to be. The songs are fun and constantly shifting styles, utilizing an impressively broad set of instruments. The lyrics are often unapologetically silly yet feature an extensive vocabulary that has to be acknowledged. Glean is a fun listen, and though it won't win over those that dismiss the band as a joke, fans will find a lot to like on it.
Dustin Kensrue- Carry The Fire [4/21]
Thrice singer Dustin Kensrue's third studio album is a blast of catchy, rootsy alternative-rock. Recorded in a no-frills style featuring clean piano, guitars and drums, the album focuses on Kensrue's songwriting, which is inoffensive yet compelling, his gruff delivery adding emotion to the songs. The vocal melodies are guaranteed to stick in your head, and the record's short run-time make for an easy listen. Carry The Fire's release was somehow overlooked critically, it seems. Don't make the same mistake, and check out this solid set of songs.
Blur- The Magic Whip [4/28]
Blur's first album in more than a decade is a successful return to form, the recording shaped from the band's short time in Hong Kong in 2013. With a Brit-pop focus full of studio tricks and vocal hooks, the album is an extremely enjoyable listen, with keyboards, samples and other effects shifting textures from song to song. While some songs sound like classic Blur, others move in new territories, exploring electronic beats more similar to Damon Albarn's Gorillaz than Blur's past work. Yet the record is undoubtedly Blur, a collection of British art-rock that shouldn't disappoint their extensive fan base.
- Alex Wood