Album Reviews | March 2016 Releases
M. Ward- More Rain [3/4]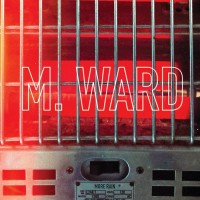 His first solo release since 2012, M. Ward's More Rain is an extremely big deal. The underrated and understated folk singer-songwriter has a cult-like following, developed over years of consistent releases that focus on atmosphere and songwriting. More Rain sounds deceptively simple, as though the songs have existed forever, every instrument sounding warm and alive. Slow, emotional folk songs combine with big, catchy doo-wop hooks and surf-rock jams to create an eclectic but cohesive listen. Gorgeous vocal harmonies exist throughout, while strings, trumpets and pianos sneak in and out of the background. More Rain is an album to listen to with headphones, alone at home, a record to truly devote your attention and sink into, as more layers and subtleties rise with repeated listening. The casual listener may hear nothing special, but Ward's fan base will know More Rain to be amongst the best releases of 2016.
Kendrick Lamar- untitled unmastered. [3/4]
Following multiple late-night television performances of previously unreleased songs, Kendrick Lamar released untitled unmastered, a compilation of tracks that originated during the sessions for To Pimp A Butterfly. The songs maintain the politically charged themes of his last record, but feel more raw than the densely layered Butterfly. Combining funk and jazz, the songs are insanely energetic, but Lamar's extensive vocabulary and intelligent worldview remain the highlight. Better than nearly anybody's modern hip-hop release, untitled unmastered proves, yet again, that Kendrick Lamar is the best rapper around.
Thao & The Get Down Stay Down- A Man Alive [3/4]
To put it simply, Thao & The Get Down Stay Down have the indie sound down. The songs are catchy in a strange way, constantly shifting and changing while held together by Thao Nguyen's artistically confessional lyrics and a splattering of keys and guitar atop the rhythm section. It's stylistically lighthearted, but heavy in subject matter. Produced by Merrill Garbus of Tune-Yards, A Man Alive is the slickest Thao album yet, its production thick and rewarding with multiple listens, layers of background vocals and atonal noises hiding beneath more straightforward songwriting. A huge achievement for the already successful Thao & The Get Down Stay Down, A Man Alive is undoubtedly worth your time, and cements the band as an indie mainstay.
Ray Lamontagne- Ouroboros [3/4]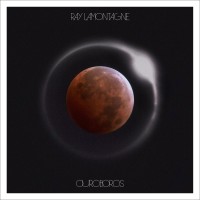 Presumably in an attempt to step out of his normal comfort zone, Ray Lamontagne recorded his most recent album with My Morning Jacket as a backing band, enlisting frontman Jim James as producer. The result is as enticing as it sounds, the production impenetrable, Lamontagne's wispy vocals treated exactly as James' are on modern MMJ releases. Each instrument is doctored with effects and reverb to give a spaciousness that sounds eternal. Instruments enter with resolution, each layer precise and premeditated. The songs switch from skuzzy electric rockers to calm folk songs, the spotlight constantly on Lamontagne's distinctive vocals. Ouroboros is a successful collaboration for the songwriter and a much-needed spark of creativity in his discography.
Violent Femmes- We Can Do Anything [3/4]
Violent Femmes returned with their first studio release in 16 years, We Can Do Anything. For most bands, listeners would expect a significant change or evolution or a cheesy recreation of an older sound. For the Femmes, the band simply continued doing what they've always done, creating simple folk songs revolving around singer Gordon Gano's clever lyrics and instantly recognizable vocals. It's a silly album that isn't trying to impress you, and that's completely fine. It's the Violent Femmes.
Robert Pollard- Of Course You Are [3/4]
Robert Pollard of Guided By Voices has continued to record an endless stream of recordings under various guises for decades now, somehow never going stale. Of Course You Are is another great achievement for the artist, featuring 12 upbeat, electric rockers, the instrumentals simple but hard-hitting, perfectly complementing the hook-filled vocals. The entire album features the natural, organic songwriting fans expect of Pollard, as though the songs popped up without effort. It's another excellent collection from Pollard, and shouldn't be overlooked by fans.
They Might Be Giants- Phone Power [3/8]
For the last year or so, They Might Be Giants have been releasing songs weekly via a telephone-based Dial-A-Song system. Phone Power is the third compilation of these songs, collecting 18 songs done in the goofy-but-surprisingly-impressive style that TMBG have honed over the last 25 years. The band isn't trying to experiment or discover new territory here, but that's perfectly fine. The songs are short and fun and fans will be glad to own this collection.
Flatbush Zombies- 3001: A Laced Odyssey [3/11]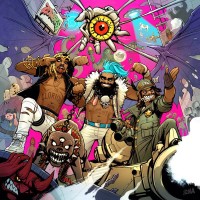 Hip-hop trio Flatbush Zombies have built a dedicated fan base through the release of multiple mixtapes and an EP over the past five years. Finally, the group released their debut studio album, 3001: A Laced Odyssey. Not surprisingly, the record sounds druggy, their backing featuring live instrumentation with stellar production. The beats hit hard, keeping energy high and maintaining the group's reputation for quality, while the lyrics are inventive with an extensive vocabulary. As a whole, the debut delivers everything that one would expect from the group's mixtapes, making Flatbush Zombies amongst the most interesting hip-hop groups around today.
Lucius- Good Grief [3/11]
With their second full-length, Lucius move further from their initial indie sound and more into the realm of pop. The dual-female harmonies remain impeccable, the singers' vocals meshing perfectly throughout. The difference lies in the musical backing, which is delivered as lush and layered, the sleek production often interfering with the adequate musicianship beneath. The album may isolate some fans of their first record due to this change, but it's still a quality recording that doesn't sacrifice songwriting, vocals or musicianship in achieving accessibility.
Pete Yorn- ArrangingTime [3/11]
ArrangingTime is classic Pete Yorn, featuring delicate folk-pop ballads and highly personal, poetic lyrics. The album combines classic and modern elements, the occasional electronic drumbeat balancing the acoustic, orchestral folk elements. It's a soft album with a surprisingly joyful feel for much of it and is highly accessible, largely due to the polished production. A pleasant listen as a whole, ArrangingTime is a successful addition to Yorn's discography that should please fans, though it may not blow anyone's mind.
3/15- Kung Fu- Joyride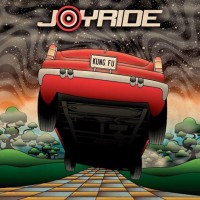 Kung Fu are a too-often-overlooked powerhouse in the jam band scene, fusing funk, rock and modern electronics to create a sound as technically proficient as it is fun. Their newest release, Joyride, streamlines this sound well, with soaring guitar solos, funky, danceable rhythms and jazz-fusion-esque horn lines. The album remains extremely upbeat throughout, creating an unrelenting dance-party atmosphere. For any jam-band fans that haven't checked out Kung Fu yet, Joyride is a great starting point, while fans who are already aware of this band's greatness won't be disappointing.
3/18- Iggy Pop- Post Pop Depression
Recorded with Queens of the Stone Age's Josh Homme, Iggy Pop's seventeenth studio album finds the singer in an energetic and creative form, offering a perfect blend of his now-classic style and a more modern touch. Classifiable as garage rock, the record is dirty and dark, Iggy's vocals and often sexual lyrics fitting the vibe to perfection. The production is clean, with many of the guitar tracks being run through a variety of effects and pedals, giving the album a fresh feel.
3/18- Causa Sui- Return To Sky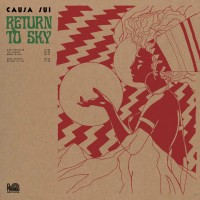 Danish band Causa Sui may be the best instrumental psychedelic band around today. Their newest full-length studio release, Return To Sky, only confirms this. Containing five songs over 45 minutes, the four-piece works its way through intensely complex arrangements that can switch from dark, metal like riffs to light, organ-led psychedelic melodies on a dime. Jams constantly build and release, Causa Sui's members having great sense of when to step forward and when to step back. Return To Sky is the band's darkest, heaviest release yet, as though the group were a more technically proficient and experimental Black Sabbath. Fans of musicianship and psychedelic music shouldn't miss this album.
3/18- Dustin Kensrue- Thoughts That Float On A Different Blood
Since the demise of Thrice, Dustin Kensrue has led an artistically successful solo career that channels folk and roots music. The singer's most recent endeavor, Thoughts That Float On A Different Blood, is a collection of live covers, performed acoustic to a small audience over the course of two nights. With covers ranging from Radiohead to Leonard Cohen to Tom Waits to Miley Cyrus, the song selection's variety makes the album an extremely fun listen, Kensrue's gritty vocals remaining dynamic and moving throughout. The performances are nothing short of incredible, making this more than a gimmick and an easy record to enjoy.
3/25- Bob Mould- Patch The Sky
Husker Du's Bob Mould has continually churned out alternative records under his own name over the last decade, with Patch The Sky being his first in two years. Though the album doesn't break new ground, it's another collection of excellent songs, Mould's vocals and lyrics especially melodic and the music itself aggressive and forceful. Stuffed to the brim with blazing guitar solos and distorted riffs, its an album to listen to loudly, the high energy rarely faltering throughout. Patch The Sky may be the best Bob Mould record in a long time, standing as a blueprint for alternative rock as a whole.
3/25- The Thermals- We Disappear
Portland three-piece The Thermals play a brand of punk that's packed with energy and unbelievably fun. With We Disappear, the band sticks to this formula. Simplistic guitar riffs fall atop a splattering of distorted chords, Hutch Harris's vocals a nasally spoken-work-meets-yell, calling back to practically every clever punk band of the past. Most importantly, the songs here are simply explosive, the sheer amount of noise enough to demand a listen at a higher volume. We Disappear isn't trying too hard, and that may be its strength, as the Thermals manage to perfectly encapsulate the most fun side of punk rock.
3/25- White Denim- Stiff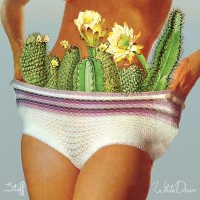 After a lineup change and a two-year hiatus, Austin four-piece White Denim return with Stiff. Predictably, the band's sound changed with the replacement of their guitarist and drummer, yet this isn't necessarily a negative thing. Firstly, the record's production is slicker than ever before, the songs consisting of more layers. Auxiliary percussion, samples, organs and background vocals slide in and out of the tracks with deceptive ease. Secondly, the songwriting focuses more on a blue-eyed soul sound that the band hardly explored prior. Somewhat surprisingly, Petralli's vocals fit this R&B influenced vibe exceptionally, almost single-handedly selling the new style. Though the technical musicianship may be toned down a notch to fit the new style, Stiff is a huge success for the band, and a great sign of things to come after a potentially rocky patch in their history.