Album Reviews: September 2014 Releases
By: Alex Wood
Robert Plant And The Sensational Space Shifters - Lullaby… and the Ceaseless Roar [9/9]
As proven recently at his Riviera performance, Robert Plant is as capable a blues singer as anyone, despite his being 66 years old. Lullaby is certainly blues based, but stretches out to incorporate British and Celtic folk, electronics, and classic rock. His new six-piece band switches instruments and styles effortlessly, making perhaps the only constant and predictable aspect of this release its quality musicianship and compositions. All rock fans could find something to like here.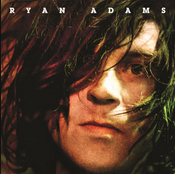 Ryan Adams - Ryan Adams [9/9]
By abandoning the acoustic folk and country sound of Ashes & Fire, Ryan Adams produced his loudest, most "alternative" record since 2003's Rock N Roll. But don't worry; Ryan Adams is much better than the questionable Rock N Roll. Sure, acoustic guitars are almost always present, but the heavy use of electric guitars and guitar solos and the constant presence of pounding, upbeat drums and vocal hooks makes this a welcome change. After a short break from music, Ryan Adams again sounds confident and able to again explore his sound instead of committing to a single style.
Tweedy - Sukierae [9/16]
With every Wilco album analyzed and dissected by the band's rampant fanbase, it's amazing this album hadn't come out sooner. Sukierae finds Wilco's songwriter teaming up with his 18-year-old son, Spencer, on drums, for a batch of low-stress, simple, songwriting-based songs. The record sounds like the prolific songwriter chasing any ideas that came to mind. The songs are simple and clean, with the instruments having no effects and few production tricks. There are songs that sound like Wilco could have recorded them and there are songs that Wilco would have never touched or considered. Regardless, Tweedy's songwriting is worth spending some time with, and may be able to help hold you over until the next Wilco release.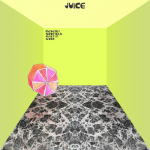 Medeski, Scofield, Martin & Wood - Juice [9/16]
The first studio release since 2006's excellent Out Louder, Juice is what one would expect from four absurdly talented musicians. Unlike Out Louder's fusion styling, Juice finds the band jamming with a clear Afro-Latin influence. Wood's bass lines are funky and deep. Martin's drumming is always complex and precise. Medeski switches between organs and piano, shifting textures of songs as he does. Scofield primarily focuses on soloing, proving himself worthy of the praise surrounding his abilities. In the end, Juice is the perfect album for jam fans and jazz fans alike, as the musicianship is hard to top.
Aphex Twin - Syro [9/19]
For electronic music fans, few things could be more exciting this year than the first Aphex Twin record in 13 years. Written and recorded in-studio over the course of several years, Syro is among Aphex Twin's most accessible and consistent works. Glitchy drums and deep bass lines form a backbone on which synthesizers and keyboards are piled on top of.  A feeling of slow ambience and faster, upbeat electronics combine on nearly every song, allowing the compositions to shift vibes seamlessly and constantly, with the use of analog equipment constantly shining.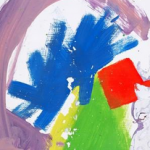 Alt-J - This Is All Yours [9/23]
After the surprise success of 2012's An Awesome Wave, Alt-J could have easily hit a sophomore slump with their follow-up. Instead, the English trio's second full-length, This Is All Yours, takes the band's unique sound to a new but equally creative level. Leaning on the singer's distinctive vocals, the new record builds entire songs off of vocal harmonies and background vocals. The album is slower than the last, using their keyboard-driven sound to create a sort of ambience behind the soft vocals. Songs breathe, building and releasing tension. Abrasive keyboards and synthesizers match clean acoustic guitars and a simplistic, churning drum-kit. In the end, This Is All Yours finds the band seeking new directions to take their sound, and does so with great success.
Julian Casablancas and The Voidz - Tyranny [9/23]
The Strokes' Julian Casablancas formed the Voidz last year, with Tyranny being their first release. Balancing thrashing, guitar-driven punk and abrasive, in-your-face synthesizers, the album is among the heaviest Casablancas releases to date, and is refreshing to hear in light of the watered-down Strokes albums released in the last couple of years. The lyrics are pointed and pessimistic and sometimes political, but the band seems to be enjoying themselves, allowing each excessively-loud jam to go where it wishes. Less for fans of the Strokes and more for fans of punk, Tyranny is an hour-long blast of energy that can't be ignored.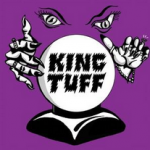 King Tuff - Black Moon Spell [9/23]
King Tuff cleaned up their garage-rock sound for Black Moon Spell, released through Sub Pop, adding touches of glam-rock to his Sabbath-meets-Ty-Segall sound. The songs don't take themselves too seriously, balancing sloppy, live takes with clean production and concise compositions, most songs requiring less than three minutes to finish rocking. Guitar-driven and simple, this is a great listen for fans of the ever-growing garage-rock scene.
Bonnie "Prince" Billy - Singer's Grave A Sea Of Tongues [9/23]
Bonnie "Prince" Billy is known for being both prolific and consistent, typically releasing multiple excellent records a year. His style never strays too far from stripped-down folk, the genre emphasizing his lyrical capabilities. Singer's Grave is full of slide guitar, mandolin and fiddle, using female background vocals often, though never better than the call-and-response section of "Quail And Dumplings." Lyrically, Billy is as great as ever here, adding one more quality release to his fairly overwhelming discography.
Thom Yorke - Tomorrow's Modern Boxes [9/26]
Thom Yorke dropped Tomorrow's Modern Boxes with little promotion before or after, though the Radiohead singer hardly needs it. Produced by longtime Radiohead collaborator Nigel Godrich, Tomorrow's Modern Boxes is a dark, electronic affair, its real attributes in the album's nuances. Strange noises constantly fill the background of each spacious track, Yorke's falsetto croon chopped up and layered with effects. A mature record from a known fan of the electronic scene, Tomorrow's Modern Boxes sounds more rounded and fully developed than his work with Atoms For Peace. Wait until nighttime, put on headphones, and give this a spin.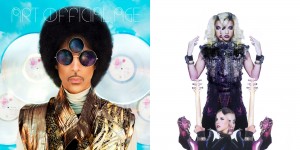 Prince - Art Official Age [9/30]
Of the two new Prince records, Art Official Age sounds the most like classic 80s Prince. Using keyboards, electronic drumbeats and a heavy EDM influence, the record finds Prince as sexy and funky as ever, making for his best release in decades. Switching between upbeat pop and emotional ballads, the album wraps everything Prince is known for into a single, modern record consistent in quality yet experimental in its constantly shifting style.
Prince - Plectrumelectrum [9/30]
Recorded with Prince's touring band 3rdEyeGirl, Plectrumelectrum abandons the synth-pop styling of Art Official Age in favor of a nod to classic-rock. With heavy arena-rock riffs pervading every song, Plectrumelectrum allows fans to hear Prince shredding guitar solos over the already-talented band. The album remains lighthearted and collaborative, with members trading vocal duties on songs. For fans of guitar-driven rock, this a must-hear record of 2014.
Christopher Owens - A New Testament [9/30]
The former singer for the band Girls, Christopher Owens, had a shaky start to his solo career with 2013's Lysandre, a record inconsistent in quality and form. 2014's A New Testament thankfully moves in the opposite direction. A clean record revolving around folk-rock, country-tinged tracks, production value is constantly high, with organs, guitars and gospel vocals filling in the space behind Owens' acoustic songs. The record almost feels too consistent, with no real high points but no low points either, yet that can hardly be a complaint. A short record and an easy listen, A New Testament finds Owens moving in the right direction, his songwriting as solid as ever.