Audio / Video / Setlists | Vulfpeck @ Tonic Room April 2015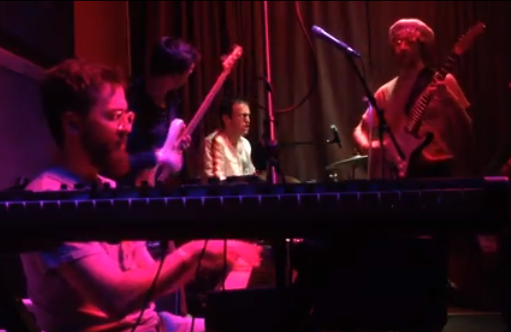 Vulfpeck is exploding like a supernova right now and for good reason.  You're not likely to find a young band, especially a four piece, with such a distinctive, raw funk sound.
So what does it look like when a band blows up like this?  Well, first they touch down for a sold-out midweek run like they did for three consecutive nights at Tonic Room, April 21-23.
These weren't day-of-show sellouts either, the tickets were gone weeks in advance.  Also, there tends to be plenty on hand to document the proceedings.  For those who were shut out, we're lucky to have no fewer than three excellent videographers chronicle their experience on YouTube, one of whom lukeyduke89 even managed to upload some complete sets and an audio version of Wednesday's gig.
Here's something else of note.  The band seemed to evolve into a "two set" band literally over night.  Offering a long set on Tuesday, and following with two big ones on Wednesday.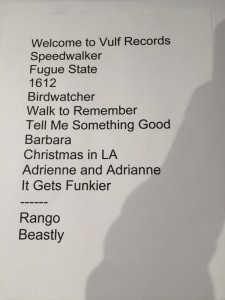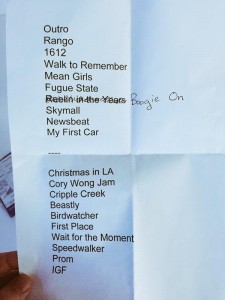 Bands tend to do that when their hitting their stride and can confidently add some covers to the repertoire.  Vulfpeck is laying down absolutely crushing takes on Stevie Wonder's "Boogie On Reggae Woman" and Steely Dan's "Reelin' In The Years".
So what's next?  If you can hold out until August, they'll be back to help close out the summer in a Friday / Saturday run that goes from Subteranean to Beat Kitchen.  I wouldn't sleep too long on those tickets for August 28 & 29. Friday - Saturday
April 22, 2015 Set 1 (Boogie On Cover at 34:14)
April 22, 2015 Set 2
Mean Girls ashley addington
4.23.15 Tonic Room :: Cory Wong Jam - Tell Me Something Good - Q&A - First Place Joe Collins