Beck Does Bowie 360, Best 2.0 Phish, Axl's Gimme Some Reggae, Terrapin Keller and More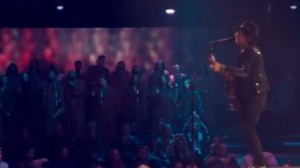 Beck's cover of David Bowie's "Sound And Vision" with a 160 musicians is a complete reinvention of how music is recorded, shared and consumed and every second will blow another corner of your mind.
Hey look, tables turned!  PhanArt featured me to discus what Pete called "the most shared piece of fan related art ever"
I've always felt some shame about enjoying the Phish 2.0 era, but apparently I'm not alone (a breadown of the best jams via thefeelingiforgot)
Some things are tailor made for the Internet -- this is as beautiful essay can possibly be written on Axl Rose demanding some reggae
There is a fine line with how "celebrities" should use social media and Black Keys' Patrick Carney may have crossed it in this ugly trolling of Justin Bieber fans.  Just because he's right, doesn't mean he should.
It's not available on Spotify, but I nearly forgot about Keller's all piano Grateful Dead cover album Keys. Here's Terrapin Station