Chart: A Box Of Phish Crayons
I came across this clever Phish-inspired photoshop of some classic crayolas on the YemBlog facebook page.  It reminded me so much of a chart, I just had to post it here.  Thanks go to designer / photographer Ariane B. Davis, who conceived and created it.
She even promised to make T-Shirts so keep an eye out!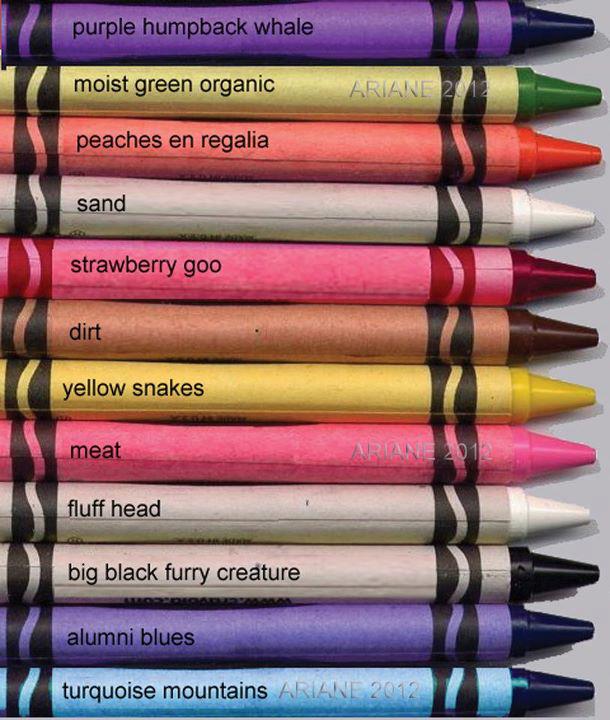 I wonder if other bands were added if we could get to a box of 64? Leave any ideas you have in the comments...