Chart: Phish Summer Tour 2012 Leg One Onsale Dates & Times
If you got shut out of PTBM (is it quaint or sad that I still call it "mail order"?) or just bypassed it to avoid getting stuck with the dreaded lawns, a kind soul has put together this handy chart as a guide to on sales via Ticketmaster and Live Nation.  Nicely presented and very useful, but I wonder way Friday at 11 am gets a column, but no data?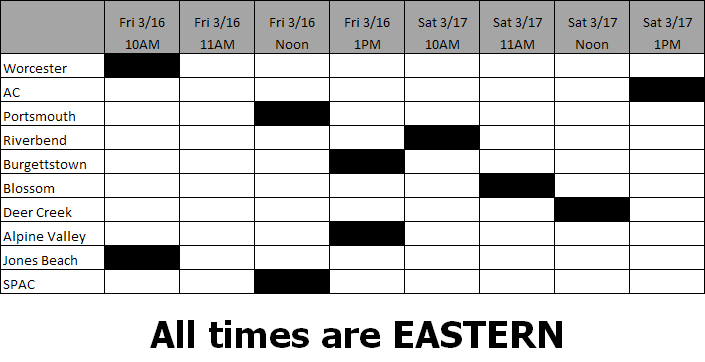 Don't know who to credit, as its been floating around the Internet as just an image in the last couple of days. But, thanks!