Dave Grohl Performs With Preservation Hall Jazz Band And Jon Batiste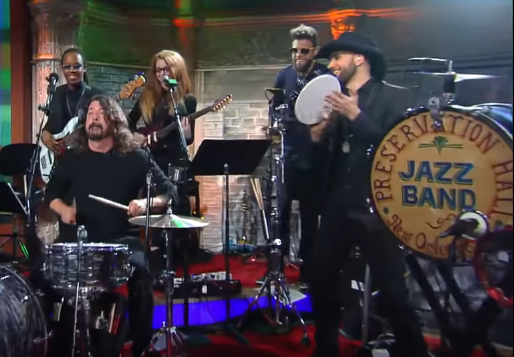 Last night, Dave Grohl joined the Preservation Hall Jazz Band and Jon Batiste for a rowdy performance of "Santiago" on The Late Show With Stephen Colbert.
The song, an original from the band's excellent recent release So It Is, featured the Foo Fighters frontman on a second drumset, with Batiste sitting in as a second pianist.
As one would expect, the sound was massive and celebratory.
Grohl was on the show with his mother, Virginia, to promote her new book, From Cradle To Stage, which is about being the mother of a rock star. He quickly jumped off the couch following an interview and behind the drum set.
Watch the sweltering performance below.