David Gilmour Tour Preview [Stream / Download Warm-up Show In Brighton]
David Gilmour 2015-2016 Tour Preview
By: Matt Fricks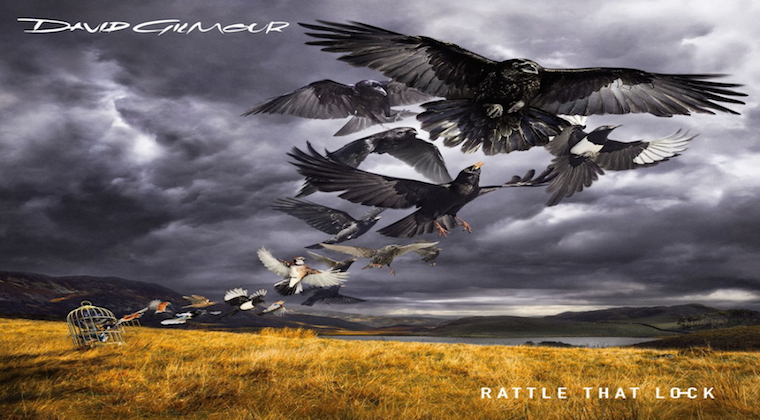 Legendary guitarist and Pink Floyd icon, David Gilmour kicked off his 2015-2016 tour this Saturday night in Croatia. The tour start anticipates the release of his upcoming studio album, Rattle That Lock – Gilmour's first since 2006's On An Island.
With only a few album teasers to stir up some conversation and very minute details from a private rehearsal show in Brighton, Floyd and Gilmour fans are anxiously awaiting for the official release and first batch of show reviews.
While not much has emerged from Croatia, fortunately some collateral from this Brighton show has slipped through the cracks, including setlist, photos, and even a bit of audio. Based on what has been revealed, the tour will certainly satisfy Pink Floyd fans and the tracks from Rattle That Lock seem to be a very worthy follow-up to Gilmour's 2006 masterpiece.
Back in action is the standard Floyd center-stage circle, displaying stunning visuals and video set to each and every track. The production value seems to have improved since Gilmour's last outing. In 2006, he scaled back to intimate theatre setting for his On An Island tour. In 2015, we're getting a bigger setting to fill the stadiums and arenas.
What I have heard so far from Rattle That Lock really impresses me. As a musician, Gilmour's tone and style has been extremely influential, but I admire his ability to generate albums with distinct themes in equal measure. He went for ambiance in 2006 and he's going for a livelier and more up-tempo rock approach with Lock. On a side note, I love seeing Gilmour take to the Telecaster in conjunction with his iconic black Fender Strat.
I was absolutely thrilled to see the setlist from the Brighton rehearsal show when it was revealed – perfect mix of old and new, Gilmour solo and Pink Floyd. Yes, Lock needs to be highlighted – that is expected; but there were so many surprises. An early set "Wish You Were Here," the inclusion of "Us and Them" (a beautiful tribute to the late Rick Wright), and a second-set closing "Run Like Hell."
There was speculation that Gilmour would not play any songs that prominently featured Rick Wright after his passing. However, the addition of "Us and Them" and "Time" in the encore slot proves that this tour will feature wonderful moments that remind us all of Wright's magnificent contributions to Pink Floyd.
As for the post-Roger Waters songs, Gilmour picked the right ones. I love "High Hopes" as 'The Division Bell' selection and "Sorrow" from A Momentary Lapse of Reason is a fantastic way to showcase the gritty side of Gilmour's guitar playing.
Yet, I am very surprised to not see anything from The Endless River included in the set.  It also would be nice to see one more older Floyd obscurity make the cut. "Dogs" is almost entirely Gilmour and he's back on the Telecaster (the guitar used on Animals for that particular track). Any possibility for that epic, Mr. Gilmour?
Regardless, Brighton's setlist possesses an incredible flow and I am very excited to see how all of the new album tracks translate in a live setting. I will be attending all three nights in Chicago and I can't wait for a week with this Pink Floyd legend. Cheers, Mr. Gilmour! Here's to a very successful start to the tour.
Download Entire Show - audio via EBR