Derek Trucks Explains Mysterious Post Cubs World Series Appearance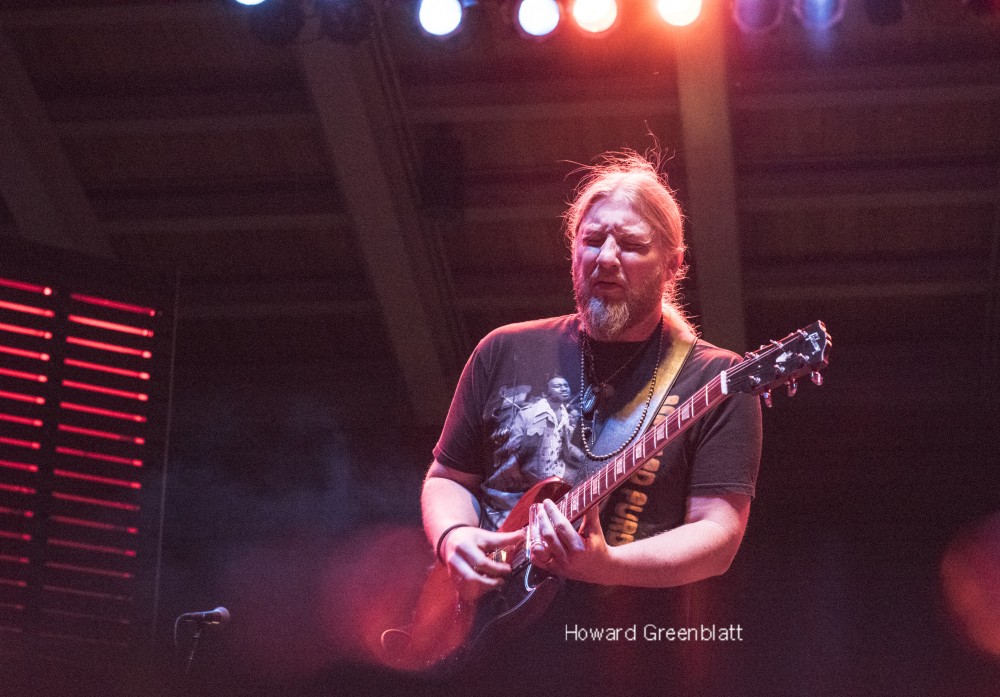 When Derek Trucks took to the Chicago Theatre stage last night, it was TTB's first show in the area since last summer's Blues On The Fox.  However, it wasn't his last time in Chicago.
Back in October, this video of he and Eddie Vedder performing at a post World Series party attended by Bill Murray made the social media rounds, and I was enamored of it for at least 9 reasons.
1. Derek's tour was not coming through Chicago -- he was simply here for a visit.
2. For a video shot in 2016 presumably using modern technology, it has the image quality of tape made in Osama Bin Laden's hidden bunker
3. The person who shot it, decided to capture the moment in the dreaded "portrait" orientation.
4. There's a perfectly good piano behind these guys that nobody is playing.
5.  Derek appears to be looking at the chords as he plays.
6.  All those people enjoying the performance and no other video has emerged in two months since.
7.  This was shot after a game four LOSS that put the Cubs down 3-1 in the World Series.  These guys weren't worried (and justifiably so).
8.  Bill Murray's playacting ("These guys are good") is just so bizarrely Bill Murray, especially hours after a devastating loss.
Now we have an explanation of what exactly was happening, directly from Derek, of what the heck was going on that night, courtesy of Stephen Centanni at Lagniappe Weekly.
Centanni: I think the moment that stands out for me was that World Series jam session that you had with not only Eddie Vedder [Pearl Jam] but also Bill Murray. How does something like that happen?

Trucks (chuckling): That was pretty unique! We were heading out on tour and had a show the next day. I flew to Chicago for Game Four. I ended up sitting with Eddie Vedder and meeting him that night. We ended up at the club across the street from Wrigley (Field). One thing led to the next.

I've known Bill Murray for a while. I guess I met him at the "Clapton's Crossroads" thing. We've stayed in touch, and he's come out to a few of our shows and a few Allman (Brothers Band) shows. I reached out to him and told him where we were hanging. At 1:30, (or) 2 in the morning, he pops in, and it just got crazier and crazier. I had no intentions to play music at 3:30 in the morning across the street from Wrigley, but there it is.
Now you know.