Furthur Chicago Night Two – Setlist, Stream and More
Another smoker in Chicago last night. Here's what what down:
11/13/10
UIC Pavillion, Chicago, IL
1:New Minglewood Blues, Dire Wolf, Mama Tried, Doin' That Rag > Mason's Children > Passenger > Caution > Get Back
2:Lost Sailor > Saint of Circumstance > Mountain Song > I Know You Rider > Morning Dew, Unbroken Chain > Terrapin Station > Terrapin Transit> At a Siding > Terrapin Flyer > Refrain > The Eleven > The Other One
E: One More Saturday Night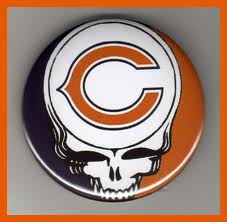 And once again, taper MVP Jeff Frank is on-the-spot with the next morning stream on archive.org (before the kickoff of the Bears game).  As always, the Rotation InfoGraphic has been updated as well.

Download entire the show here.
There were a couple places in there I could legitimately label as "Jam" if hard pressed. Again, the band showed a tremendous commitment to adding improvisational passages throughout the show. Notable were the jam out of Terrapin and into the Eleven, a complete in Caution, jams before Passenger and the beautiful Unbroken Chain outro. More thoughts to come on this two night stand.
A special shout out to to John Kadlecik, who, although I joked about "Fake Jerry" in Friday's post, really does a lot to balance this band and give it that special Grateful Dead "sumpin sumpin" that other post-Dead projects just never seemed to find.  Yes, he plays and sounds a lot like Jerry, and it can be a little unsettling, but that is a sound that Deadheads love and others simply can't nail; his respect for this body of music and and willingness to explore on stage is outstanding.
Plus, as a blog based in, and centered around, the Chicago suburbs, we have to mention his suburban roots. John lived his teenage years in Palatine and briefly attended Harper College there (where I once took a class).  Not exactly The Barn's neck of the woods, but it does occur to me, that he may be the only musician to play in any Grateful Dead family bands with any connection to Chicago at all, much less the burbs.  It seems like they have drawn mainly from the Bay Area, which to occasional supplement from the South, Northeast, or Colorado to fill their rosters.   This is the true story of the local boy made good.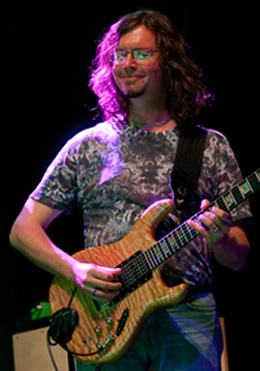 And, apropos of nothing, in the always fascinating world of what celebrity chefs think of The Grateful Dead (and Phish), here is kitchen bad-boy Anthony Bourdain at a recent lecture.