Furthur's John Kadlecik & Hairball Willie Reunite For Two Chicago Area Shows
If somebody suggested John Kadlecik might return for a stint with his old band while Furthur had some downtime, you might reasonably assume it'd be with Dark Star Orchestra.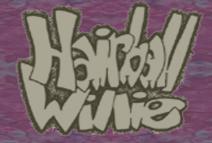 But, for two nights this spring, John's going waaayyy back, and reuniting with his Chicago-based squad in Hairball Willie for two gigs that should satisfy old-school fans in both the city and suburbs. Willie existed in various incarnations in the late '80s throughout the mid 90's, even recorded a studio album, which is now being made available as a digital download from CDBaby.com.
For a taste of what they were all about, check out a live show recorded near the end of their run in 1996. As you might expect, there's plenty of Grateful Dead (and related) material, as well as some original songs that have survived, morphed and found a home in some of other John's projects (The Mix, John K Band).
On Friday, May 18th, Hairball Willie will perform at the Two Brothers Roundhouse in Aurora, followed by a show on Saturday, May 19th at Martyr's in Chicago (incidentally where Dark Star Orchestra was born).
For more information on Hairball Willie, check out their website, which looks like it was frozen in time when they disbanded in 1996.