Jim Pollock Unveils JRAD Brooklyn Bowl Prints
Poster artist Jim Pollock has produced a diptych set in his signature linoleum cut style for the six pack of Joe Russo's Almost Dead shows at Brooklyn Bowl which are taking place over subsequent weekends.
He has shared photographs of the matched pair via his facebook profile, while YouTuber Travis Lord has showed some behind-the-scenes footage of their creation.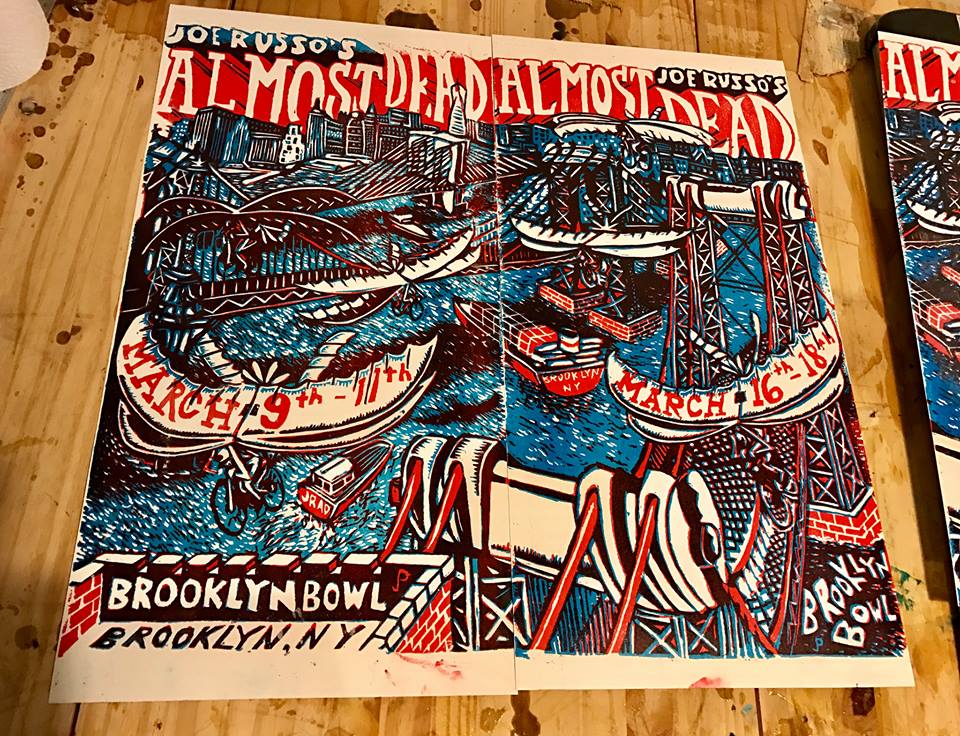 The good news is that these shows are bound to live up to this lovely, and sure to be in demand, art.
For those unable to make it to Brooklyn, there will be an additional drop of these beauties via Bottleneck Gallery some time in the next month.  Pollock advises following them on social media for more details.
The shows will be March 9th-11th and 16th-18th and will be webcast via nugs.net.