Review / Photos / Video: Joe Russo's Almost Dead @ Concord Music Hall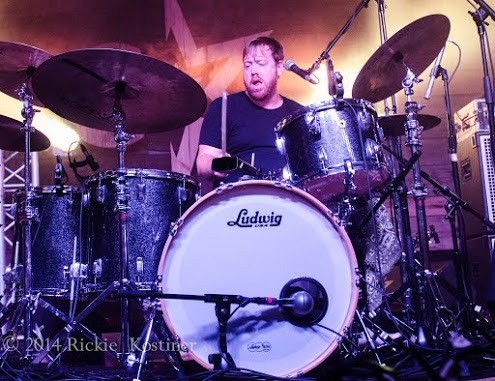 In the 19 years since Jerry left us, the benchmark for primo, psychedelic, improv-heavy, Grateful Dead interpretations had been held by the Phil Lesh Quintet.  While other of Phil's ensembles, including Furthur, have reached for those deep lysergic spaces, none have done it with the consistency or audacity of the Q.
So it was ironic that the weekend Phil reunited with Warren, Jimmy, Rob & John in Queens, a challenger was taking its act on the road for the first time some 1000 miles away.
This review could only be written after a deep, cleansing exhale.  In the moment, the music of Joe Russo's Almost Dead excited me in such a profound way, and pushed buttons that hadn't been pushed in quite some time, it made sense to take a step back.  Am I actually ready to compare the work of a "tribute band" to that of Phil Lesh himself?
Yes.  Yes I am.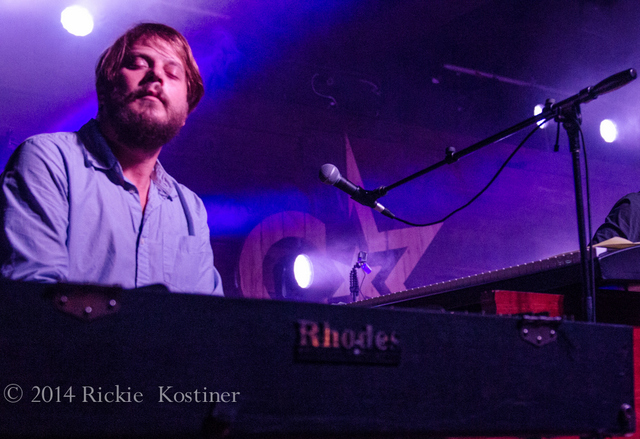 Because these guys have earned it (the core of the band has actually been invited to replicate their magic with Lesh).   They are celebrating a songbook that resonates deep within me and many like me.  There's no doubt that seeing that repertoire, expertly played not as simply a "recreation" but as a canvas for legit musical exploration, holds real power.
Joe Russo represents the driving force here.  But unlike many bands led by drummers, this is not an ensemble that is all about pocket and groove.  Rather, its finest moments come during thrilling drum-led improvisational interludes, using the rhythm to jolt the band from 0 to 100 over the course of a few measures.  Saturday's "Unbroken Chain" tells this story over the course of its 16+ minutes.
Russo's onetime Duo partner Marco Benevento plays no small role in this.  Possessing an telepathic understanding of where his leader wants to go, Marco lays down the sonic underpinnings that it's melodic leaders need to create improvisational passages in a song like Friday's "Shakedown Street."
Guitarist Scott Metzger is a shape shifting beast.  The last time I had the pleasure, he was effortlessly slaying Zeppelin licks with some of these very same players as a member of Bustle In Your Hedgerow.  Drifting from Page to Garcia, he steered clear of Jerry's fat enveloping tone, but instead focused on his mindset.  Jerry once famously described his playing style as unraveling knots -- Metzger obliges this sensibility, setting up melodic problems within his solos and using his playing to slowly and satisfyingly solve them.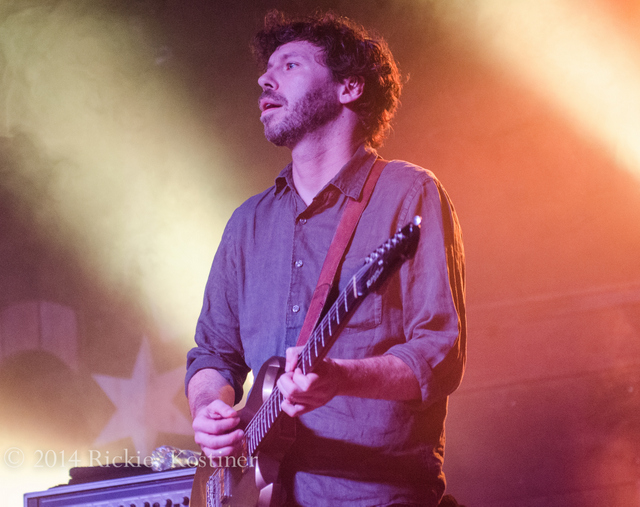 JRAD could have easily kept the same players in Bustle and played this catalog as all-instrumental like their Zeppelin tribute, but somehow the Dead demands a little soul to even out all the improv.
In this role, Tom Hamilton was actually essential to the unit.  We love to hear Hunter's words and Jerry's uncannily poignant phrasings, but we need them delivered with honesty and integrity.  Hamilton managed to elevate what could have amounted to a thankless task.
Before Saturday's show, a friend remarked to me that he felt that this was Grateful Dead music as interpreted by non-Deadheads.  At first, the thought resonated (it didn't quite sound like any Dead cover band I've ever heard), but as I slipped deeper and deeper into Saturday's set, I realized the opposite was true.
This music was being performed by Deadheads, but the difference between this and a garden variety tribute act, was that this crew wasn't only Deadheads.  In fact, each member possesses a spark that has been partially informed by Grateful Dead music, but has been crafted along with hundreds of other influences into their own voice.  They are of the next generation and the Dead's music has had a profound affect on them without burning as brightly as it had for musicians that came of age even 5 or 10 years earlier.
Unlike a band consisting of skilled aficionados (Dark Star Orchestra) or hired guns (Jazz Is Dead), the Grateful Dead, or at least the spirit of them, burn deep within their musical psyches amidst a sea of diverse influences.
And I can't leave out musical geography either.  This is a very New York City filtered version of Grateful Dead music.  Their jams lean toward rough and tumble, rather than uplifting and hopeful.  It is the uneasy psychedelia of downtown jazz.  The dirty parts are performed with a visible and audible sneer (a nasty "St. Stephen", a punkish "Cold Rain & Snow"), but without neglecting the grand celebration that is baked into the Dead's most epic tunes (see "Let It Grow", "Terrapin Suite").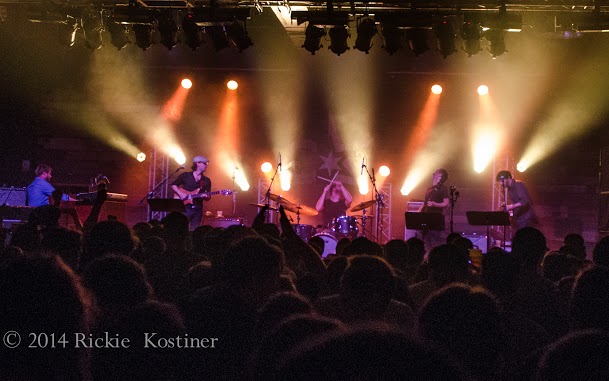 And so it is that the band finds new spaces in songs that no other group has previously uncovered.  Did you know that "Althea" contains a fierce speed-jazz coda?  That there was fourteen minutes of music packed into that typical "first-setter"?  Or that "Friend Of The Devil" can utterly dissolve while following its drummer into a simmering, chord bending, wormhole?
JRAD elevates transitions to an art form of its own.  They reel off tried and true GD transitions like "Truckin'" > "Other One", that I swear contains elements of both songs in a manner reminiscent of their seventies glory days, while also inventing new passages on the fly.  They even tossed off a "China Cat Sunflower" > "The Eleven" > "I Know You Rider", feat the Dead attempted and then promptly shelved in the late sixties.
There's no shortage of projects and opportunities competing for these players' attention.  But this is also something very real, very cool and ultimately important for the Grateful Dead's legacy.  Perhaps it was the location of this show, in Chicago's Logan Square, but this crowd seemed demographically younger, and outwardly hipper, than many Dead crowds I've been in lately.  That's worth noting.
I see no reason they shouldn't make a stop in Chicago once a year to keep this flame lit.
Listen: JRAD Chicago Night One - Night Two
All photos by Rickie Kostiner. Check out pro-shot video of their HSBG performance below.