Joshua Davis On The Cusp Of Voice Glory - Give Him A Hand
I'm not gonna pretend I know exactly how the elimination rounds of NBC's The Voice works.  All I know is that since we first reported that Greensky Bluegrass friend and collaborator, Michigan's Josh Davis would be a contestant, he has made it through round after round and is now actually on the cusp of winning the whole enchilada.
The folks at Earthwork Music are understandably excited, and have put together a handy voting guide, which allows fans to support their preferred contestant via purchasing their songs on iTunes, web, phone and text voting.  Vote early and vote often -- the polls just opened at 10pm ET and go through noon on Tuesday.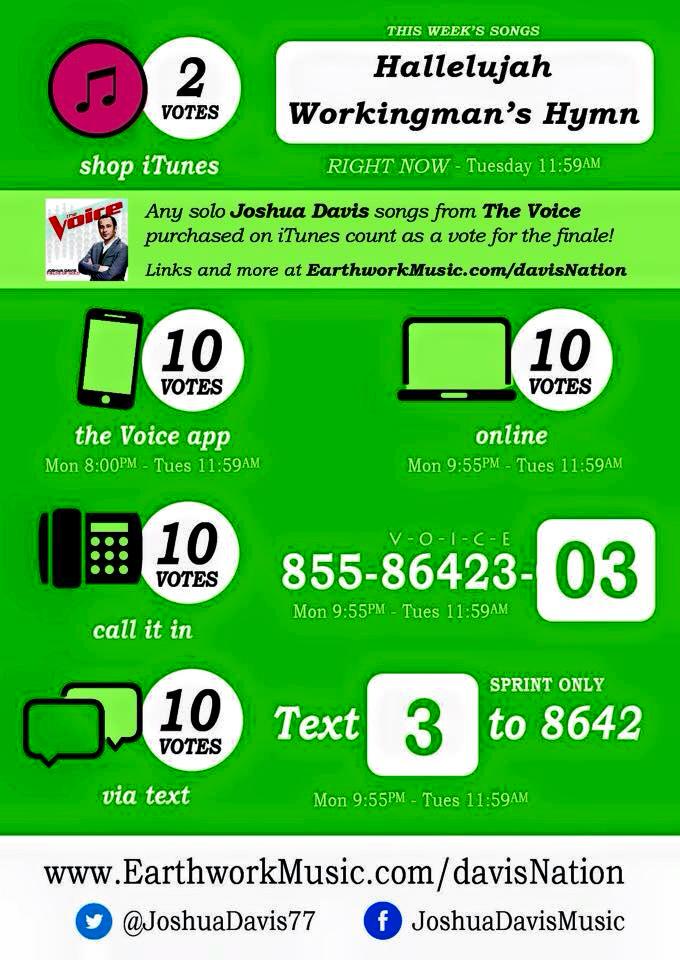 Want to know what you're voting for?  Here's Josh sitting in with Greensky on his tune, the wonderful "Dustbowl Overtures", which he first recorded with fellow Michigan band Steppin In It, followed by a few of his performances from the show.
I know... singing shows generally scrape the bottom as far as integrity goes, and this one appears as insufferable as any --  but here's true talent who's got a real chance to take this thing.  Give him a hand.
More detailed instructions
Shop iTunes
*DON'T BUY THE SONG UNTIL AFTER THE SHOW!
This is the most important way to vote. Search for 'Joshua Davis' in iTunes - then locate and purchase the tune that you JUST watched Joshua play on his most recent Voice appearance. The songs cost $1.29... but how can you put a price on a voice like that??

Call it in
Are you watching Josh on LIVE television??! Call the number that you see on the bottom of the screen AFTER the show. Remember you can vote by phone TEN TIMES each week!
855-864-2302

the Voice App
Download the OFFICIAL the Voice app. Find Joshua Davis and VOTE. Remember you can vote on the app TEN TIMES each week!
Download on the Apple Store →
Get it on Google Play →
Download from Windows Phone Store →

via Text
*(Sprint customers ONLY!)
Are you watching Josh on LIVE television??! Text the number that you see on the bottom of the screen AFTER the show. Remember you can vote via text TEN TIMES each week!
TEXT 2 to 8642

Online
Vote online at nbc.com/thevoice. Remember you can vote online TEN TIMES each week!
Visit the Voice at NBC.com →