LISTEN: Bill Frisell & James McNew - Dark Star > Comes A Time 10/5/14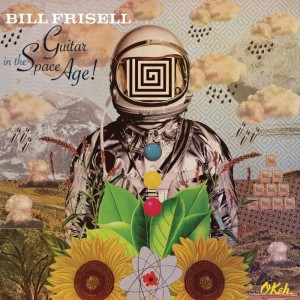 As a unique voice in jazz, it can sometime be hard to pin down exactly what Bill Frisell is up to at any given time.  Always prolific, the guitarist's many projects and releasse can often go unappreciated or slide under the radar.
One way (perhaps my favorite way) for artists like Frisell to get a little attention is to do something Grateful Dead related.  As a foremost jazz interpreter of rock material, I'm glad he went down this route, here with Yo La Tengo guitarist James McNew at a Seattle club.
The duo take the Dead's most wide open tune, "Dark Star" and do what was intended: explore deeps space with the delicate and etheral sound they are known for.  The journey lasts quite a while before resolving into a tender "Comes A Time".
Seems a perfect way to get folks talking and excited about his latest release Guitar for the Space Age.
A recording had been posted on etree and shared extensively as a mediafire download, but hadn't seen it as web-streamable yet.  So, here you go....
[mp3-jplayer track="Dark Star > Comes A Time@http://tomorrowsverse.com/content/music/frisell/20141005/t1.mp3"]
And do check out the album