Michigan Musician, Greensky Collaborator Joshua Davis Featured On The Voice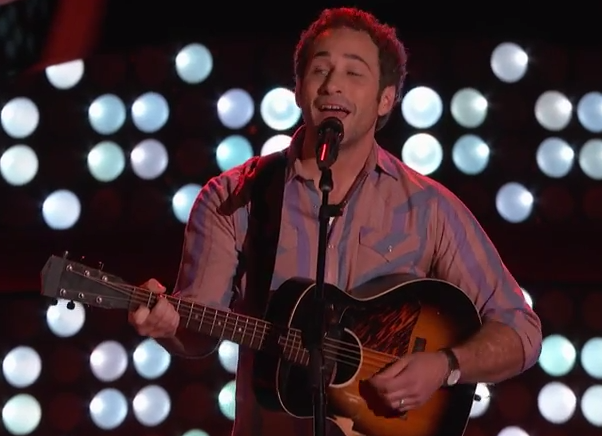 Let's get this straight.  I'm no fan of NBC's The Voice, nor of televised music talent contests in general... but this one hits a little close to home.
The band Steppin' In It has been a staple of the Lansing, Michigan music scene for 15 years.  I had the pleasure, last year, to see the band open for Greensky Bluegrass at the 1oth annual Bell's Beer Garden opener.  The headlining set featured several sit-ins from members of Steppin' In It, including guitarist / vocalist Joshua Davis.
It was when writing the review of that show, that I learned that "Dustbowl Overtures" -- as good a song as any I'd heard Greensky Bluegrass perform -- was actually a Steppin' In It tune.  As I wrote: "If the music industry wasn't so entirely fucked up, I'd tag this tune to be a runaway smash".
Now it may actually come to be.
Josh was featured in last night's episode of The Voice, in the blind audition segment.
After the first few bars of The Band's "I Shall Be Released", he got selected by both Blake and Adam with his cheering family looking on. After some deliberation (and cringe-worthy "recruiting" efforts by Shelton and Levine), Josh chooses Team Blake.
I'm wishing him the best.  Would be great to see a musician who has put in the hours and written a truly brilliant song get recognized -- even if on a show that is ultimately so trivial.
In any case, we'll see him again in June as The Joshua Davis trio is set to again open the Saturday night at Bell's.  Have a listen to the original "Dustbowl Overtures."