New Mastersounds Cover Cars Trucks Buses
By @312mrg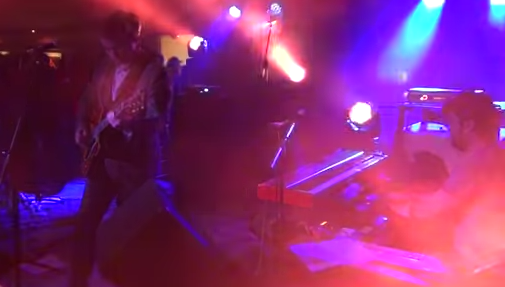 The number and prominence of Phish cover bands is growing by the day. From the Lawn Boys, Seven Below, Helping Phriendly Orchestra, the Phix or Pink Talking Fish, there are bands reproducing the Vermont band's material with a variety of tweaks to the approach.
But what I find more intriguing is the concept of an already established band working a cover into their repertoire. Just like Phish themselves do with their choice of covers, there is a certain pleasure in watching a a band make a Phish cover song their own.
Enter the New Mastersounds who -- also like Phish -- weave multiple genres into their shows: from funk to reggae, jazz to afrobeat,  They also happen to be one of my other favorite bands.  When "Cars, Trucks, Buses" popped up in a few setlists on their West Coast tour, it seemed like a perfect fit.
Here's a video of CTB getting trotted out in the middle of a NMS set recently in Frisco, CO.  I think it stands tall and is converted into a very "Master"sounding boogaloo effort.  CTB sounds like it could be a NMS original, and really translates to the small club vibe in a way that I feel works even better than performance in sheds or arenas.  A brilliant choice.
CTB starts at 46:45. Stay tuned in for some excellent collaboration with Chicago funk outfit The Heard.